Wendy's released the Wendyverse earlier this year, giving consumers another way to interact and connect with the foodservice brand (The Wendy's Company)
Virtual reality is another way to connect and engage with consumers.
Marketing in the metaverse is gaining traction – especially as a way to connect and engage with younger consumers. But I'm sure I'm not alone when I say that I have no idea what it is or how it works.
So, I asked an expert, my 11-year-old nephew. Not only is he one of the techiest people I know, but he also received a pair of virtual reality glasses over the holidays, so he's a frequent user of the metaverse.
"The metaverse is a place to hang out," he explained, noting that the technology was an important way to connect with friends and family during the pandemic when people couldn't leave their houses.
"It's supposed to be a replica of real life where you can meet with friends and play games. It makes you feel like you're doing stuff in real life, but you're actually doing it on a virtual console," he added.
Chicken foodservice brands can take advantage of the metaverse through subliminal product placements or by offering users a way to visit virtual restaurants and order food items, like chicken nuggets or sandwiches, he said.
How chicken brands are using the metaverse
That's exactly what chicken foodservice brands are doing.
For example, quick service restaurant brand Wendy's launched its first virtual-reality Wendyverse restaurant earlier this year. The new location in the metaverse gives users new opportunities to react with each other and the brand, including the chance to go behind the counter, meet friends and shoot hoops with a virtual Baconator.
Other foodservice brands that have joined the metaverse include Chipotle, McDonald's and Panera.
"You're not really eating in the metaverse, but you're creating that ordering perspective. It's another way to highlight lots of things and drive traffic," Kelley Bailie Fechner, director, customer solutions, Datassential, and a speaker at the 2022 Chicken Marketing Summit told me last week.
Recognize innovation in chicken marketing
The metaverse is just one example of how chicken marketing programs are innovating.
Do you work with a retail or foodservice partner who did a fantastic job of promoting chicken consumption in 2021? Nominate them for the Chicken Marketer of the Year award! This award recognizes excellence in marketing and public relations campaigns — whether print, digital, video, audio or integrated across multiple channels — in keeping chicken as the protein on the center of the plate.
The deadline to nominate a company or organization for Chicken Marketer of the Year is May 1. To submit your free nomination, visit https://www.wattglobalmedia.com/chickenmarketingsummit/chicken-marketer-of-the-year.
Attend the 2022 Chicken Marketing Summit
The 2022 Chicken Marketing Summit will be held at Chateau Elan in Braselton, Georgia on July 25-27. Serving a unique cross section of the chicken supply chain, Chicken Marketing Summit explores issues and trends in food marketing and consumer chicken consumption patterns and purchasing behavior.
NEW FOR 2022: Submit your free nomination for Chicken Marketer of the Year.
For more information and to attend, visit: www.wattglobalmedia.com/chickenmarketingsummit/
Source: A beginner's guide to chicken marketing in the metaverse | WATTPoultry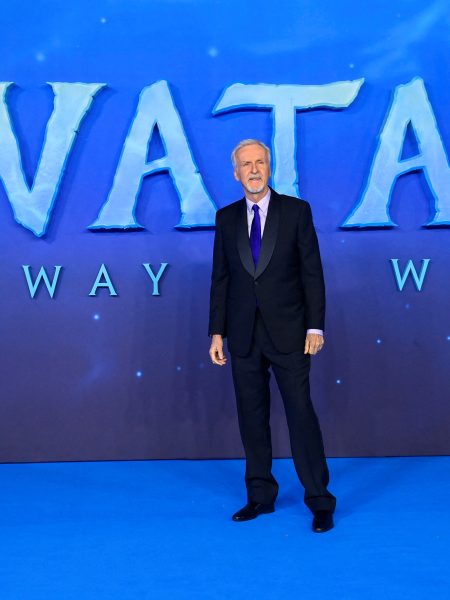 Could the metaverse help predict and produce movie blockbusters? | World Economic Forum
James Cameron, promoting his new Avatar film, which used metaverse-comparable methods during shooting. Image: Reuters/Toby Melville The metaverse is expected to open a $10 billion opportunity in Indian media and…