Aerobanquets RMX features dishes including a "mousse of roasted hopes".
Superblue Miami is launching an innovative mixed reality (MR) art and gastronomy experience, with dishes including a "mousse of roasted hopes".
Aerobanquets RMX by Mattia Casalegno, a collaboration between Superblue and Meta Open Arts, is opening for Miami Art Week 2022 on 28 November and running until 4 December.
"How do you visualize taste? What is the shape of spice? What is the color of flavor? I conceived Aerobanquets RMX as a total feast for the senses, a multi-sensory journey, a tool to reprogram all our perceptive expectations," said Casalegno.
First created in 2018 and produced by Flavor Five Studio, Aerobanquets RMX is narrated by chef Gail Simmons and features a menu by chef Chintan Pandya.
"How do you visualize taste?"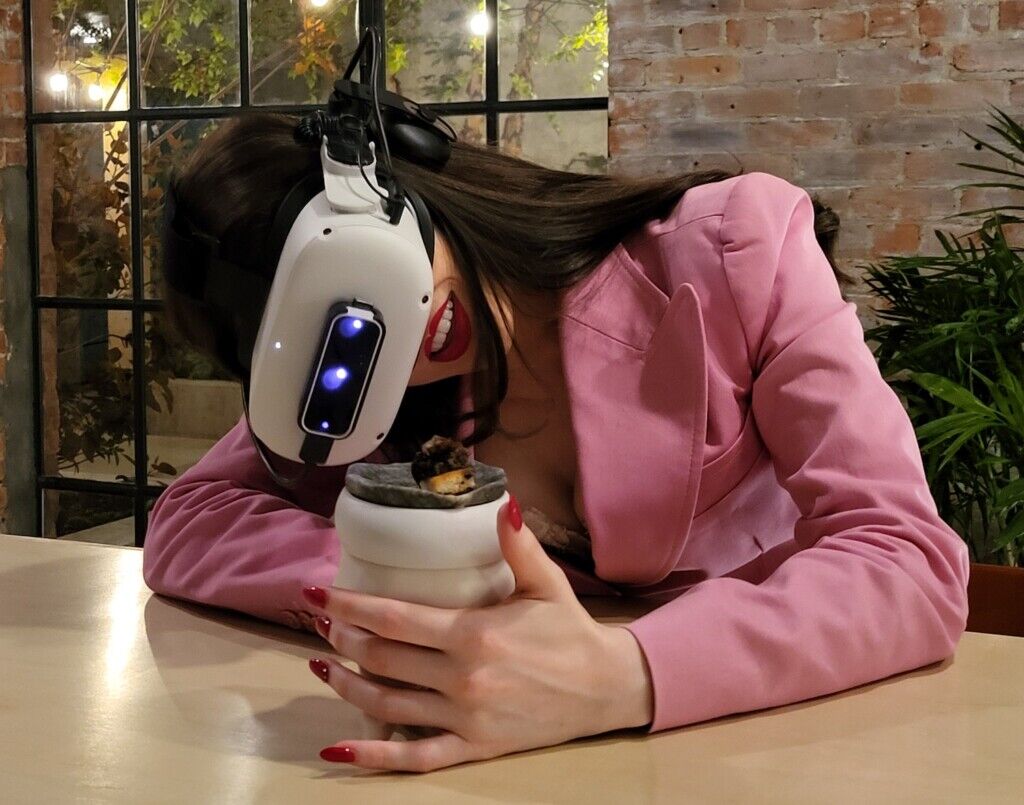 Groups of up to 16 guests enter a space that resembles a dining room in the future. Wearing Meta Quest 2 virtual reality (VR) headsets, they experience flavours and textures in virtual scenes and real life.
The multi-sensory experience is inspired by Filippo Tommaso Marinetti's The Futurist Cookbook (1932).
Kathleen Forde, a senior curator at Superblue, said: "In 1932, The Futurist Cookbook proposed an antidote to the panic of the complicated climate at the time, by encouraging optimism at the dinner table."
"In 2022, it is our joy to bring Aerobanquets RMX to Superblue to prompt that spirit again, yet with a multi-sensory, mixed reality twist.
Aerobanquets RMX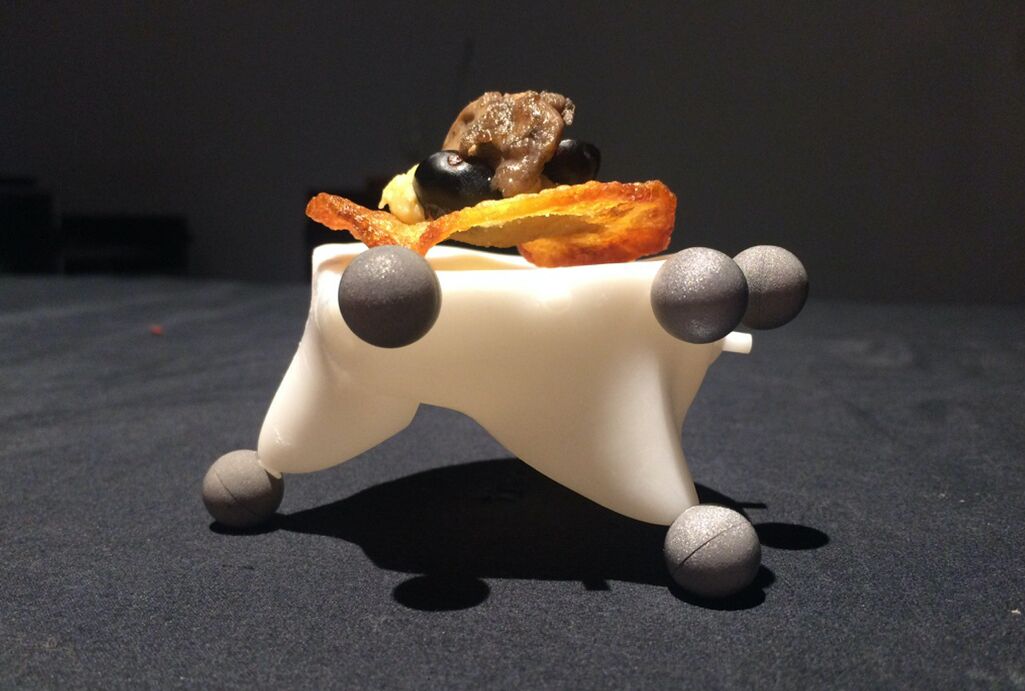 "By way of Mattia Casalegno's visionary performative installation, visitors to Superblue will be encouraged to come together in shared physical and digital space for a unique experience as spectacular as it is meaningful."
Dishes include a "mousse of roasted hopes" and a "pearl that tastes like the first time you ever bit your lip". Also featured is a tart that evokes the "whistle that the wind makes through a door lock of a cold autumn afternoon".
"We're honored to partner with Casalegno and Superblue to present this experiential work of art, which cannot exist as only a physical or digital work, but depends on a seamless integration of the two," said Tina Vaz, head of Meta Open Arts.
Source: Superblue opening MR art and gastronomy experience | blooloop