The experience coming to FACT Liverpool has been created by immersive artist Darren Emerson and the euphoric, interactive adventure transports audiences into the heart of the Acid House movement, taking visitors back to the heyday of the UK's Acid House scene.
Combining the latest in VR technology with 3D modelling, archive materials, 360° video, interaction and animation, this hour-long immersion invites attendees to adopt a VR headset, haptic vest, and controllers for a fully realised experience. The event runs daily with sessions from 11:00 till 22:00 and can host up to eight visitors at a time, making it perfect to try out with family or friends.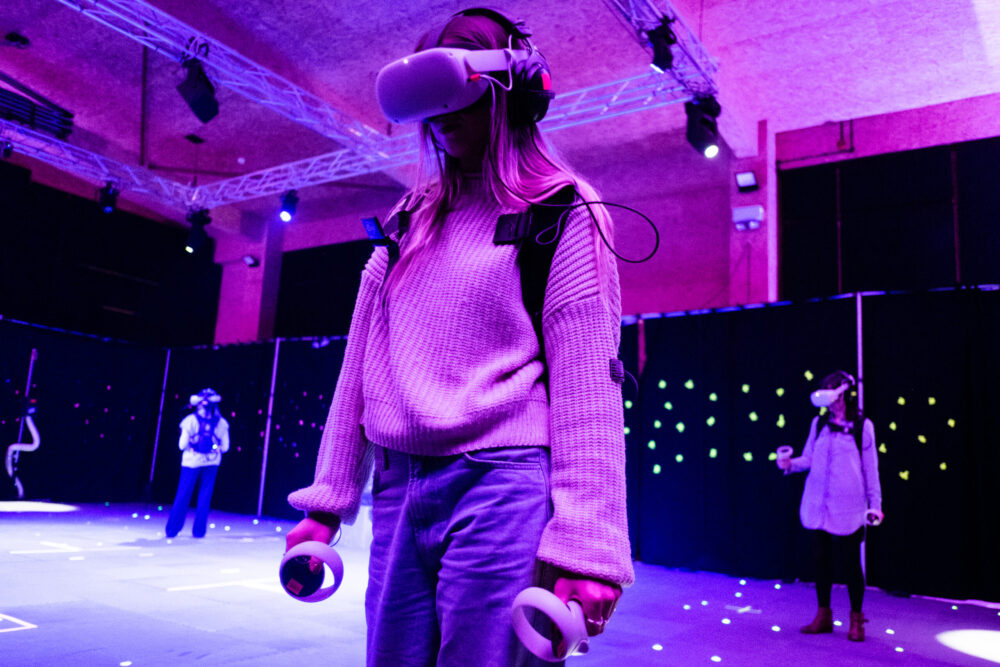 Set against the backdrop of the Coventry and West Midlands rave scene, the room-scale VR experience brings to life the stories of promoters, police officers, and rave-goers whose rivalries and relationships drove a working-class dance revolution. Experience-seekers will embark on an adventure to find an illegal warehouse party in 1989, reigniting the anticipation, trepidation, excitement, and euphoria that surrounded the Acid House movement. The immersive film celebrates multiculturalism and community through the prism of late 80's politics and society, showcasing how Acid House broke down social barriers and brought people together to shape a generation.
FACT is thrilled to be bringing this groundbreaking experience to Liverpool, a city with a rich musical heritage that played a significant role in the Acid House movement and continues to inspire new generations of artists and musicians. Liverpool was home to legendary nightclubs of the late eighties and early nineties, including The State and converted warehouse Quadrant Park, colloquially know as "The Quad" or "The Quaddie". Later saw the rise of super-club, Cream, which developed into a globally recognised brand. The clubs attracted ravers from all over the country, signifying the power of music in uniting people of all backgrounds and cultures, much like the Coventry rave scene that inspired the work.
In celebration of Liverpool's dance music heritage, the VR experience will be complemented by a small display featuring archive and other visual materials that map Liverpool's Acid House scene, offering visitors a deeper dive into the history and culture.
Tickets for In Pursuit of Repetitive Beats can be booked at fact.co.uk/beats for £22 per person, which includes admission to the VR experience and subsequent archive display. Visitors can also experience additional free exhibitions at FACT, including interactive exhibition LuYang Arcade Liverpool (28 April 2023 – 17 September 2023) and Chila Kumari Singh Burman (13 August 2022 – 27 August 2023). Ticket-holders can claim 10% off food at FACT's all-day eatery, The Canteen, which is open for business Monday – Sunday.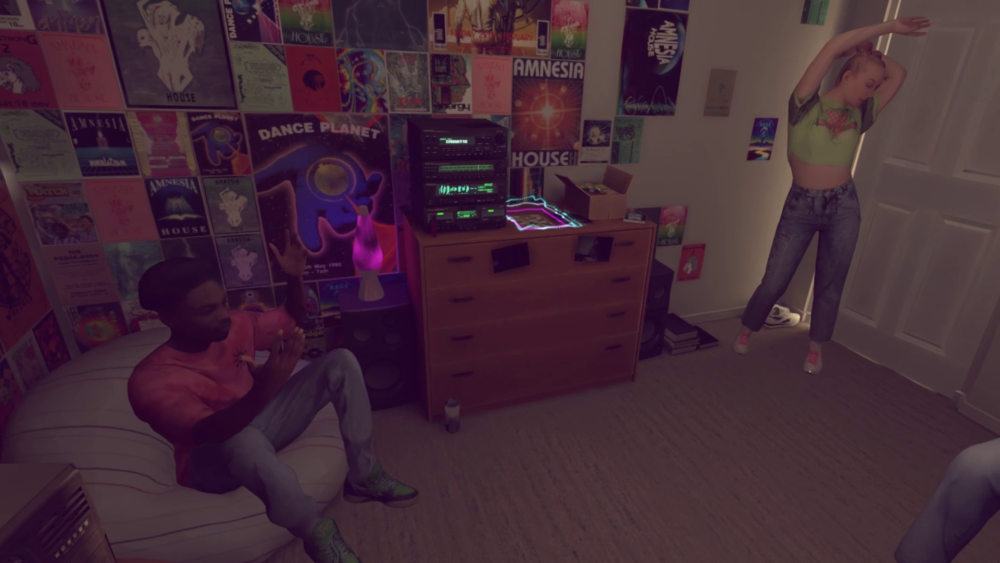 Darren Emerson, Creator In Pursuit of Repetitive Beats, said:
"The whole team behind this project is delighted to bring this exhibition and installation to Liverpool, one of the historic heartlands of UK dance culture. We want to take audiences on a journey and provide them with an experience that really shows off the power of VR. In Pursuit of Repetitive Beats is about the birth of Acid House music in the UK, it's about communities harnessing DIY culture to bring about change, to create a movement that fused civic freedoms with dance music. Ultimately, it's about those seminal moments in our youth: those special nights where we find ourselves surrounded by friends, driving to a destination unknown to dance until dawn."
James Hammond, Head of Operations at FACT Liverpool, said:
"We're delighted to be partnering with Darren Emerson and East City Films to bring the revolutionary Acid House movement to life in celebration of Eurovision. This groundbreaking fusion of music and technology will transport visitors to a world of pulsing beats through dynamic storytelling, immersing them in the very essence of a cultural phenomenon. We are pleased to offer this unique experience at FACT and believe it will be a great addition to the city-wide celebrations. Eurovision is set to shine a spotlight on our city, and we look forward to taking part in showcasing what Liverpool has to offer."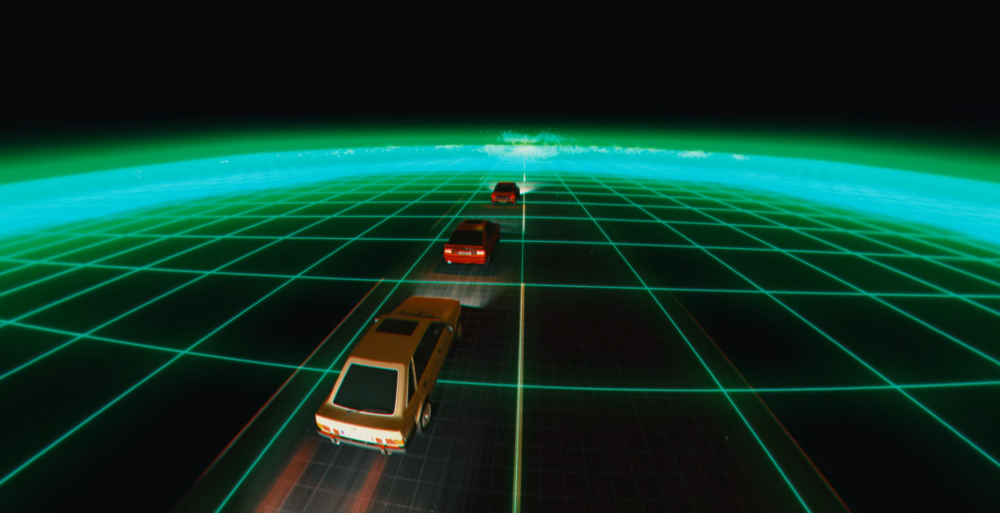 In Pursuit of Repetitive Beats was originally commissioned and presented as part of Coventry UK City of Culture 2021 and supported by the BFI Film Fund with National Lottery Funding. After the world premiere at Coventry, the immersive experience has gone on to tour nationally and internationally. Delivering sold out shows across 2022 at Llais Festival (Cardiff), BFI Film Festival (London) and the International Documentary Film Festival (Amsterdam). In 2023, the experience made its US debut at South by SouthWest in Austin, Texas.
Source: A virtual reality rave experience is coming to FACT Liverpool this Spring – The Guide Liverpool