Carl's Jr. and Hardee's debuted a "Bacon and Beef Hypnosis" campaign to promote their Monster Angus Thickburger via all five senses, according to information emailed to Marketing Dive.
The campaign includes Spotify playlists, a YouTube hypnotist that makes everything taste like bacon, bacon- and beef-scented diffuser, '90s-era "Magic Eye" poster that unlocks a $10 gift card and a challenge to screengrab a glitching video for a chance to win a free sandwich.
While the meat-scented diffuser aligns with similarly outlandish merchandise from food and restaurant brands, the Carl Jr. and Hardee's campaign includes other digital elements to give consumers a more immersive experience.
Dive Insight:
Parent company CKE Restaurants is the latest to take a multisensory approach to marketing, as brands look to create more memorable, immersive experiences that appeal to consumers on multiple levels — in this case, across all five senses — while the coronavirus pandemic continues to hamper in-person experiential marketing.
Hewing to the company's "Feed Your Happy" campaign that launched earlier this year, this effort touting the Monster Angus Thickburger includes several digital elements, including a Magic Eye, hypnotist video and a custom Spotify playlist of white noise that sounds like sizzling bacon and beef. Several food and restaurant brands have used the sound of meat frying in campaigns to tap into interest in autonomous sensory meridian response (ASMR) videos, beginning with Applebee's back in 2018.
The stunt also includes a giveaway of a limited-edition fragrance diffuser that emits scents inspired by the Thickburger, namely the smells of cooking bacon and beef. Fans following the brands' Instagram can register to win their own diffuser. Other brands have shilled similarly outlandish merchandise, including KFC's fried chicken-scented firelogs and Hormel's bacon-scented mask, another in a long line of its quest to create multisensory experiences through marketing.
With research suggesting media that appeals to more than three senses can increase brand impact and engagement by more than 70%, it's no wonder brands are dabbling in more multisensory approaches. In other categories, Mastercard last year created custom flavored and colored macarons to tempt consumers through taste. Other brands, including Coty, have used virtual reality experiences to bring consumers and fragrances together. One company has even created cones that play different sounds when people eat ice cream.
Recommended Reading:
Source: Carl's Jr. and Hardee's tempt all 5 senses with immersive campaign | Marketing Dive
Recent multisensory marketing trends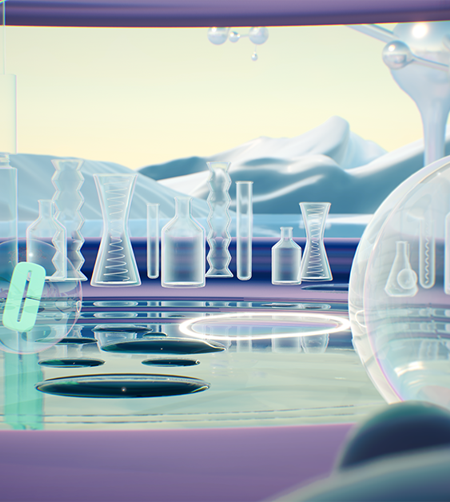 Why Clinique's Next Move In The Metaverse Is A Winning Formula For Web3 Retail | Forbes
Skin diagnostics get virtual at Clinique Lab new digital retail experience in the metaverse. CLINIQUE Clinique is launching digital laboratory Clinique Lab, an all-immersive, multi-sensory gamified experience that combines retail…