Image credit: Scoot
What child of the '90s doesn't know Pikachu and gang? You probably woke up early on Saturday mornings to catch Ash, Brock, and Misty disrupting Team Rocket's plans and spent all your pocket money on Pokémon Trading Cards looking for that elusive shiny Charizard.
If you're still a Pokémon fan after all these years, then this piece of news is for you. Scoot has themed up with The Pokémon Company for a special Pokémon-themed plane. The Pikachu Jet TR made its debut on the Changi Airport runway on 30th August and we got to take a sneak peek. Here's what we experienced:
Multi-sensory Pokémon experience onboard
As Pokémon fans, the Pikachu Jet TR hit all the right spots. Before boarding, we could already spot our faves Pikachu, Pichu, and Psyduck on the Boeing 787-9 Dreamliner's livery from the viewing gallery.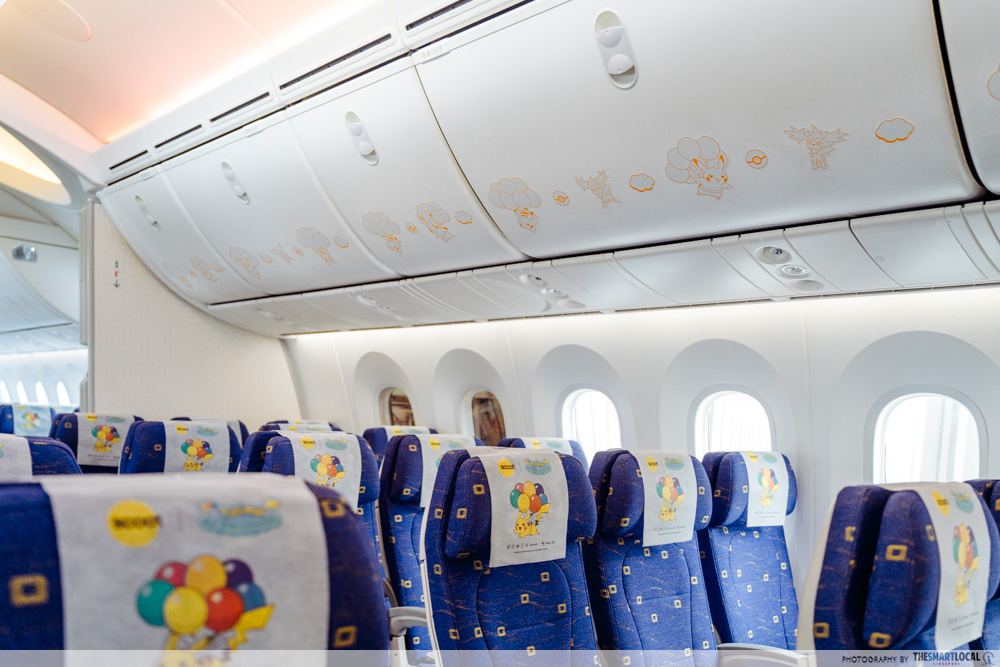 Then onboard, it's 360˚ views of Pikachu all around. Decals of the cute, electric type can be found on the overhead cabins. The headrests are even covered in Pikachu taking his own flight with balloons.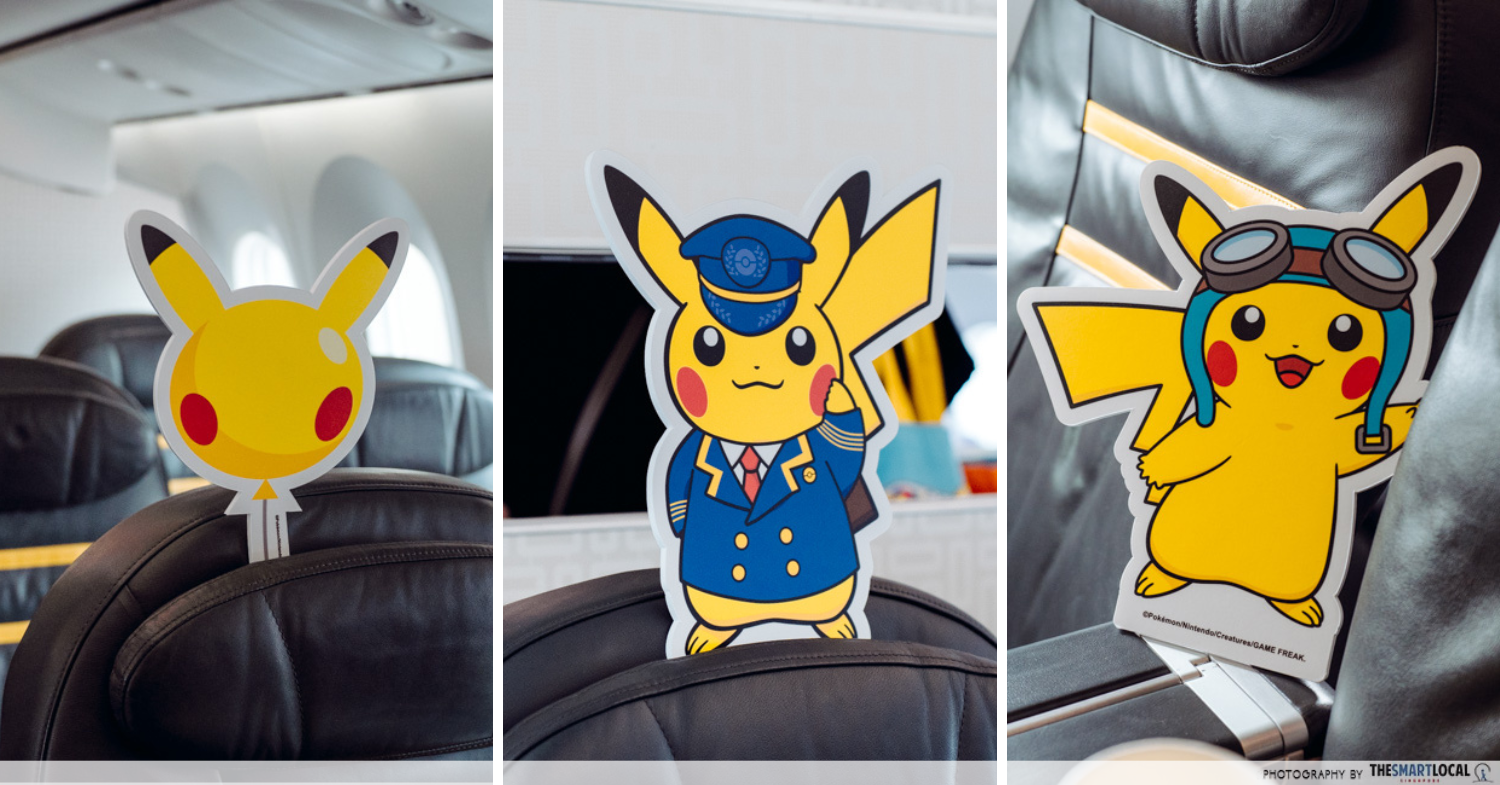 Look out for cute photo props on these flights too.
But the Pokémon immersion doesn't stop here for passengers. For a dose of childhood nostalgia, themed music from classic Pokémon Nintendo games will be played during boarding and disembarking.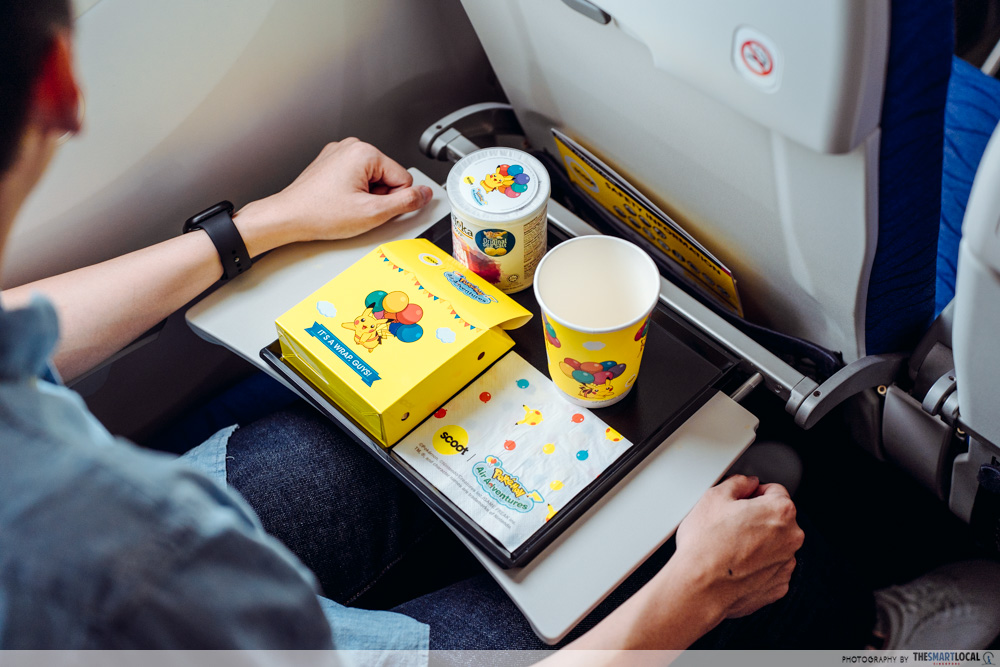 Pre-departure, passengers can even prep for their Pokémon flight by booking an in-flight Japanese meal of Chicken Yakitori or Ginger Teriyaki Chicken served in Pikachu packaging.
---
Exclusive Pokémon merch only available through Scoot
---
Here's something just for those who book these Pokémon flights on Scoot – exclusive merch you can order.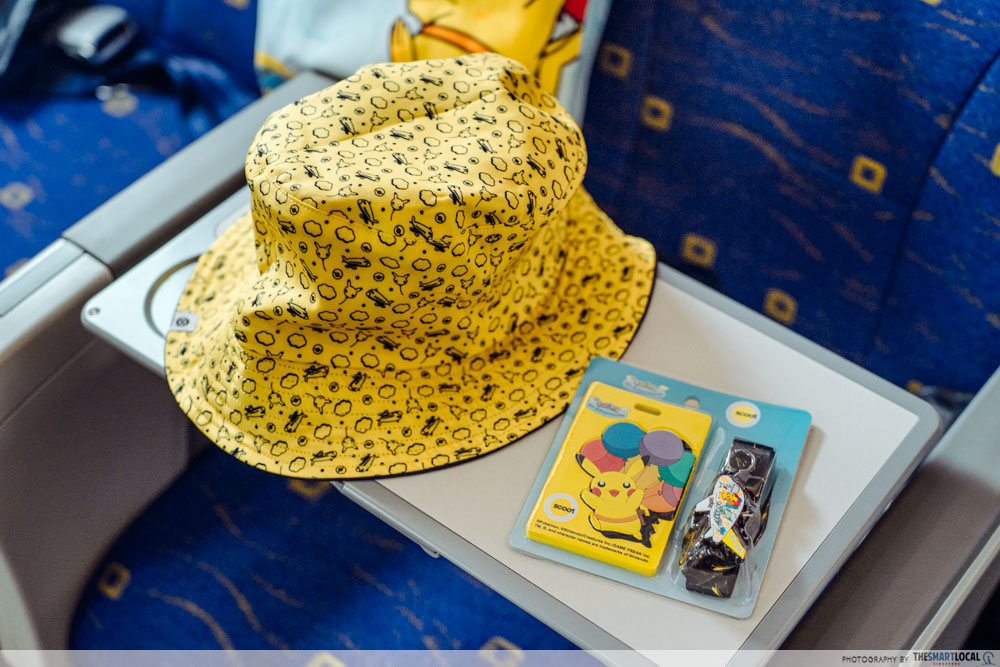 Up for grabs are a themed tote bag, reversible bucket hat, lanyard, and model plane of the Pikachu Jet TR. There are limited quantities on all, so get to booking ASAP if want to catch 'em all.
---
The Pokémon flights will be flying the return Singapore-Tokyo route from 9th September 2022, and the Singapore-Seoul route from 22nd September 2022.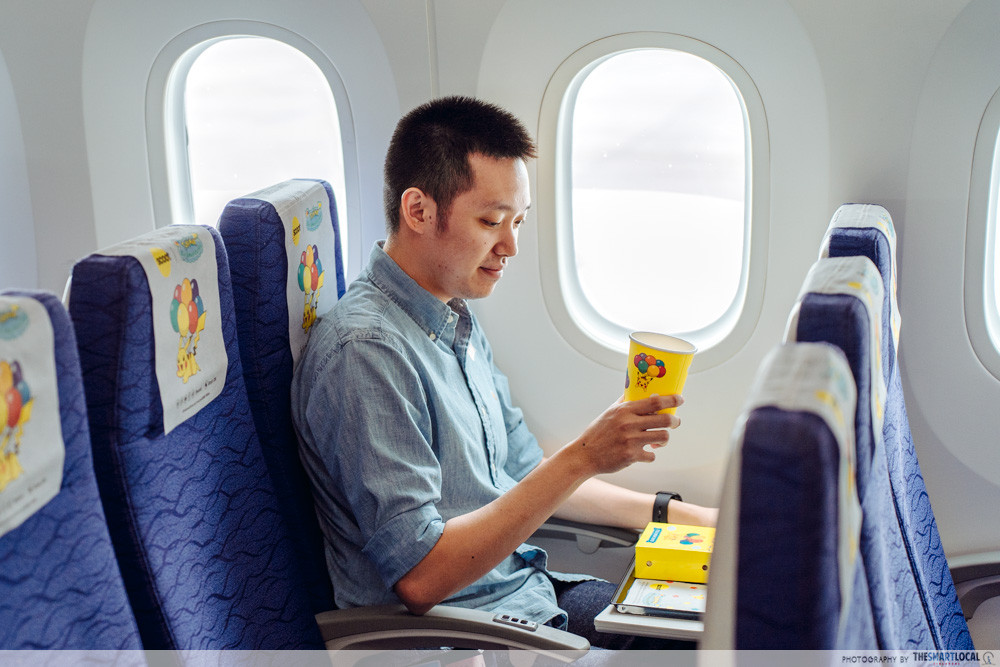 Not all flights on these routes will be onboard the Pikachu Jet TR so be sure to book your tickets directly on the Scoot website.
As we're approaching the end of the year, it might be time to use up your collected AL. So why not book a flight out to Japan and Korea? Korea just eliminated pre-departure testing and there are plenty of things to do in Seoul for less than $50. Plus, the new Studio Ghibli Theme Park is set to open soon.
Source: Scoot Has A New Pokémon-Themed Plane With Pikachu's Face All Over & We Got To Have A Sneak Peek