The brand-new 'Rum Experience' has been designed to take guests on a journey to discover the world of rum.

Hosted in the venue's private 'rum room', each guest will receive a welcome cocktail upon arrival. One of the venue's talented storyteller bartenders will then guide the group as they sample their way through five tots of different rum varieties whilst learning about the heritage behind each signature drink.

Undisputed experts on the subject, the less-than-ordinary tavern scooped the Guiness World Record back in 2015 for the most types of rum commercially available, with a huge 151 varieties on its menu.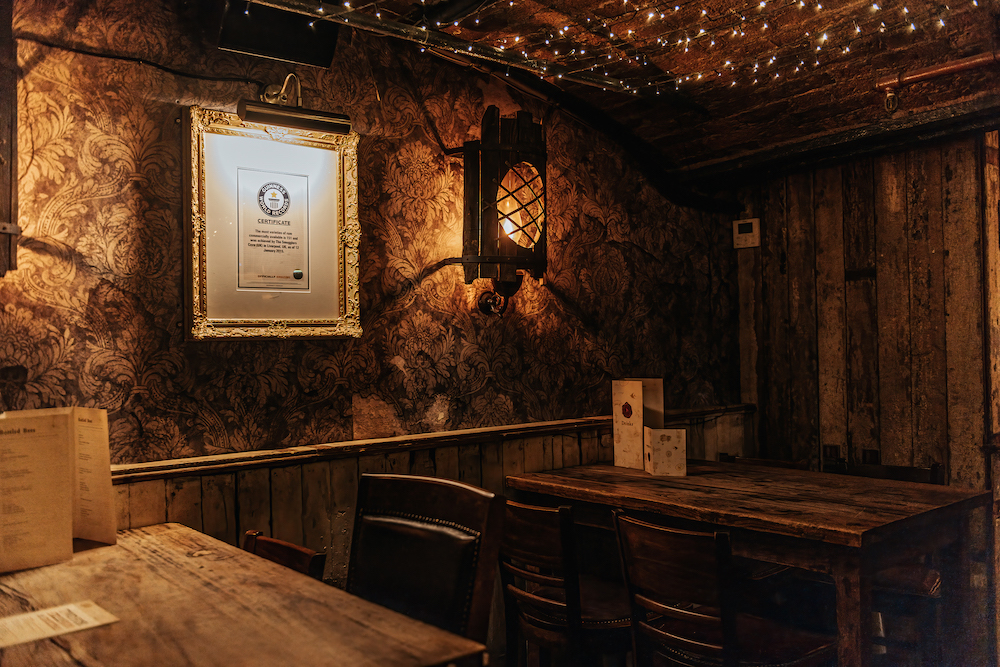 The experience costs £35 per person and lasts between an hour and 90 minutes, depending on group sizes. It can be booked for groups of between 6 and 12 people, making for an intimate and cosy occasion, but larger group sizes can also be accommodated upon request.
Perfect for special occasions, get-togethers with friends or even a boozy team building event, the all-new rum experience promises to take its voyagers on a multi-sensory journey.
Megan Jenson, Head Bartender at Smuggler's Cove said: "Our venue is a treasure trove of some of the best rums in the world and we're so excited to be able to offer fellow rum enthusiasts the opportunity to learn more about our signature drinks and savour the different flavours."
Describing itself as a home from home for all with a thirst for excitement and intrigue, the venue is famous for its signature hanging kebabs, live music every weekend and innovative cocktails. With Caribbean concoctions and exotic brews, customers can be sure that a trip to the cove will leave them in good spirits.
Source: Smuggler's Cove launches new multi-sensory Rum Experience – The Guide Liverpool