Have you ever taken a car for a test drive? Why do you think automotive companies allow you to take the car for a spin? The answer is experience. Similarly, in the tech world, brands are leaving no stone unturned to offer a surreal and flawless experience for their customers. We cannot stress enough how important it is for a brand to provide a spotless experience in today's competitive business landscape.
The digital age is well and truly upon us, paving the way for new, innovative, and unique marketing opportunities. Experiential marketing is one of the many marketing strategies that has picked up steam in recent years. Besides, the pandemic has also helped to give birth to new marketing activities and consumer trends.
Consumer behavior has evolved at a breakneck pace in the last decade. New technologies, access to information, and other factors have certainly done their bit to influence consumer interactions. At a time when brands are looking to stand out from the competition, experiential marketing has put a commanding foot forward.
But what exactly is an experiential marketing and why are more and more brands exploring this option? Continue reading to find out.
What is experiential marketing?
Experiential marketing refers to the live interaction between a brand and its customers. It is a marketing tactic deployed by companies to build emotional connections with their customers. This bond between customers enables them to attract new customers, create royal ambassadors, and retain existing customers.
It is safe to say that experiential marketing is a perfect blend of traditional and digital marketing. It creates room to interact with customers in-person in a comfortable environment, making room for physical interactions. In addition, just as seen in digital marketing, it allows marketers to personalize their interactions.
That being said, there are two major differences between experiential marketing and digital & traditional marketing.
First, experiential marketing tingles multiple senses apart from visual stimulation to create a unique experience. Second, experiential marketing predominantly aims at creating a positive sentiment around a brand or a product.
Why is experiential marketing becoming so popular?
Current trends suggest brands will scale new heights and stand out with experiential marketing and online advertising. Let's look at some interesting online advertising and experiential marketing statistics.
Hybrid events to engage with an audience
Around 48% of event organizers have stated that the major advantage of a hybrid event is that they make it easier to interact and make new connections.
Experiential marketing helps marketers reach their customers where they are

Cross-channel coordination
Nearly 75% of marketers engage with customers in real time across different channels. Marketers turn to virtual experiences, pre-produced videos, and live stream videos to support these activities.
Although marketers from around the world have flirted with the idea of deploying experiential marketing for quite some time, the trend has garnered considerable momentum over the past few years.
Engaging five human senses with experiential marketing
One of the most notable benefits of experiential marketing is that brands can experiment with different human senses. The five known senses include smell, taste, touch, sight, and sound. In online advertising and the marketing world, when a brand engages with any of the senses, it creates a distinct memory in the consumer's mind. When two or more senses engage, they amplify the memory created with a certain brand.
It is essential to note that the more senses a brand engage with, the higher brand loyalty and product recall.
Now, let's explore how the different experiential marketing and how can help brands create unique experiences.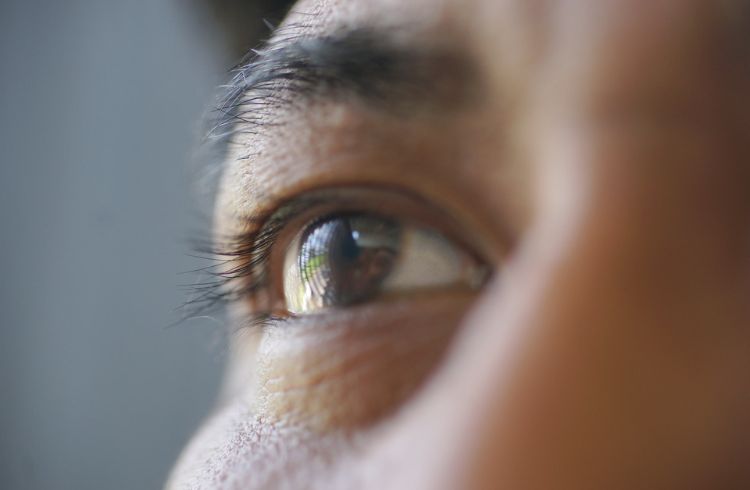 Human sight is a powerful sense. Humans can process visual content 60,000 times quicker than written content. Thus, many brands make efforts to provide a surreal visual experience to their customers. Today, the onset of virtual reality (VR) and augmented reality (AR) has changed the marketing world‌. The bottom line here is that experiences should attract attention from a distance and from proximity.
Sight is not restricted to what an audience sees in front of you. Event Marketer found that nearly 50% of consumers at experiential marketing events will upload 2 to 5 posts on social media. It is crucial to understand that pictures and videos shared by consumers are an effective way to reach a wider audience. Thus, pay attention to detail and offer a visual experience like no other.
Sound triggers certain emotions, and on most occasions, we do not realize that. But have you ever noticed how music can change your mood? Doesn't your favorite song uplift your mood? Why does that happen?
That is because listening to your favorite tunes or songs releases endorphins, generating pleasure. Similarly, when marketers use different songs or tunes to market their products, it triggers certain emotions and also creates unique experiences.
The sound brands use in their ads, events, and other marketing efforts should create a positive atmosphere consistently.
According to the Scent Marketing Institute, the smell is the only human sense that engages with the limbic system of our brain. There is where we store all memories, learned associations, and emotions.
Consumers' moods, sense of well-being, how long they remember an experience, and how they view and feel about brands are all influenced by scents! Although emotional responses are slower compared to visual signals, smell leaves a more lasting impression.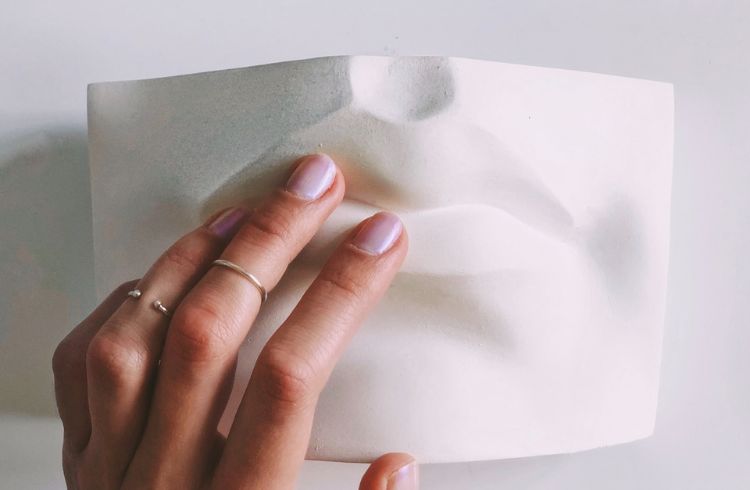 Let's talk about Apple. No, not the fruit, the popular tech company. Apple has done an excellent job to use the power of touch to its advantage. When you visit an Apple store, you can pick up, touch, and feel different Apple gadgets. When consumers get a basic feel of the product, they understand the product or service better.
When consumers see and touch an item, they can arrive at a decision more quickly and easily than they could if they were only using their eyes. Touch has the biggest effect on how a brand or product's quality is perceived. By letting audience members touch samples of your product, you eliminate any uncertainty about how well-made a specific product is.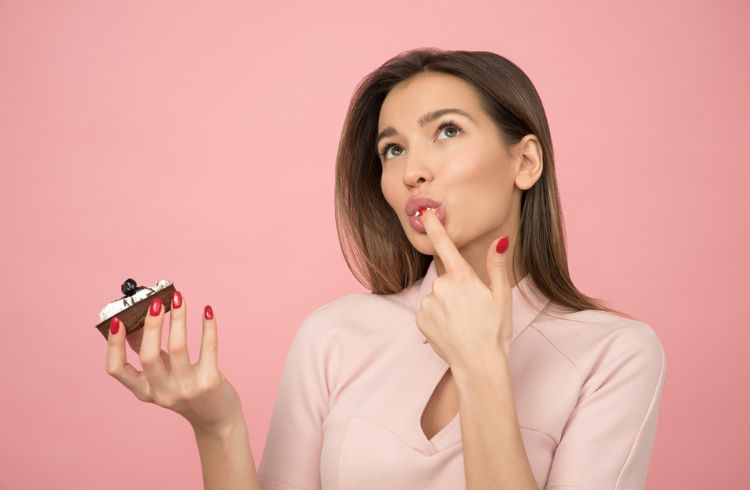 Our taste is largely related to the four other senses. Thus, it is so important for brands to ensure that their experiences are appealing to different senses. The brain links eating and drinking with positive memories. Many brands wonder how they can integrate taste into their marketing campaign especially when they are not from the food and beverage industry.
In many parts of the world, salons and spas offer refreshments including coffee, tea, juice, and more to their customers. Over time, customers enjoy this experience and start associating different flavors with the salon, and are most likely to return for more.
If you are a marketer, try incorporating the food and beverage element into your events to make them a memorable experience.
Benefits of experiential marketing
It is now time to understand the benefits of experiential marketing.
This is not rocket science. Experiential marketing has garnered considerable popularity since it is unique and ‌effective. An EventTrack survey revealed that around 74% of consumers had a positive brand perception after attending an event. [3]
In addition, over 70% of event participants end up becoming regular customers, showing the positive impact of experiential marketing.
New and unique ways to experience a brand
By using unconventional marketing strategies, experiential marketing creates authentic brand awareness. It is fascinating, which attracts attention and aids in brand recall.
Customers are encouraged to learn more about a company through experiences that appeal to their senses. Because of the true interactions that can happen with brands during these physical interactions, consumers, and products might build stronger relationships.
It complements the way we use social media
Social media has become very popular in recent years. However, experiential marketing has made it an even bigger marketing tool. The reach of a campaign increases when brands understand the different ways in which people use social media. These campaigns encourage them to record and share visual content with their networks.
People's desire to take images and upload them online essentially provides marketers with a chance to get free grassroots marketing while engaging with customers.
Opportunity for customers to interact with brands directly
Today, brands are eager to create a warm, welcoming, and positive image. However, that is impossible without interaction with customers. Therefore, many brands are increasingly working toward making their brand experiences more fun and memorable, and experiential marketing allows them to do just that.
Brand loyalty is built or lost each time customers interact with a brand. Experiential marketing offers this opportunity for both brands and customers to interact with each other. It is a perfect time to forge new connections and strengthen relationships.
Final words
Experiential marketing and online advertising are here to stay. As new trends and concepts take shape in the advertising world, the adoption of experiential marketing will only grow.
Consumer behavior is evolving. Today, apart from the product or service, customers are assessing the overall experience with a brand. Therefore, experiential marketing has entered the fray and disrupted the online advertising and marketing space in recent years.
What are your thoughts on experiential marketing? Have you ever experienced experiential marketing? Share your thoughts by leaving a comment below.
Source: Fun and effective – say hello to experiential marketing – iTMunch