FUSE Create are helping tea lovers live in the moment by creating multi-sensory, interactive galleries, and designing experiences
Tetley is launching 'Live in the Moment,' a fully immersive and multi-sensory pop-up event at CF Sherway Gardens Shopping Centre February 16th through 19th. The open-concept activation is designed to support the launch of their newest line, 'Tetley Live Teas,' giving consumers the opportunity to create a mindful experience that goes far beyond a free tea sample.
With the constant ups and downs of everyday life, Tetley believes it is helpful to focus on the present moment, to be kind to yourself, and to live your life authentically. Designed to promote a moment of mindfulness and to elevate your tea drinking experience, Tetley Live Teas introduces three unique flavours: Live Calm – Camomile, Spearmint, Orange; Live Cool – Peppermint, Spearmint; and Live Bold – Cinnamon, Chai and Rooibos.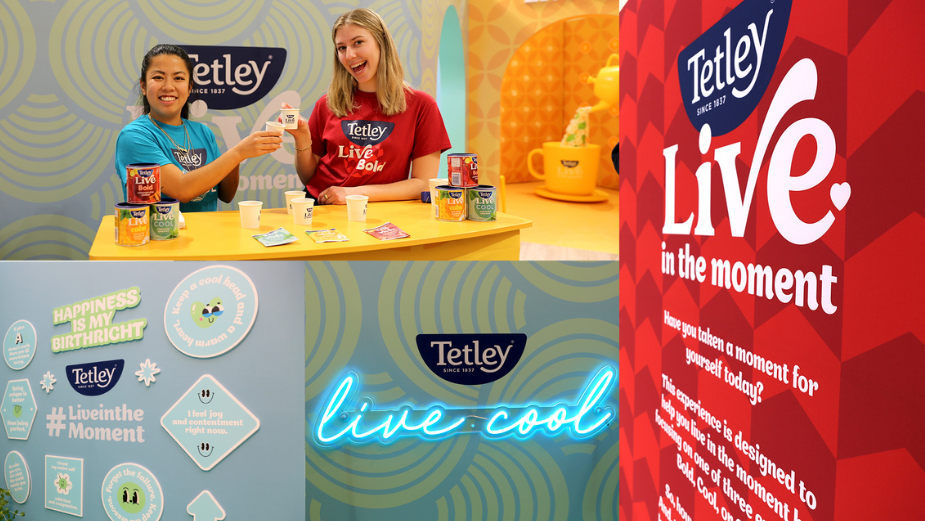 The launch event at CF Sherway Gardens is designed to emulate each tea's emotion – Calm, Cool and Bold—through three interconnected galleries located in the centre of the mall. Three monochromatic rooms feature life-size art installations and multi-sensory stimulants that create a mindful and inspirational space offering you a quiet moment—with the opportunity to sample the new teas—among the mall madness.
With health and wellness initiatives being increasingly important, the Tetley Live Teas launch supports Tetley's mission of helping Canadians in their pursuit of living better every day.
"We would like to help support the mental well- being of both new and loyal Tetley consumers. With this activation we are giving people the opportunity to feel that they can live a moment of Calmness, Coolness, or Boldness for themselves, especially during a busy shopping day," said Naihely Hernandez, brand manager. "We're excited to connect face to face with people and provide a much-needed mindful break in their day."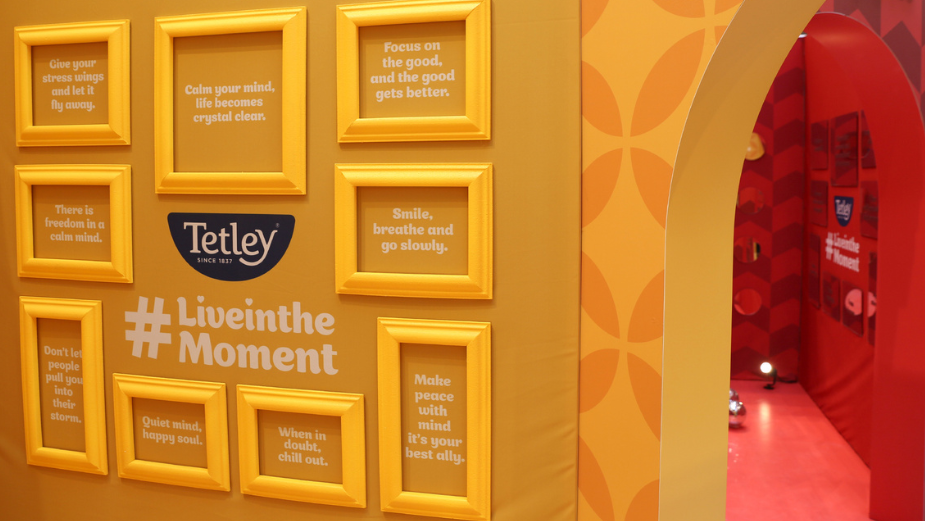 "Tetley Live Teas is a truly multi-sensory experience, and we wanted to bring it to life with this event," said Steve Miller, executive creative director at FUSE Create, the lead agency on the activation. "We're helping tea lovers live in the moment by creating multi-sensory, interactive galleries, and designing experiences around those bold, calm, and cool moments."
The event launches February 16th and runs until the 19th at CF Sherway Gardens Mall in Toronto. For more information about the new line of Live Teas, visit here and follow Tetley Canada on Instagram.
Source: Tetley Launches Immersive Pop-Up Experience for 'Tetley Live Teas' | LBBOnline