(Photo : Sony | Olfactive Technologies via YouTube Screenshot)
Sony debuts the so-called "Olfactory Device," a new health-tech initiative of the company that tests a person's sense of smell, claiming that it links to early signs of dementia, and the like. The device is also known as the NOS-DX1000 and dubbed the "Odor Presentation Device" that features the Tensor Valve technology for its use.
The new Sony device aims to present a new way to test if a person is likely to develop dementia in the long run, soon making it available to all.
Sony's NOS-DX1000, also known as the Olfactory Device or Odor Presentation Device, debuted from the company earlier, and its showcase aims to help identify if there is an underlying or early sign of dementia present in a person.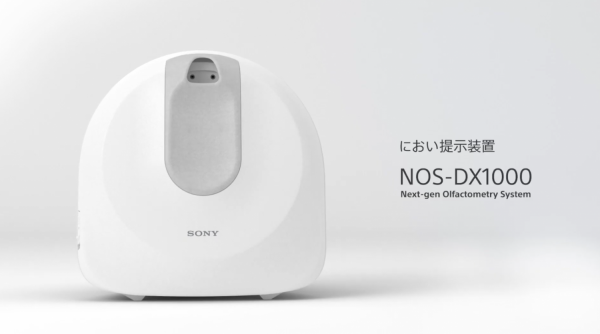 According to Nikkei Asia, the device was unveiled last Wednesday, October 5, by the Sony Group, and it will be available next spring for the company's core unit.
It will be available for a whopping $15,900 (or 2.3 million yen).
The company designates this device not as medical equipment, but as a research device that will help determine any links between the sense of smell to degenerative brain disorders.
Odor Device: What Does it Do?
The Odor Presentation Device primarily works as a device that produces different odors or aromas for a person, and it will test the patient's sense of smell. It comes with a Tensor Valve which has the capability to remove an odor altogether and seal in the smells from within the device.
It works as a smelling unit that allows researchers to learn if there are early signs of dementia and its underlying diseases present in the patient.
Dementia and Memory Loss
Dementia is a significant loss of brain function as a result of deterioration and old age, but sometimes, this develops among younger patients which already forget certain basic actions.
One of its initial indicators is memory loss, something which affects both the short-term and long-term memory of patients, but mild cases already see treatment from many companies.
Many diseases come with dementia, and Alzheimer's disease is one of the most common types there is among patients.
Parkinson's disease is also a type of dementia that inhibits a person's motor skills as it is also a progressive brain disease that targets movement and the like. The Apple Watch got an FDA clearance for its Parkinson's detector, now in the works from the Cupertino company to soon tell you any symptoms relating to the disease.
This new device from Sony aims to test one's smelling capabilities that may have links to any problems or issues within one's neurological function, sniffing out any links to dementia. The device is fairly expensive now, and it may apply to health facilities in detecting any signs of brain deterioration for medical needs.
Source: Sony to Debut Olfactory Device, Tests Sense of Smell to Determine Early Signs of Dementia | Tech Times