As a gambler, are you aware that casinos use olfactory senses to increase their profit? Vegas casinos are most famous for this behavior.
Vegas casinos act like primadonnas when it comes to their unique scents. It's there because it makes them money.
The Vegas casinos act like that girl in high school who gets upset when someone (another casino) copies their outfit.
"Gamblers plunked 45% more quarters into slot machines when a Las Vegas casino was scented with a pleasant smell."
-Sheryl Stolberg, June 1994
Casinos smell good. They shouldn't, but casinos are famous for their signature scents.
Of course, there's a reason for that. Casinos always have an idea behind every detail and move they make. They must be calculated to make sure to make as much money as possible.
And we fall for it.
I'm going to explore why scents work, how the casinos use them, what are the smells, and the history of using scents in casinos.
I'm even going to look at the marketing of products for casino visitors to buy and take home.
Why Do Casinos Use Scents?
Let's get down to brass tacks.
A Vegas casino should smell like sweat, booze, cigarettes, and heartache.
These are not good smells, are they?
No one likes the smell of a bar that hasn't mopped the sticky floors since 1992. Humans attach scents to memories.
Baby products are usually lavender scented.
You know why?
Lavender is considered a calming scent. Even now, when I smell lavender, I let out an uncontrolled sigh of relief.
The same is true for casinos. When the casinos pump flowery, fresh scents into their ventilation systems, it brings the players' mood up to a more acceptable vibe.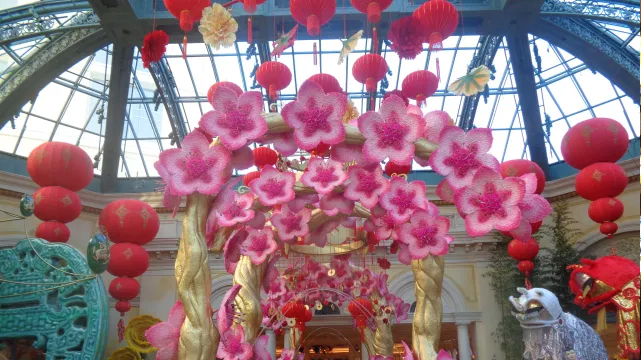 If you're like me, you walk into a house and smell bacon cooking, and the memories of my dad and his side of the family come flooding back in. I can't smell rum without being reminded of why I don't drink it.
Casinos spend a lot of time on the marketing of their gambling floors. Everything they do, decorate, position, or even smell like is to get you to spend more money.
If you are in a cool, somewhat darker, clean-smelling place, you'll want to stay. Time spent on the casino floor equals more money for the casino.
Even if you're a beginner in casino gambling, you know the house edge is against you. This would be compounded if the casino smelled like, well, a drunk ashtray.
Some companies specialize in scenting casinos. This is not an afterthought. It's an entire industry. It's also big business.
The godfather of the casino scent industry is a scientist named Mark Peltier. He was the industry leader behind this casino innovation.
He realized that is we associate a pleasant and comforting scent, like lavender, with good memories, we will be happy.
Why not apply that thought logically to casinos?
The Bellagio smells good = I had fun at the Bellagio (positive memories) = I want to go back to the Bellagio.
Humans are so hard-wired that our lizard brains work simply as associating a pleasant smell with a fond memory that we want to repeat that memory.
I'm not a scientist, so I won't get too deep into the science behind scent memories. Here is a fantastic article from the Las Vegas Sun featuring an interview with Mr. Peltier.
How Do the Casinos Get the Scents on the Casino Floor?
We have established the why behind the beautiful scents at the casinos, but how do they do it? We know that they don't pump oxygen into the vents because:
It's a felony
It's a fire hazard
It's a relatively simple process to how they get the predetermined scents into their ventilation systems. They install metallic boxes, about 5″ x 12″, in the venting ducts.
These boxes distribute expensive essential oils that are formulated especially for each casino. The smell exudes from these boxes is diluted as it travels through the ventilation system, and finally to your nose.
The first of these systems was installed by Mr. Peltier and his company, AromaSys, at the Mirage in 1991. This trend caught on like wildfire.
There isn't a casino on the Strip that doesn't implore this marketing tactic. We fall for it every time.
What are the Scents? Do They Vary?
Companies like AromaSys are also utilized in hotels, spas, and other businesses that want to have a unique smell. These companies saw the success of the scent marketing in Vegas. They tried to apply this approach to their own businesses.
Hotels and spas use general smells that represent their locations. A Vail hotel might smell like pine trees and moss. A resort in Florida might smell like mandarin and sea salt.
The Vegas casinos are a little bit more discerning with their scents. Each casino has its own custom scent designed by the scent marketing company they use.
These are usually proprietary scents. This is to avoid having your competitor steal your smell.
Here's a sample list of the scents used at the major casinos on the Las Vegas Strip:
Aria – Asian Garden
Aria (Spa) – Pink Grapefruit
Bellagio – Blue Ice
Caesars Palace – The Empire
The Cromwell – Allure Noir
Flamingo – White Cashmere
Golden Nugget – Coconut Breeze
Harrah's – Mandarin Zest
The Linq – Linq A
Luxor – Asian Garden
Mandalay Bay – Coconut Spice
Margaritaville Casino (former) at the Flamingo – Sun and Sand
MGM Grand – Asian Garden
MGM Signature – Volupta
Monte Carlo (now Park MGM) – Pomegranate & Sage
The Mirage (lobby) – Mirage Coconut
The Mirage (casino) – Tropical Coco Mango
Nobu Hotel – Lemon Ginger
Silverton – Hot Apple Pie
SLS Las Vegas – SLS Fragrance
Station Casinos – Pacific Breeze
The Venetian (current) – Arancia
The Venetian (pre-2015) – Seduction
Wynn – Asian Lilly
This is by no means the exact list of the Strip casino scents. You'll notice that some of them are vague. This is because of the proprietary formulations I spoke of earlier.
Here's what I think is the cool thing; you can buy most of these in a room spray, lotion, body spray, candle or diffuser scent.
Love the Nobu Hotel's smell?
You can take that scent memory home with you.
Just be aware that it's to the casino's advantage when you purchase their scent to take home. You're going to want to go back again and again.
It's built into our brains. You won't be able to not think that you won X dollars playing roulette at the Mirage one night.
History of Scent Marketing in Casinos
The history of scent marketing in casinos is straightforward. In the 1970s, public smoking was prevalent. The casinos had a stinky cigarette problem.
The casinos started to install the scent diffusers you see in gas station bathrooms. They worked for the most part but didn't enhance the olfactory casino experience.
The original diffuser scents were chemically and overpowering. Then came Eileen Kenney, a self-described "former hippie" and aromatherapy fanatic.
Kenney was able to provide the casinos with a much broader choice in scents. This was the birth of the scent marketing industry.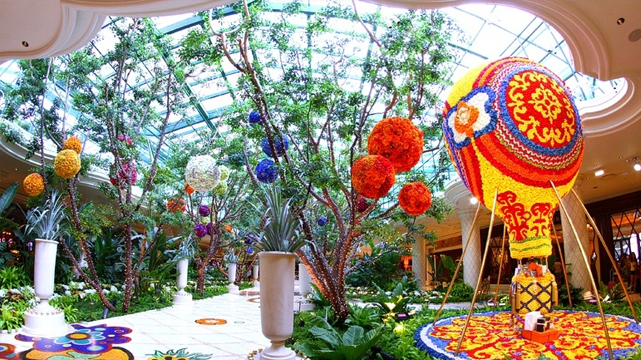 Today's diffusers and companies have come a long way. The companies' top performers, much like a cosmetics company, would for the development of their new perfume.
This is a massive industry with around 15 major players on the scent scene. This is a big business that equals profits for the casinos.
When you walk into the Venetian and smell what I associate with something akin to the overpowering Jakar Noir form my middle school dances, know that is on purpose. It works for the Venetian.
Remember, Vegas doesn't do anything by accident. It's a calculated and successful money machine.
Conclusion
Scent marketing is a big deal for casinos. It's competitive, its money-driven, and it smells good.
It's better than old booze and cigarettes, at least.
A lot of casino visitors can't stand the unique smell. Some might have a lousy scent memory tied to one of the notes in that specific casino's scent.
After all, you can't be everything to everyone.
Next time you visit Vegas tries to see if you can smell the different notes in each casino's scent. This is a game I play when I'm taking a break from the casino floor while people-watching over a glass of white wine.
Source: Casino Scents & Fragrances – The Truth of Casino Scent Marketing
Recent multisensory trends