Have You Been Looking For A New Dining Experience In Toronto?
If you're looking for something completely different… and we mean completely different in Toronto… you're going to love this. ONoir, also known as the blind restaurant Toronto's been famous for since 2009, is really something else.
Does a sensory experience of eating in complete darkness, with visually impaired people guiding the experience sound fascinating? You bet it does. Read on.
What Is ONoir?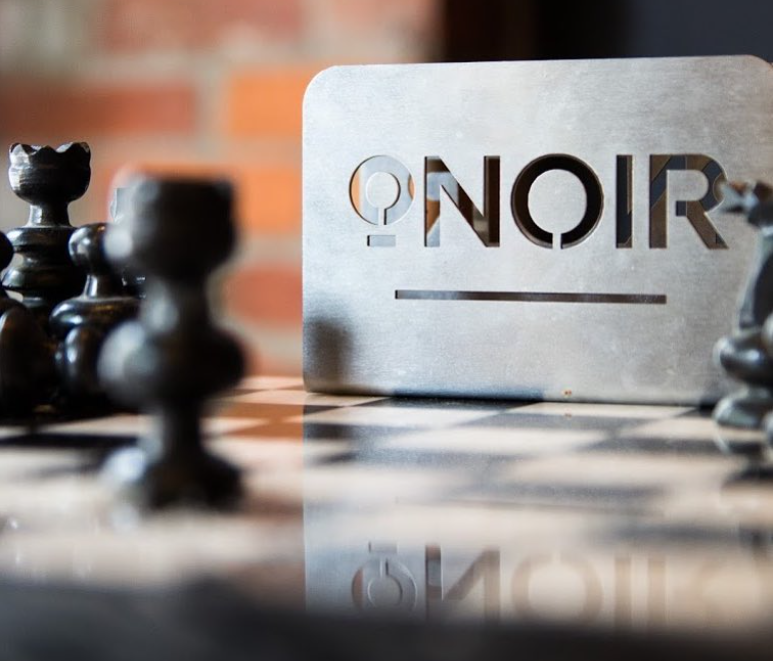 There are several restaurants in Toronto that cater to people with visual impairments, and one notable example is ONoir.
ONoir is located in downtown Toronto that serves food in complete darkness. The restaurant's concept is to give diners a sensory experience by removing the sense of sight and allowing them to fully immerse themselves in the taste, smell, and texture of their food.
Upon arrival, customers are greeted by a host who explains the concept of the restaurant and takes their orders in a lit area. Diners are then led to their table by a visually impaired or blind server. Once seated, customers are given a choice of two or three menu options, and then the lights are turned off.
That's when the real fun begins.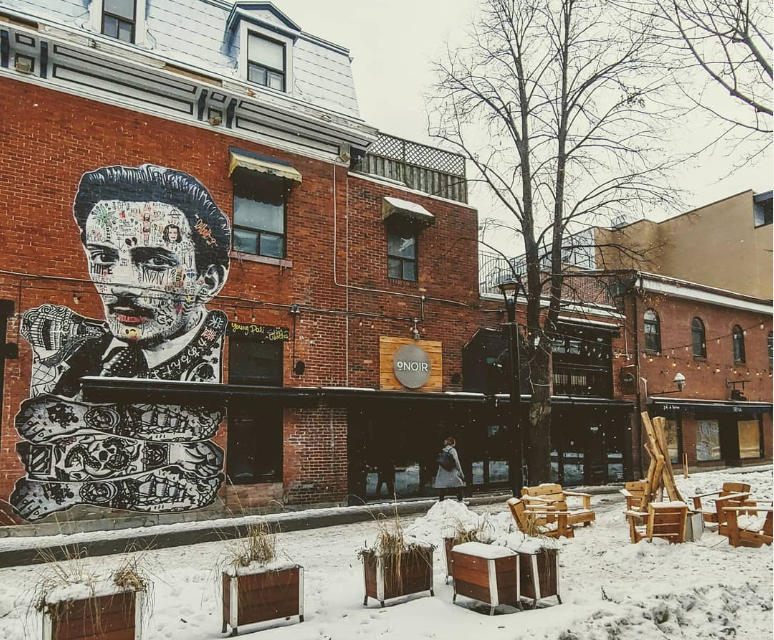 ONoir is located at 620 Church St, in Toronto. You'll find this hotspot located in the Church-Wellesley Village neighbourhood. Here are some directions to this location from downtown Toronto:
Head north on Yonge St toward Gerrard St E.
Turn left onto Wellesley St E.
Turn right onto Church St.
Continue on Church St for about 300 meters until you reach 620 Church St, which will be on your left-hand side.
Hope this helps!
What's The Menu Like?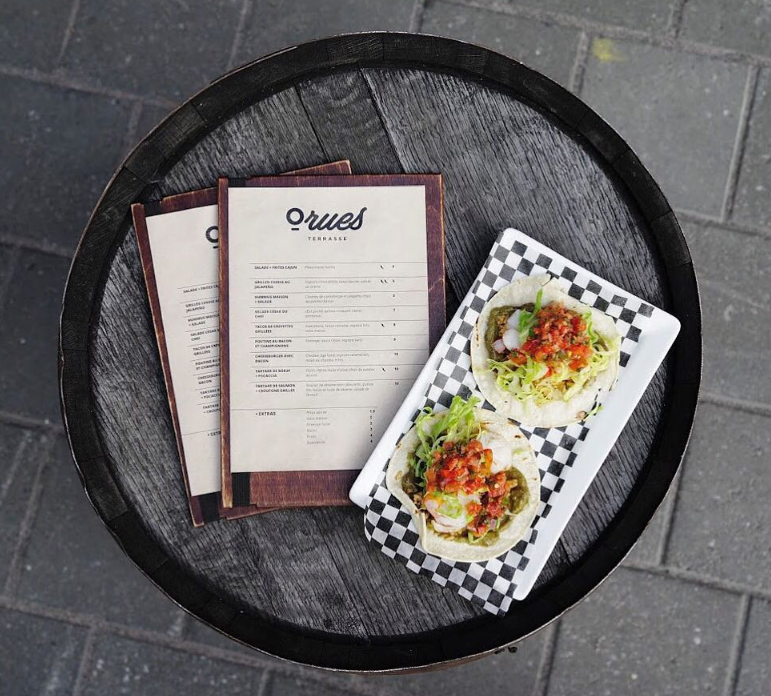 From what we can see, the menu looks amazing at ONoir!
The food options can be served as a surprise. Customers can then eat complete darkness without being able to see what they're eating. Diners can choose from a variety of set menus, which featured a range of dishes including appetizers, entrees, and desserts. The menus included both meat-based and vegetarian options, and the restaurant also accommodated dietary restrictions and allergies.
For example, some of their appetizers are dishes like marinated beet carpaccio, with roasted sesame tempeh, and pumpkin jam with toasted seeds. Or, you can get started with a marinated albacore tune served with fresh mango salsa, greens, and a homemade onion compote.
Examples of some of their mains are ricotta and spinach ravioli with ONoir veggies sauce, wild mushrooms, and gremolata, or seafood tagliatelle, with white wine sauce, dill and parmesan.
In addition to the food, ONoir also had a selection of beverages, including cocktails, beer, wine, and non-alcoholic drinks. The staff at ONoir are all visually impaired, which adds tremendously to the unique experience of dining in complete darkness.
Is The Food Any Good?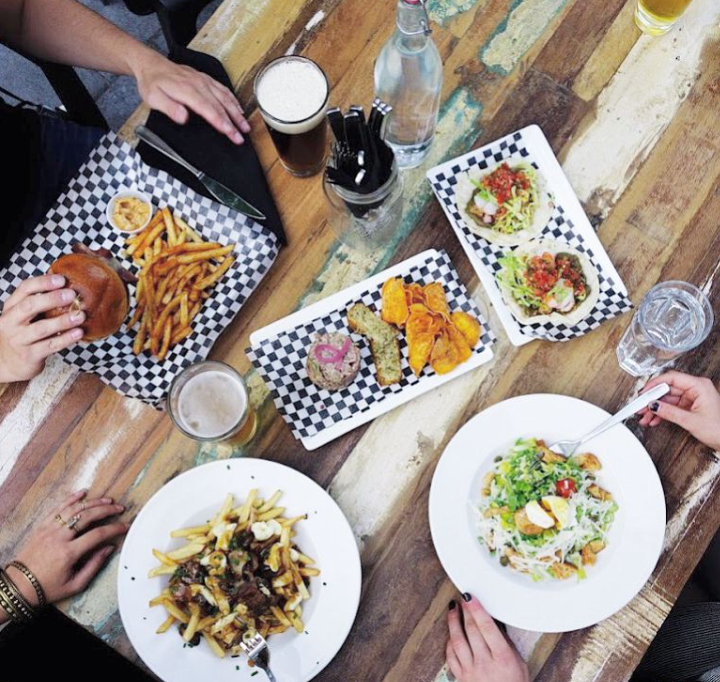 While ONoir may sound to some like a 'concept restaurant' which can often lack in the food department, reviews say different. Options like smoked duck and slow-cooked roast beef scoter keep things both interesting and satisfying.
If you're looking to experience their delicious food in complete darkness, we strongly recommend making a reservation.
What's The Experience Like?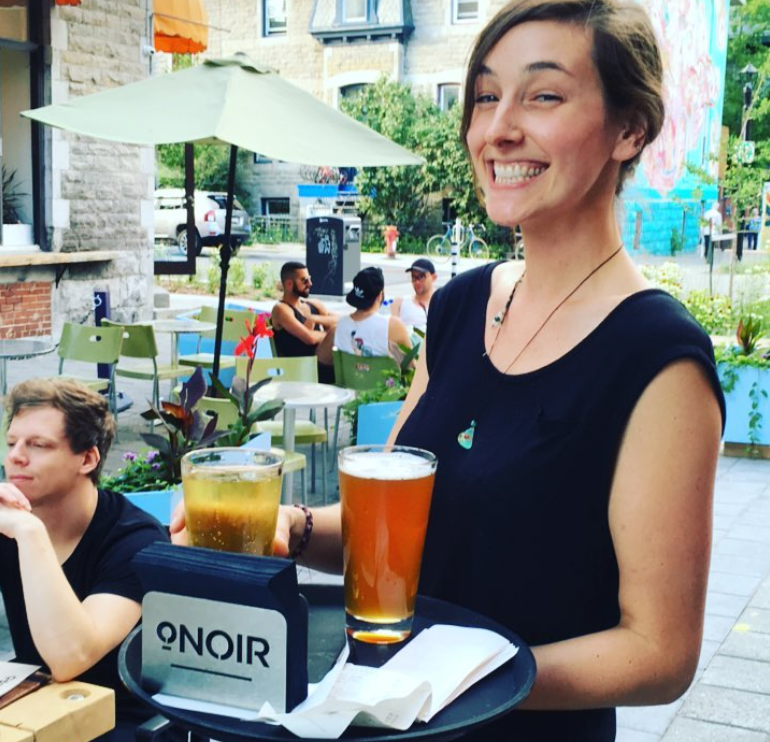 The restaurant uses specially trained servers who are visually impaired or blind to guide customers through the dining experience. They help customers find their utensils, glasses, and plates, and provide assistance throughout the meal.
The menu at ONoir features a variety of international cuisine, including vegetarian and gluten-free options. The restaurant has received positive reviews for its food and unique dining experience. It also serves as a social enterprise, providing employment opportunities for people with visual impairments.
Overall, O.Noir is an interesting and unique restaurant that offers a memorable dining experience for those looking for something different.
Is ONoir Similar To "Dining In The Dark"?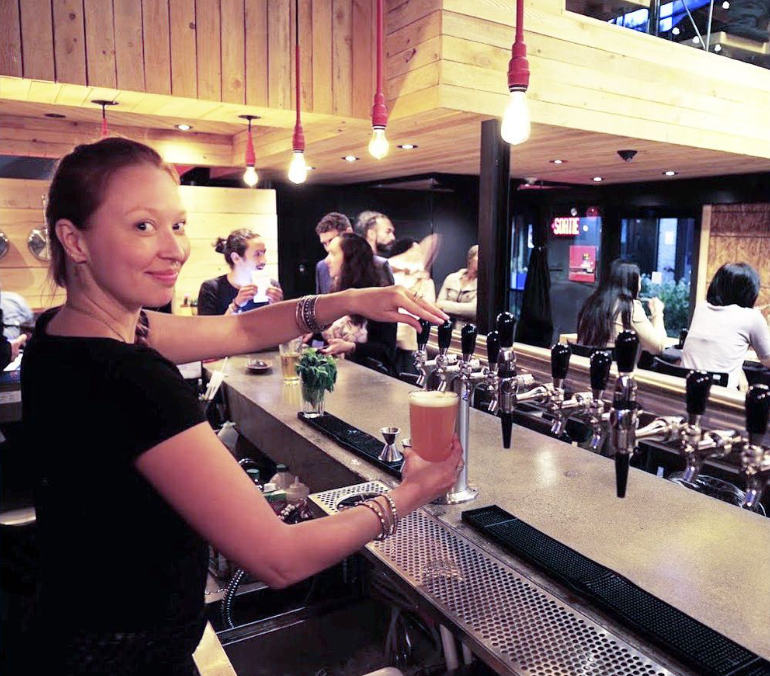 Dining in the Dark is a gastronomical experience that invites you to explore the full potential of your taste buds in a uniquely entertaining atmosphere. While blindfolded, you'll enjoy delectable surprise dishes and feast on a curated 3-course meal without using your sight, thereby enhancing your other senses.
ONoir is similar in that you are, in fact, dining in the dark. Both experiences are really unique and fascinating. Whichever you choose to go with, you're in for a dark and delicious meal.
Source: Don't Miss This Blind Restaurant In Toronto For A Truely Unique Experience