The dictionary defines flavour as a mixed sensation of smell and taste, which leaves us to conclude that they are two separate sensations of which flavour is the resultant conclusion.
To put this into a whisky context, what we smell – or to use whisky parlance, the nose – and what we taste, the palate, combines to showcase the wonderful myriad flavour compounds that are imbued during the whisky-making process.
The human tongue detects five distinct tastes: salt, sweet, sour, bitter and savoury (also referred to as Umami).
So in terms of translating into flavour, I would suggest that refining these tastes more specifically relies on two other variables. Sense of smell and memory.
Memory is perhaps not as obvious as the input of your sense of smell, but I'd argue that it is perhaps the most important.
Filling in the taste "blanks" is a mental exercise (especially when composing tasting notes) and time and time again I find myself using the familiar to express what I am smelling.
To take a quick sidestep before we go on, taste is incredibly personal.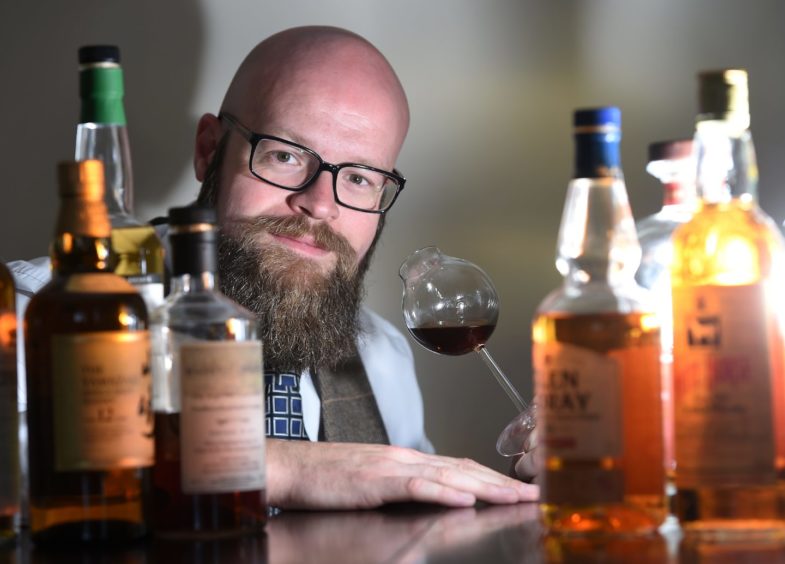 What I taste or smell from a particular whisky will most likely be different from what you do. This is not to suggest that I am correct, or that you are. In point of fact neither of us is correct. This, I would suggest, is for two reasons.
Firstly our abilities to describe tastes and flavour will be different. I suppose that translating flavours, aromas and tastes into words is most definitely a skill that requires practice and is one that I attempt to spend a great deal of time honing.
Secondly my memories and your memories will be completely different. Perhaps I have picked up an aroma in a sherry cask matured whisky that reminds me of my grandmother's fresh baked fruit loaf?
Perhaps you grew up near the coast and the smell of lobster creels sitting on the pier is something you reminisce about when nosing a whisky that has coastal overtones? There is no doubt our flavour lexicons are influenced by our past.
A recent commercial example of this is the latest release in Glenmorangie's Private Editions range in which Dr Bill Lumsden (head of whisky creation for Glenmorangie) has created a whisky that reminds him of spending time baking with his granny and the pineapple upside down cake his daughter made him for his birthday.
In terms of encapsulating these memories of cake into a whisky, he experimented by finishing Glenmorangie in Tokaji dessert wine casks.
Whisky flavours: where no one is right or wrong, but our life experiences provide us with discussion and conversation about the memories of our past.
Andrew Flatt is an independent whisky writer, event host and spirits reviewer based in Inverness. www.AmateurDrammer.com
Source: Amateur drammer: There's more behind a whisky's flavour than just the taste | Press and Journal