It's one of those things you've been reading in magazines since before you were born – most women are wearing the wrong size bra, pick either lips or eyes when you're doing your makeup, and scent is the sense most closely linked to memory.
I remember seeing the bra size one so often that I was convinced I was somehow making a terrible mistake every time I went underwear shopping. I got measured. I was wearing the right size. It's fine. Don't believe everything you read in a magazine.
So I don't know if there's any neurological reason that particular fragrances can be so potent in terms of memory, but for me at least, they definitely are. It's also true that hearing a particular song, or a stranger's laugh that exactly mirrors your ex's, can throw you straight into a time machine.
I don't know if scent is unique in this sense. Maybe I'm just supremely sentimental, but it feels like the past lives around us all the time, and with a tiny nudge from a perfume or a piece of music it clicks into focus, suddenly real and sharp and present.
I thought of this last night as I dabbed on a bit of Curionoir's Tobacco Night perfume, $265. This dark, moody perfume has notes of sage, coriander, amber and musk alongside the obvious tobacco, and I used to wear it all the time when I still lived in Auckland.
One sniff and I'm back in the courtyard at Golden Dawn, along with literally every other person I knew in the city. It's a rare bar that offers the opportunity to see all your friends and enemies at once. I miss it a lot.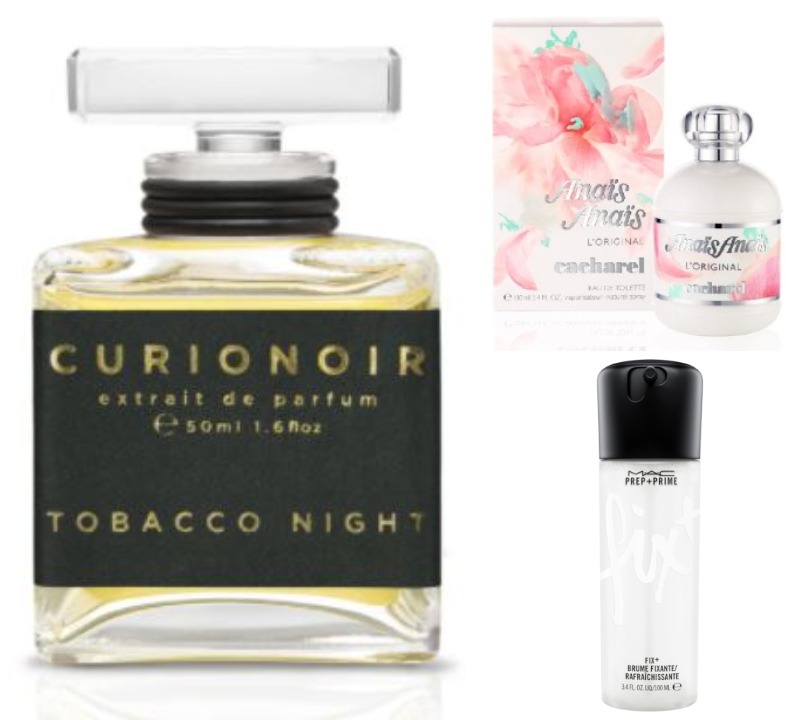 The smells that transport Harriet back in time (clockwise from left): Curionoir's Tobacco Night perfume, $265; Cacharel Anais Anais EDT, $156 and MAC Fix+, $45.
Going a little further back and it's not even a perfume I'm talking about but MAC Fix+, $45. This setting spray smells like green tea and cucumber, and takes me straight to my early 20s in Wellington when half my friends worked at the MAC counter in Kirks. It's the smell of getting ready for a night out with $23 in my bank account.
Then there's Cacharel Anais Anais EDT, $156. My grandmother wore this woody floral scent, and whenever I smell it in a department store I feel like I'm about four years old and she's picking me up from kindergarten in Hamilton East.
Our past selves and the people we've lost are never really that far away.
Source: Harry Says: Perfume really is nostalgia ultra | Stuff.co.nz