One of the expansive Alpine views users can virtually experience with Bulgari's new Glacial Essence campaign.
Bulgari perfumer Alberto Morillas is standing on top of an alpine glacier in an elegant suit discussing the brand's latest fragrance launch Bulgari Man Glacial Essence.
Unlikely as it may sound, this is no dream. It's a VR experience the brand Italian jewellery and fragrance house has created to celebrate its latest men's fragrance, a heady scent of cederwoods and musks sharpened by piquant notes of juniper berry and ginger.
Even before in-store shopping ground to a halt, VR and AR technologies like Bulgari's latest venture were predicted to be an increasingly popular feature of beauty products and marketing campaigns. Gadgets like personalised oral and skincare cleansers, video chat beauty consultations, or magic mirrors that allow you to test products without physically touching anything, have steadily lost their novelty over months of lockdown as people adapt to shopping for products and receiving treatments primarily from home.
Translating the intangible experience of wearing fragrance into digital mediums has required brands and retailers to become even more creative. Bulgari's mountain-scaling VR adventure is one example of how brands can create an immersive, visual expression of a scent's unique atmosphere, while other technologies like Puig's Al.lice allow consumers to explore a scent's profile without physically touching the bottle.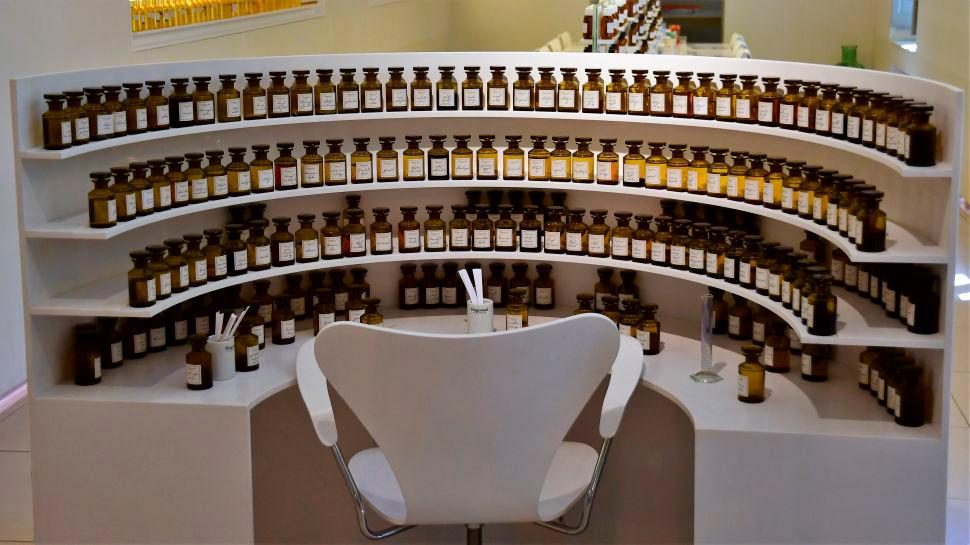 Perhaps the most innovative application of digital technology to fragrance is IBM's new AI system Philyra. Recognising the power scent has in informing our everyday experiences- from the food we eat to the people we're attracted to- IBM's Philyra uses AI to create entirely new fragrance combinations and, consequently, new sensory pathways.
In the words of IBM, Philyra 'is a system that uses new and advanced machine learning algorithms to sift through hundreds of thousands of formulas and thousands of raw materials, helping identify patterns and novel combinations.'
The next few years will no doubt see unparalleled advances in AI and VR fragrance technology. How exactly those advances will play out and how fragrance brands will continue to adapt to our increasingly digital world is yet to be seen but, in the meantime, sit on your couch and experience the bracingly fresh air of Alpine peaks.
Source: Peak experience: Bulgari's virtual reality fragrance experiment is pretty cool