Designed specifically for audiences with profound and multiple learning difficulties (PMLD), Isle of Brimsker is a multi-sensory experience telling the tale of a lighthouse keeper and a runaway.
With dates around the country, including Glasgow and Edinburgh as well as Lyth (near Wick) and Inverness, creators Frozen Light hope more artists and venues will follow their lead in helping the theatre environment to accommodate everyone.
"When our audiences come and see our show the carers are so often surprised there's something for them," says co-artistic director Amber Onat Gregory.
"We toured Cornwall for the first time a month ago, and this morning we received an email from the college saying that they didn't know anything like this existed. It's such a shame that there are so few theatre companies doing this.
"There's three companies doing this regularly but we're the only company doing it specifically for adults with PMLD.
"We were performing in Salford a few weeks ago. We were there for five days and went to see four different shows. Currently our audiences only access the theatre once every two years when we go.
"So we want more venues to program this work, but more artists to make it because we can't go to all the venues that ask us to come because it takes such a long time to create."
The Isle of Brimsker tells the story of Agata, a lighthouse keeper who lives on a very remote island in the North Sea.
Her lighthouse is being decommissioned to be automated and the tale sees her coming to terms with that fact.
One day, a runaway (Kaya) appears on the island and together they work out how to deal with the way life changes.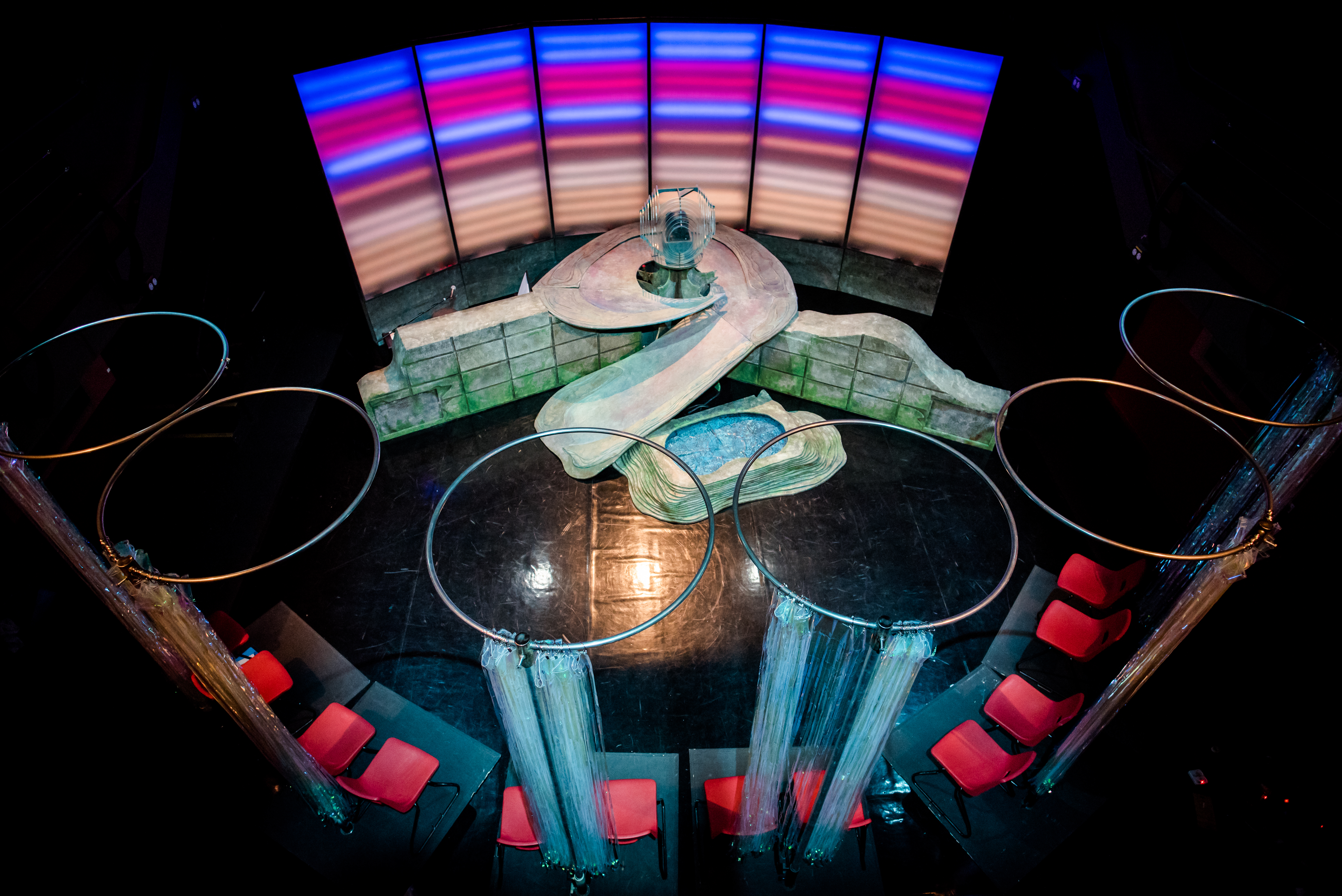 "In the development of the show we were imagining where this lighthouse would be," Amber explains. "We like to create worlds and environments that are similar to the world we live in but slightly different.
"We imagined it between Scotland and Scandinavia and we started looking for lighthouses and areas. We came across Muckle Flugga lighthouse and the picture we'd drawn of our lighthouse was the image of Muckle Flugga.
"We were looking at the practicalities of going there but it's a very long, expensive boat trip from Aberdeen. We didn't make it to Muckle Flugga but I think Lyth Arts Centre is the closest we can get!"
The Isle of Brimsker allows an intimate audience of just six people and their carers to take part in all elements of the show.
"The fact that it's for such a small audience means there's a lot of one-to-one moments," Amber says. "Throughout the show there's things to touch and smell and our musician will walk around the space.
"In terms of multi-sensory props, the audience get the chance to touch hot shells and cold stones. When the audience first enters the theatre space there's a scent of rockpool and when Agata welcomes Kaya into her lighthouse, the smell changes to crusty bread.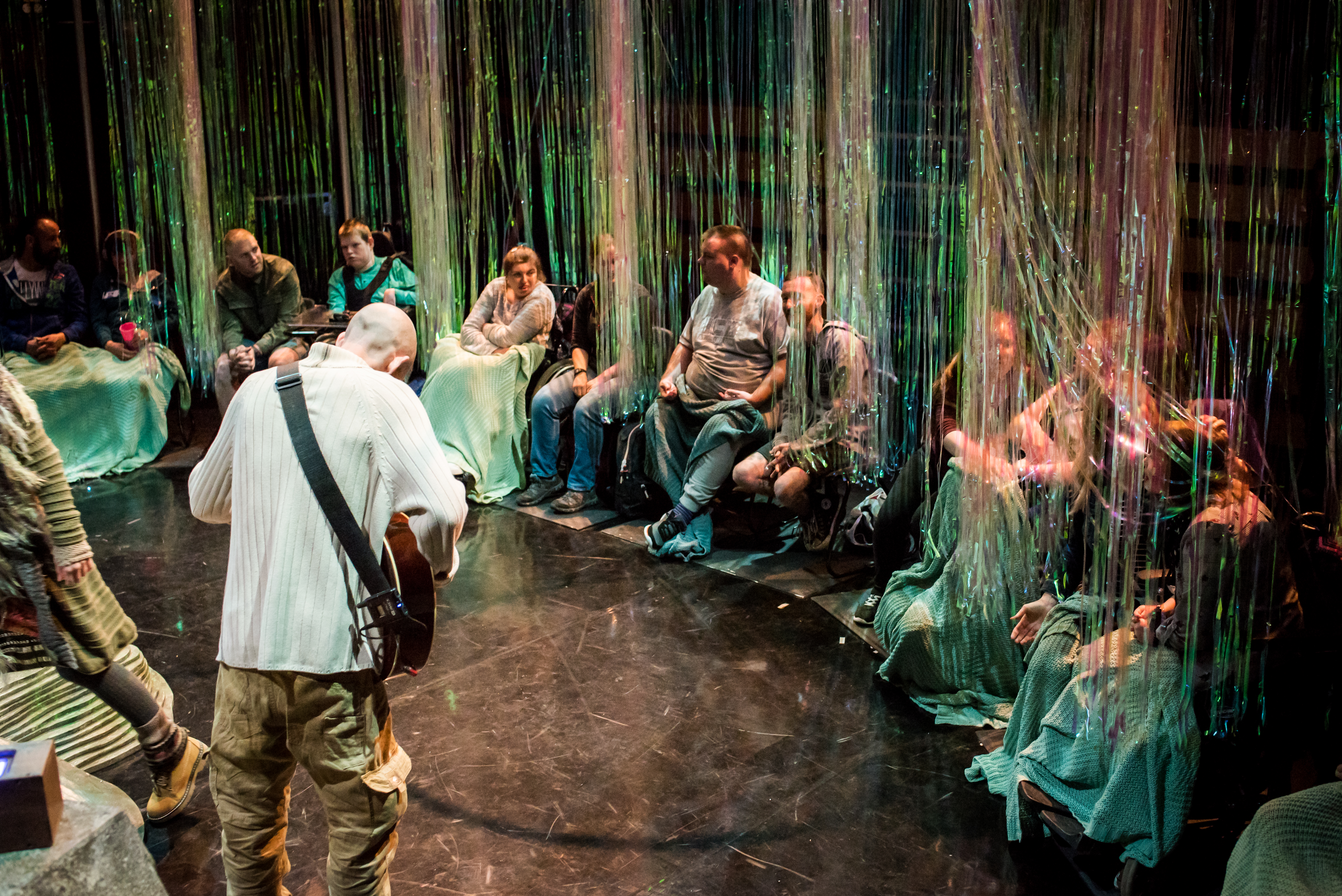 "It's a way of making the show come alive in addition to the language and narrative that we use."
Perhaps the most striking example of the multi-sensory experience is the storm that takes place during the show.
It involves a leaf blower, confetti and salt water shakers, as well as a vibrating rockpool for the audience to dip their feet in and a rope to hold while a rescue takes place.
Their fourth touring show as Frozen Light, Amber and her co-artistic director Lucy Garland studied theatre at university, specialising in applied performance in community groups in their masters year.
On placement at a special needs school, they were with a class of six teenagers with PMLD, working with mentor Louise Coigley to develop a multi-sensory storytelling technique.
Having gone their separate ways, but keeping their hand in with multi-sensory theatre, they eventually realised that there was a gap for people with PMLD that needed filled, and came back together as Frozen Light in 2012.
Looking to the future, the company is co-hosting a symposium in Edinburgh next month all about working with audiences with complex needs, which is bringing together people in the creative industry.
Amber says: "We'll be looking at what's next for creating theatre for neuro-diverse audiences.
"There's a huge mixture of venues, theatre companies, funders, freelance artists, teachers, carers all coming to this event.
"We really hope with events like that more people will make this work in the future."
Source: Multi-sensory show brings theatre experience to Scots with profound and multiple learning difficulties – Sunday Post