To say that Jewel, Singapore's new airport shopping mall, officially inaugurated on October 18 of this year, is the best airport shopping mall in the world, is an understatement. No other mall even comes close. Singapore's Changi Airport was named "Best in the World" by Skytrax. Jewel is so popular and family friendly, that local Singaporeans go there for shopping, eating and entertainment. It's smart for Singapore strategically because:
1)   Jewel supports the values and image of cleanliness, greenery, success and good living for which this tiny country of 5.7 million people is known.
2)   It encourages travelers, who are choosing in which city they wish to layover and change planes, to pick Singapore, and even if for only a few hours, to experience the country.
3)   It encourages those who are leaving or arriving in Singapore, to spend a few hours and money before or after their flights, either together with family and friends, or simply enjoying the time alone.
Jewel has a special airport check-in area, so passengers can go straight to the mall, check in their bags, get their boarding passes, shop, and easily get to their gates with no hassle. What makes the Jewel Changi Airport so special includes: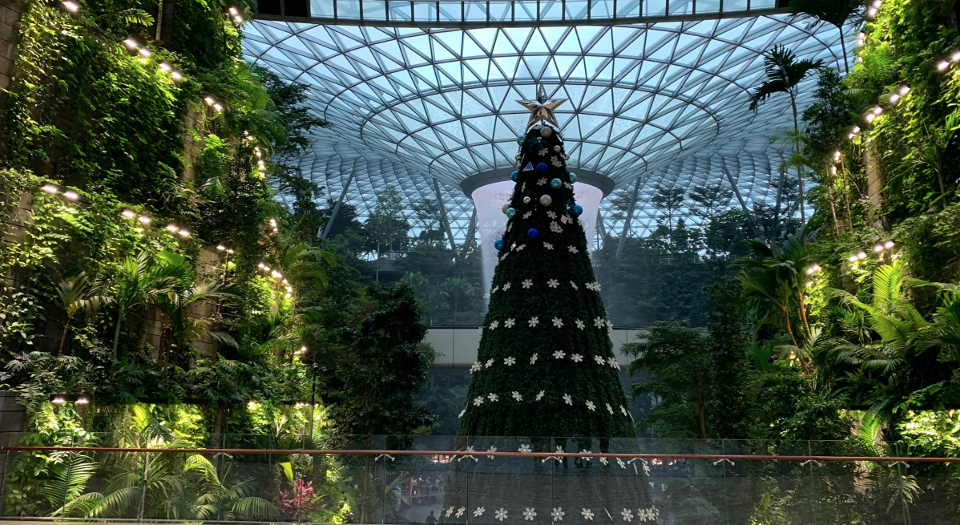 Breathtaking Architecture
The architecture is beautiful, with its glass-enclosed geodesic dome that emits a lot of cheerful light, a vast center atrium circled with a profusion of lush, green, tropical plants, and the world's highest indoor waterfall which magically turns colors and in effect dances at night. The airport terminal shuttle passes through every few minutes, like little toy trains in a wonderland, making it fun for mall guests to see, and fun for the tram riders to pass through.
A Multi-Sensory Experience
Jewel is multi-sensory. The sound of the waterfall is soothing. The small droplets of mist it emits tingles and refreshes. The signature scent that lightly perfumes the airport called the Changi Scent, can even be purchased. Restaurants appear on different levels, with several at the top of the dome, set amongst trees, making guests feel like they're eating at an Island resort.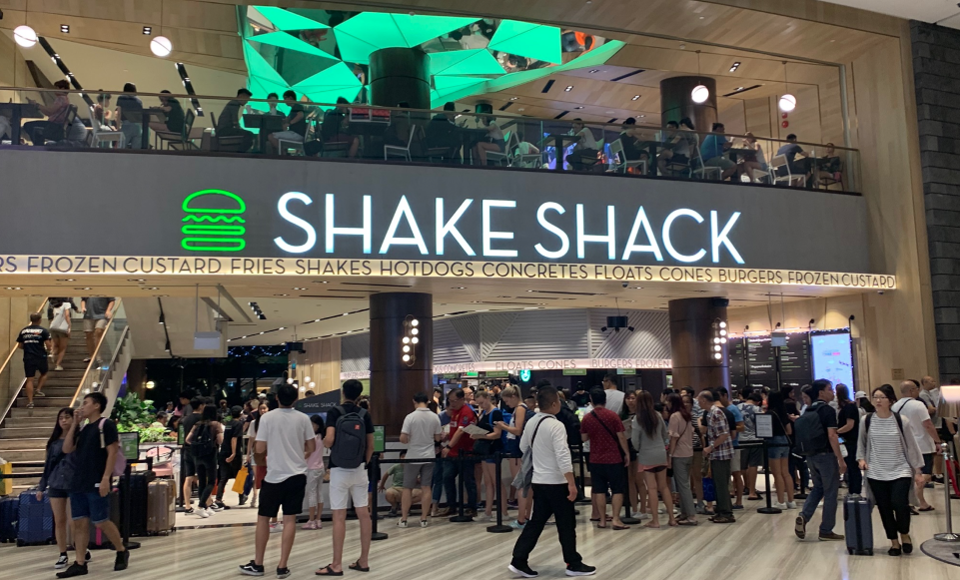 The first Shake Shack in Southeast Asia is strategically located on one of the intermediary levels, close to the Apple store. It serves a customized pandan leaf flavored shake, a vanilla-like ingredient popular in the country. Lines of up to 2 hours are not uncommon. The bottom level of Jewel houses a food court reminiscent of Singapore's traditional, super popular hawker centers, serving unpretentious local food and drinks, like chicken rice and water chestnut juice.
Each night there are 3 different, 5-minute sound and light shows that alternate every hour in the garden, waterfall atrium area, sponsored by HSBC. Offering 3 different evening shows is smart because some visitors want to see all 3 and so remain at the mall longer, shopping and eating, and the shows attract intergenerational families.

A Playground and Place of Discovery
On the top level of Jewel is an unusual playground and place of discovery with a vast, trampoline-like net for bouncing above the mall, a super shiny slide between floors, topiary animals and birds, and a phenomenal, very techy and interactive experience center called Tay Cheng Cheng. It's so great for kids that school classes visit frequently. Tay Cheng Cheng was also designed with adults and airport employees in mind, who learn about the airports' history, jobs and values. Visitors to the experience center receive a special/magical entry ticket, the size of a flat book. When opened, it enables visitors to interact with a range of fun, interesting exhibits:

·      A Peloton-style bike race where users chose to be a Porsche or Airplane speeding down a runway
·      A gamified contest to see who has the best smile
·      A video game that teaches about customer check in and baggage handling
·      The ability to make butterflies emerge from the open "ticket" and fly around the room
·      An experience where guests stand in different spots and their tickets turn into different musical instruments, metaphorically showing the importance of working together in harmony to create great customer experiences.
·      An inspiring, informative, 180°, Disneyesque quality animated video about the airport's history, scored by Hans Zimmer, for decades one of the leading global film composers.
Technology
Fun examples of technology used in Jewel include:
·      A car finder, where you enter your license plate number on screens placed around the mall, and it searches the entire parking lot to tell the car's location and how to get there.
·      Interactive kiosks that help you find the types of food and shops you're looking for.  In the process of scrolling through all the options, visitors become aware of even more places they might want to visit.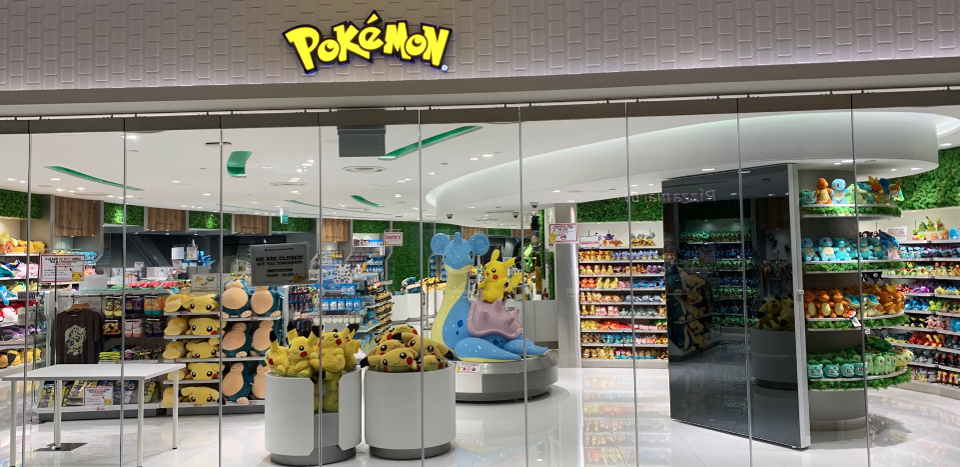 Results 
The mall has been highly successful since its soft opening in April 2019. Virtually every one of the 280 retail locations is occupied, with chains from all around the world, including the high-end Swiss chocolate shop Läderach, I'd never seen outside Switzerland, the first Pokemon shop in Singapore that's highly interactive, colorful and fun, and the Chinese retailer Urvan Revivo, that's reminiscent of Zara. The visitor goal of 40 million in year 1 was surpassed in under 6 months. Word of mouth has been strong, judging by the extremely happy visitors.
Lessons For CMO's
There's no question this magnitude of experiential retail is very costly and prohibitive to emulate, except perhaps by Mall of America in Minneapolis. Jewel can, however, be viewed as an inspiration for less costly, creative ways to make shopping a fun experience that consumers will want to repeat and share. Experiential retail can benefit multiple stakeholders, who might be convinced to help support the investment, if they can be shown the benefits. In the case of Singapore's Changi Jewel, the Mall is helping the country, the airport, retailers, travelers and local citizens.  A U.S. example is Casper, the sleep products company. One of the founders of the formerly Direct to Consumer only brand recently stated their bricks and mortar stores are funded from the awareness budget, because Casper's imaginative shops enable consumers to try out their products, become more knowledgeable, and share their impressions with others.
Source: Magic, Nature, Tech, Discovery: Singapore's New Jewel, Considered World's Best Airport Mall