Ferrero celebrates the launch of Kinder Bueno in the U.S. at the "Sweeteasy" pop-up event in New York City, Nov. 7, 2019. PHOTOS: STUART RAMSON/AP IMAGES FOR KINDER BUENO
Ferrero's last major candy launch in the United States, Kinder Joy, happened in November 2017 and materialized quickly to one of the fastest-selling front end candy items and a $200 million dollar a year business by year two.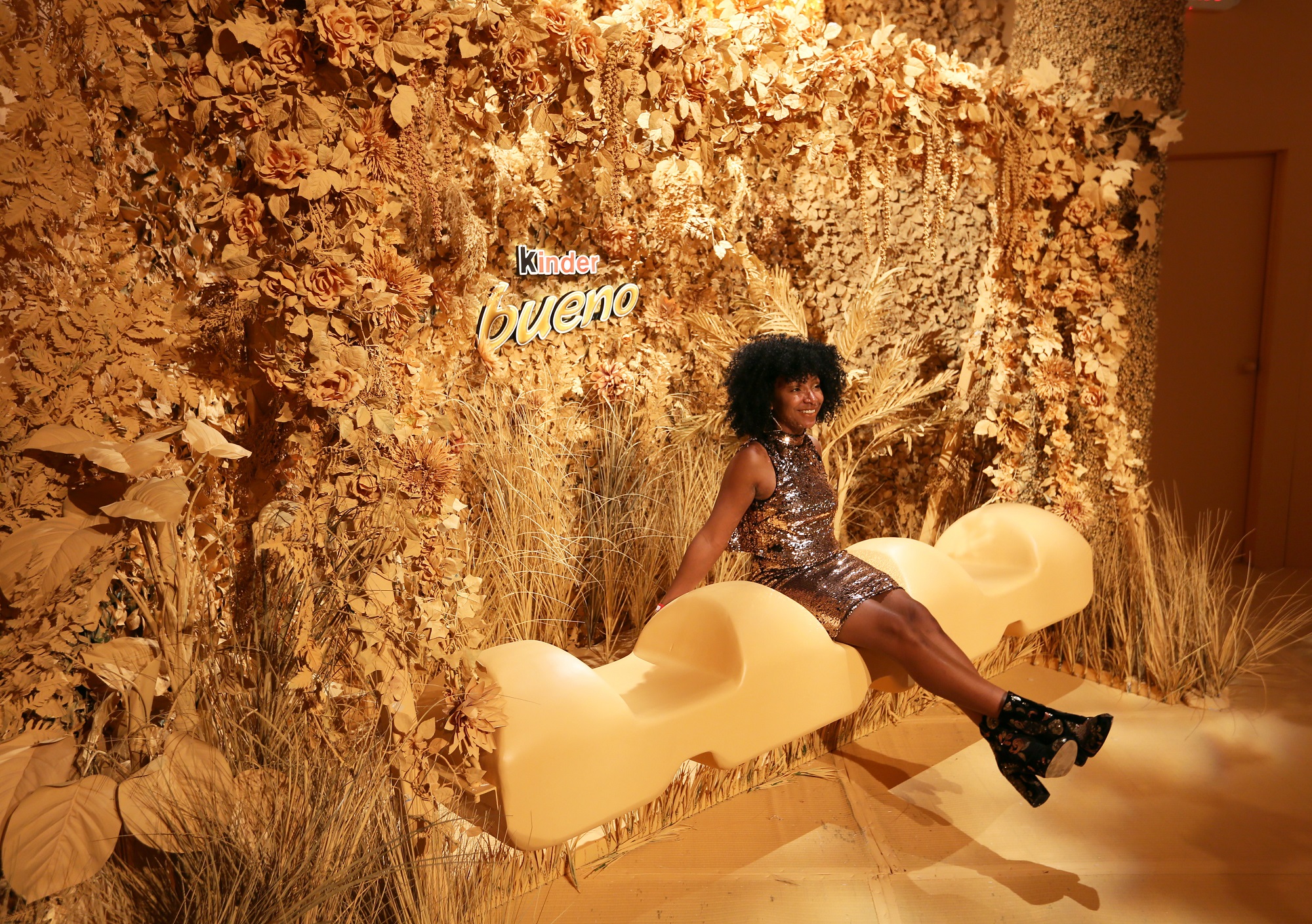 Its newest launch took place Nov. 7, when the Parsippany-based company threw a speakeasy-style welcome bash for Kinder Bueno complete with a more-than-one story slide, a quartet, psychic readings in chocolate, and a lot of candy.
What Ferrero NA wanted, according to chief executive Paul Chibe, was for attendees to feel like they were being let in on a secret, as if they'd gotten the password or secret knock to a speakeasy.
"[It's like giving] that inside secret on how to get in, and when you get in, there's this amazing experience of different people and different personalities and it's multi-sensory, just like Kinder Bueno. Kinder Bueno is all about having those multi-sensory experiences," he said. "[Here,] just like with a speakeasy, you don't know what's behind the door. That's something we want people to take away. We want to let people in on the secret of how great Kinder Bueno is."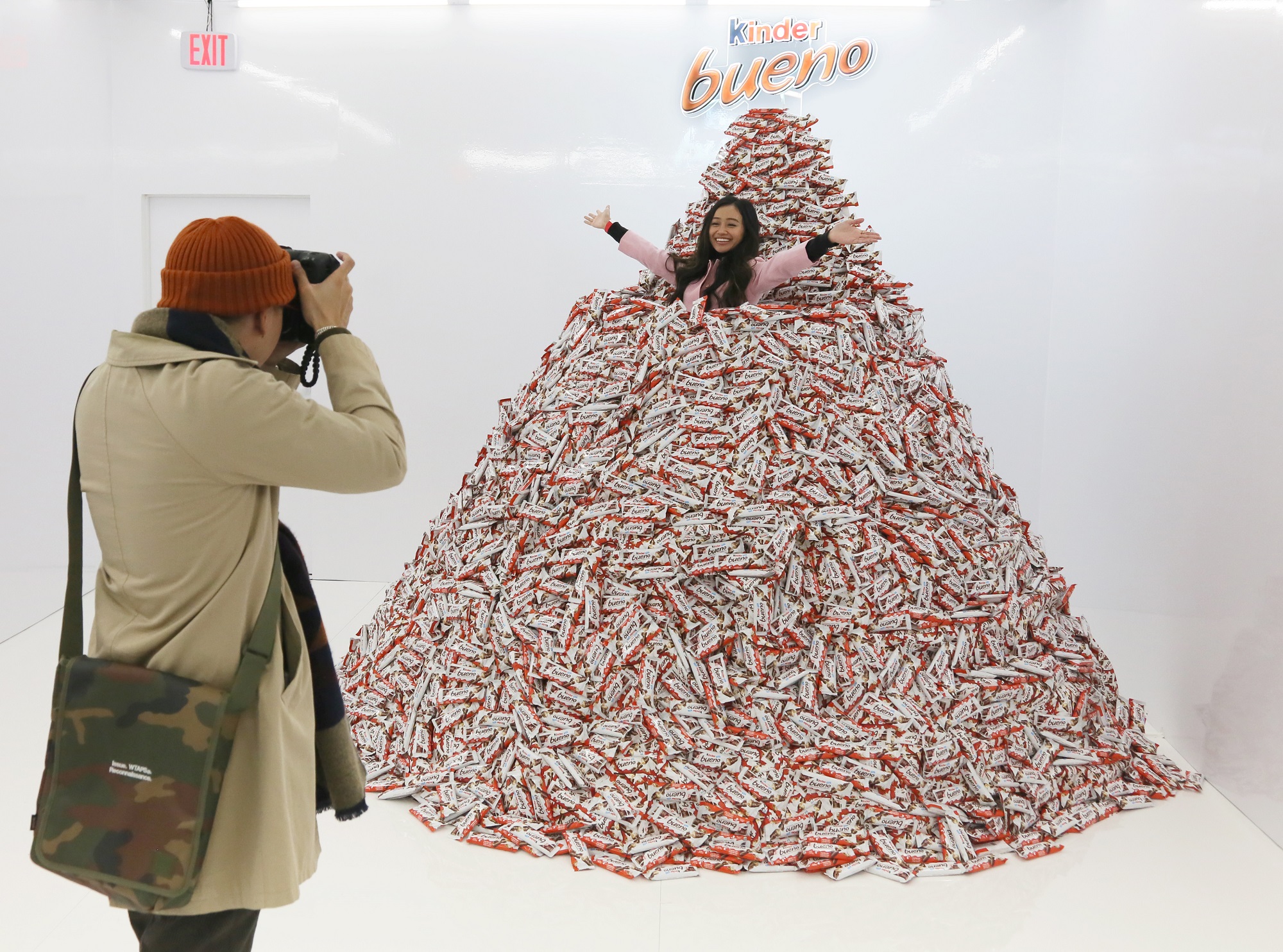 After traveling down a slide that looks like a Kinder Bueno, attendees enter three different rooms themed with Kinder Bueno's layers: chocolate, wafer and hazelnut cream.
A new Kinder Bueno bar is integrated into every experience—for the psychic reading, attendees are instructed to meditate on their bite of Kinder Bueno before drizzling dark chocolate on "psychic paper" and then learning their fortune—and each room familiarizes guests with other facets of the Bueno.
"I think a lot of times, when people try to do these experiential events, there's a disconnect between the event to what you're actually trying to do for the product. You're heavily borrowing interest but you're not really delivering a true connection. But here, because of the way we composed it, you're getting an experience with the chocolate, you're getting an experience with the wafer, you're getting an experience with the hazelnut cream," Chibe said. "We're really being intentional with deconstructing the Kinder Bueno experience so you can kind of feel and really taste it. We're doing something fun, but the themes are connected to the brand."
Kinder Bueno has been on the German market since 1990 and has launched in a few dozen markets since. It's now available in stores nationwide.
Source: Ferrero hosts sweet party for Kinder Bueno, its newest US launch (slideshow) – NJBIZ