Photography by: Jakub Červenka
Prague's Lunchmeat Festival is turning into one of Europe's most exciting festivals. FACT's Henry Bruce-Jones travelled to the Czech capital to check out three days of thrilling performances in the bowels of the city's National Gallery.
During the digital arts symposium at this year's edition of Prague's Lunchmeat Festival, techno luminary Regis was asked about the importance of visuals to his live show. "Shall I let you in on the secret," he asked dramatically, "It doesn't matter. You can have lasers beamed into your eyeballs from Tokyo, it doesn't fucking matter."
But despite Regis's bolshy opinion – part of a rambling discussion that veered from how much better techno was in the '90s to sleeping on the floor with Kurt Cobain – the forward-thinking Lunchmeat team was, over the course of three days, able to successfully demonstrate how powerful an audiovisual experience can really be in 2018.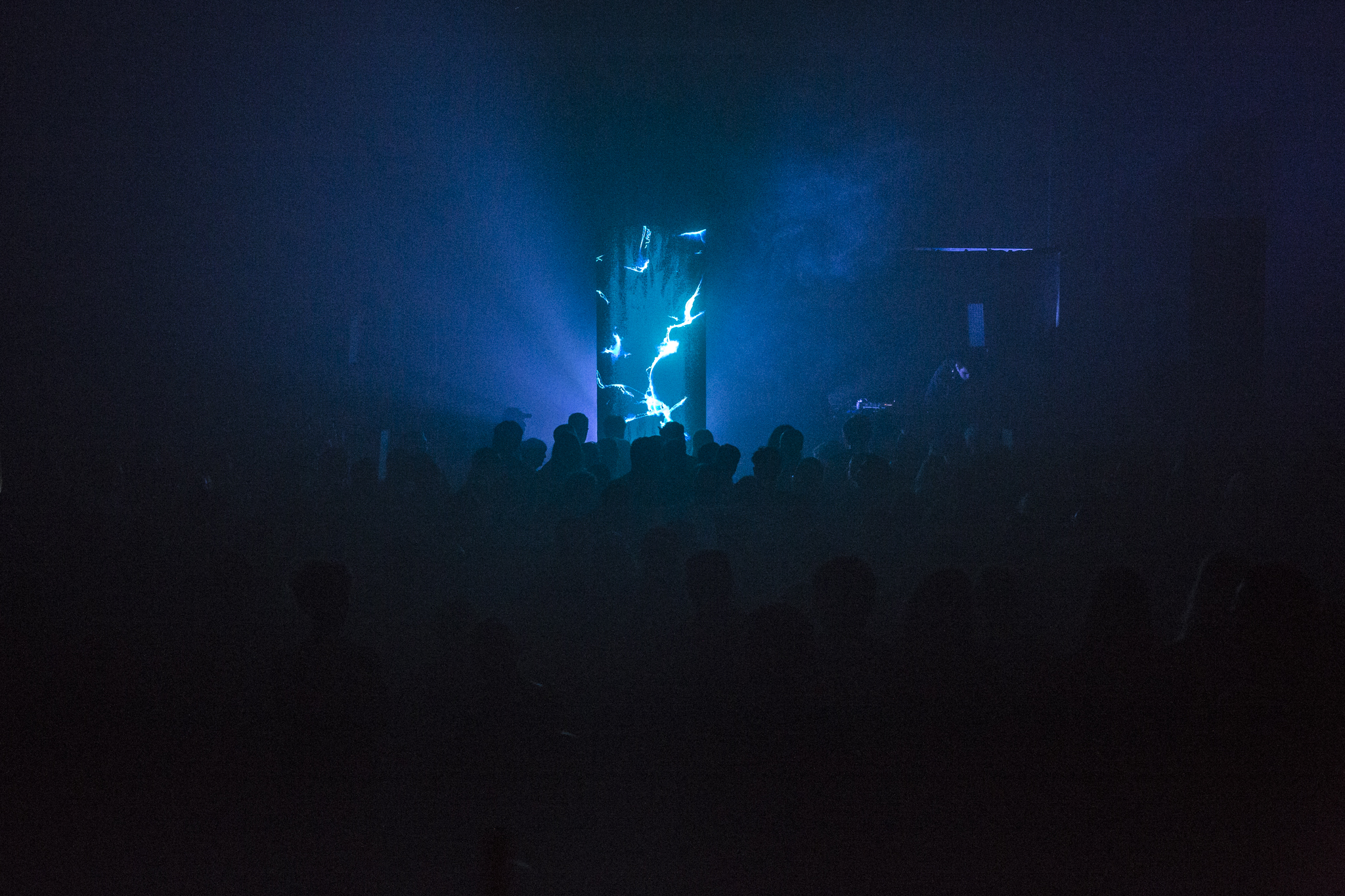 Taking place in two rooms in the basement of the Veletržní Palác building, the largest of the buildings that make up Prague's National Gallery, a concert hall and a smaller 'club stage' provided the perfect environment for experimental artists such as Lanark Artefax and Aïsha Devi to deliver impressively immersive A/V shows. Lanark's seismic drums and Devi's shamanistic bass assault provided the brute force necessary to accompany ambitious displays: the former's 2001-influenced light show and the latter's multi-wall projections.
In the same room, Lee Gamble set loud and abstract jungle deconstructions to visuals riffing on commercial slogans and ad campaigns. "I don't think as artists we have to look very far to find the psychedelia, the strangeness," the producer asserted during his talk. I was reminded of this during Demdike Stare and Michael England's jaw-dropping collaboration, as Sean Canty and Miles Whittaker's industrial groans heralded images of attack helicopters flying against a blood-red sky.
Each of these performances confidently integrated music and visuals to form multi-sensory experiences that were both coherent and complex. However, this was not always the case. During Enchanted Lands & Wim Dehaen's show, technical limitations demonstrated the ways in which audio-visual integration can fall flat, as their laggy computer-generated graphics prevented me from staying immersed in the world they had created.
It was the artists that relished the interplay between sound, image and performer who truly tapped into the theatrical potential of the Lunchmeat experience. Donning a long wig whilst singing in both English and Kuwaiti, Fatima Al Qadiri transformed into her "evil as fuck" alter ego Shaneera and was made complete by Transforma's glossy visuals. Eomac's pummeling techno was plunged into even further darkness by Sal's unsettling imagery of pale, writhing bodies, yet it was the Irish producer's equally spasmodic stage presence that brought the performance together.
Yves Tumor contributed one of the most visually arresting performances of the entire festival, filling the entire room with smoke and captivating the audience with his rock n' roll theatrics, leaping into the crowd to scream along to 'Licking An Orchid'. Meanwhile, the multi-sensory chaos of Amnesia Scanner's live show made the best use of the concert hall, the duo's demented nu-metal freak-outs and cyber-trap instrumentals shaking the stage as gigantic smoke canons billowed into the audience and LED screens flashed esoteric images that were part meme, part post-modern hieroglyphics.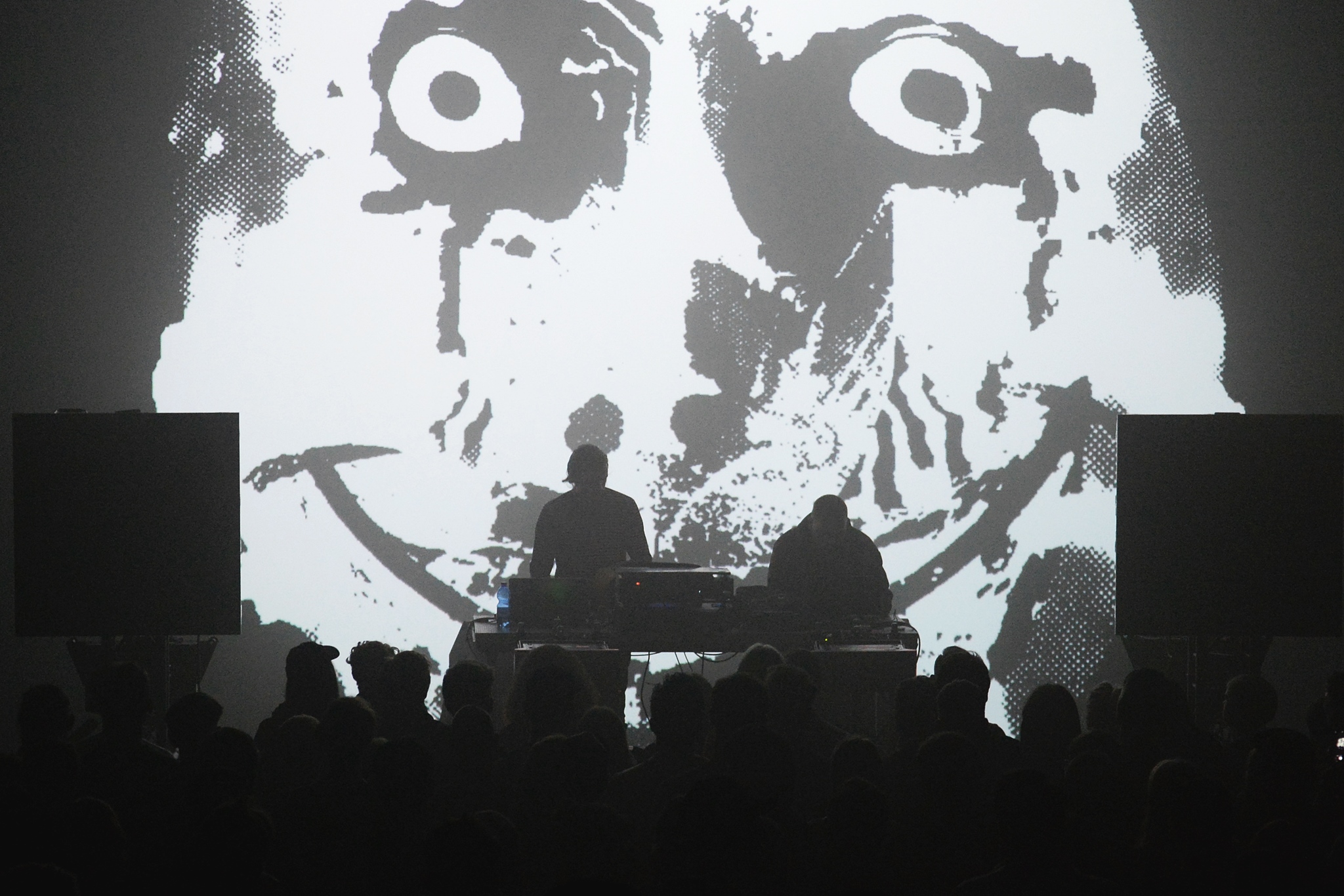 Rather than ignore attitudes exemplified by Regis, Lunchmeat demonstrated a refreshing willingness to enter into a dialogue regarding the place of visuals in live electronic music. Through smart curatorial choices and the decision to invite DJs more at home in pitch-black dungeons than high-concept A/V spaces, Lunchmeat was able to strike an engaging balance between sound and spectacle. This was most apparent during Fis's performance, which explored noise and silence as well as light and shade. As skeletal beams of light swept through the darkness and intermittent strobes punctuated the artist's monolithic soundscapes, it felt like the most complete statement in response to Regis's cynicism. Visuals needn't matter, but Lunchmeat provided a compelling argument that they absolutely can.
Source: Lunchmeat 2018: Prague's ambitious A/V festival proves visuals can matter