The creation of a perfume is often treated as a bespoke art. The French pride themselves on centuries in the olfactory business, and professional scent masters — often referred to as "noses" — spend decades learning the craft, apprenticing under masters. Giant cosmetic companies such as Coty and Estée Lauder write huge checks to storied fragrance agencies, which will employ meticulous perfume chemists, scrupulous in the art of aromachology.
A common theme here is that the skill of developing a fragrance is extremely valuable — and extremely human. Scent is, after all, the sense that science says has the strongest ability to evoke memories, or trigger emotions and moods.
Now IBM is attempting to turn the traditional model on its head by harnessing the power of artificial intelligence to develop scents.
Symrise, a major global fragrance company based in Germany with clients including Estée Lauder, Avon, Coty, and Donna Karan, recently tapped the tech giant to study how machine learning can be applied in the world of fragrance.
IBM developed an algorithm that studies existing fragrance formulas and then compares the ingredients to other data sets, like geography and customer age. This algorithm, which was created in IBM's Thomas J. Watson Research Center and which the company has named Philyra, can now develop new perfumes that will target very specific market segments.
Achim Daub, a Symrise executive, says the company has already sold two AI-developed perfumes to O Boticário, Brazil's second-largest beauty store. The two scents, whose names were not shared with Vox, will start selling inside O Boticário's 4,000 locations next year.
It all sounds a bit futuristic. How exactly does the process work? And how can an algorithm understand the sensual, transformative, and personal components of choosing fragrances?
How does IBM's perfume AI work?
Symrise has 1.7 million fragrance formulas that it's collected over the years. These include scents that were sold to companies like Estée Lauder and Coty, which then market and package them as fancy perfumes, as well as flavors and concoctions used for things like toothpaste, pet food, detergent, candles, snack foods, and soda.
Symrise shared this list of fragrance formulas, along with information on how they performed sales-wise, with IBM. Philyra added these to a database and compared them to additional customer data provided by Symrise, like which scents were best-sellers and where, who was buying them, and which age demographic prefers which scents the most. Philyra can then use that information to create new formulas targeted to specific demographics.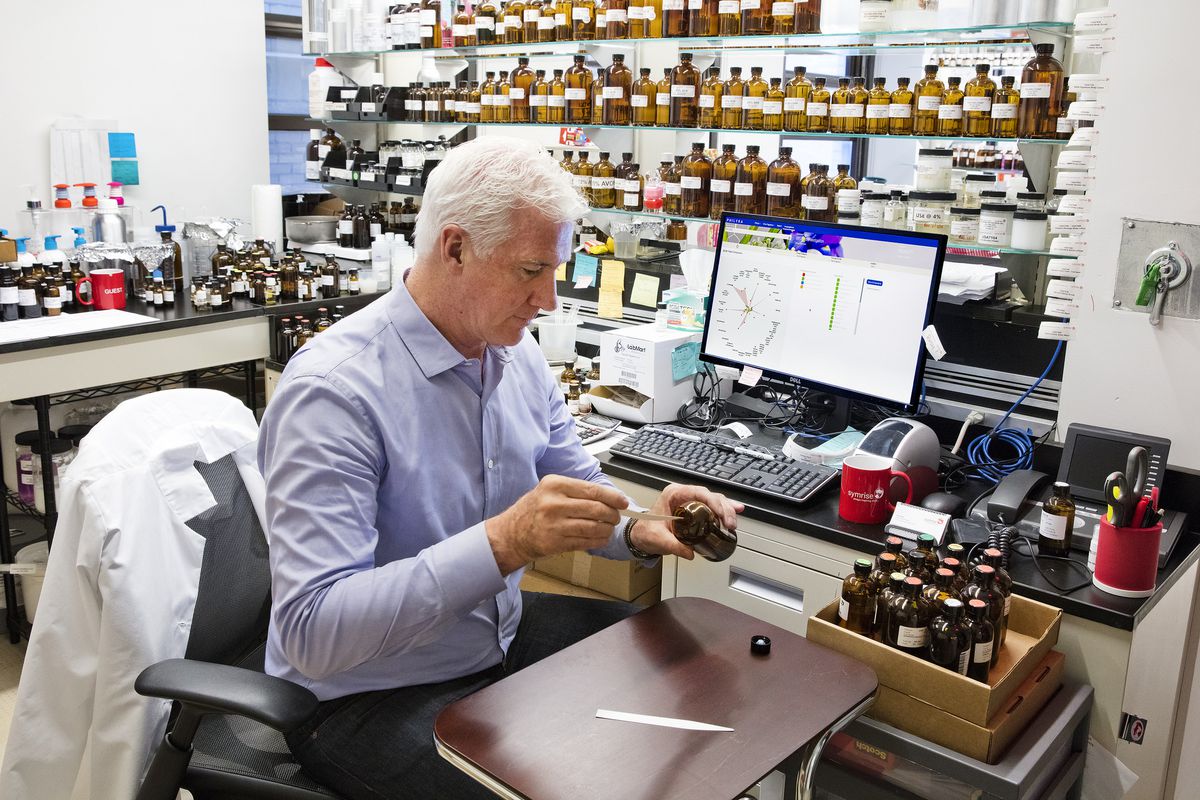 Richard Goodwin, a research scientist at IBM who is part of the team that developed Philyra, describes this artificial fragrance developer as "a system whose learned to create a fragrance like a human apprentice."
"Just like an apprentice would learn from a master what combinations of ingredients would work well, like what would be a good substitute for orange oil and when, or when to add rose oil instead of lemon, machine learning will create a fragrance based off which formula worked best," he says.
In the case of the perfumes Philyra made for Boticário, the brand asked for scents that would target millennials living in Brazil. Philyra compared formulas against scents that were popular in that area and age range and came up with two. The first, according to Symrise senior perfumer David Apel, smells like "things I only can associate with exotic cuisine … fenugreek seeds, green cardamom pods, carrot seed, all wrapped with a milky, buttery, rich base note." The other fragrance is a fruity, floral scent — seemingly aimed at girls — and has scents of Osmanthus tea with lychee and patchouli, which Apel calls "innocent, sparkling, effervescent."
Daub says both fragrances received stellar responses from focus groups, and came out on top even when tested against other perfumes popular with Brazilian millennials.
Goodwin believes Philyra is an example of how "computers can be creative." It can quickly create a new perfume by sifting through 1.7 million data sets with ease. This is similar to other AI creations, like how a data scientist created the Meow Generator by adding thousands of photos of cats into a generative adversarial network.
Daub says Symrise decided to hire IBM after reading about Chef Watson, IBM's AI cooking app. The same supercomputer that dominated Jeopardy in 2011 made headlines for its ability to concoct new recipes in a partnership with Bon Appétit.
Daub felt the mixing, brewing, and smelling components of the food world was similar to the development of commercial fragrances, and thought AI could help the company innovate. Symrise also recently invested $6 million into Phlur, the fragrance startup that sells its perfumes to customers online by pairing scents with music and photography. Daub believes AI will ultimately help the fragrance market make money by targeting "missed opportunity" in fragrance sales.
He's careful to say that Philyra won't replace humans in the fragrance development process — not yet anyway. In the case of the two perfumes that will be sold at O Boticário, a machine developed the fragrances but a master perfumer at Symrise tweaked the product "to emphasize a certain note and improve how long it lasted on the skin," according to Goodwin.
"It's a very human reaction to be concerned about technology replacing a human, and we're not talking about replacing perfumers tomorrow," says Daub. "This isn't something to necessarily market to customers, but the internal capability is that can increase efficiency and speed."
Instead, he says Philyra will function like "an apprentice that the master perfumer will be able to work with" — which sounds a whole lot like replacing apprentice perfumers to me, but details! Symrise plans to roll out the use of Philyra into its perfume school soon.
IBM's perfume AI is the latest example of the tech industry moving into beauty and fashion
It makes sense for Symrise to want to increase its speed and efficiency in developing fragrances: There's plenty of money to be made. The global fragrance market is worth $48 billion, per Euromonitor. Perfumes are cash cows for fashion brands because they are an accessible purchase. Most can't afford a Chanel handbag, let alone Chanel clothing, but a bottle of Chanel No. 5 is far more attainable.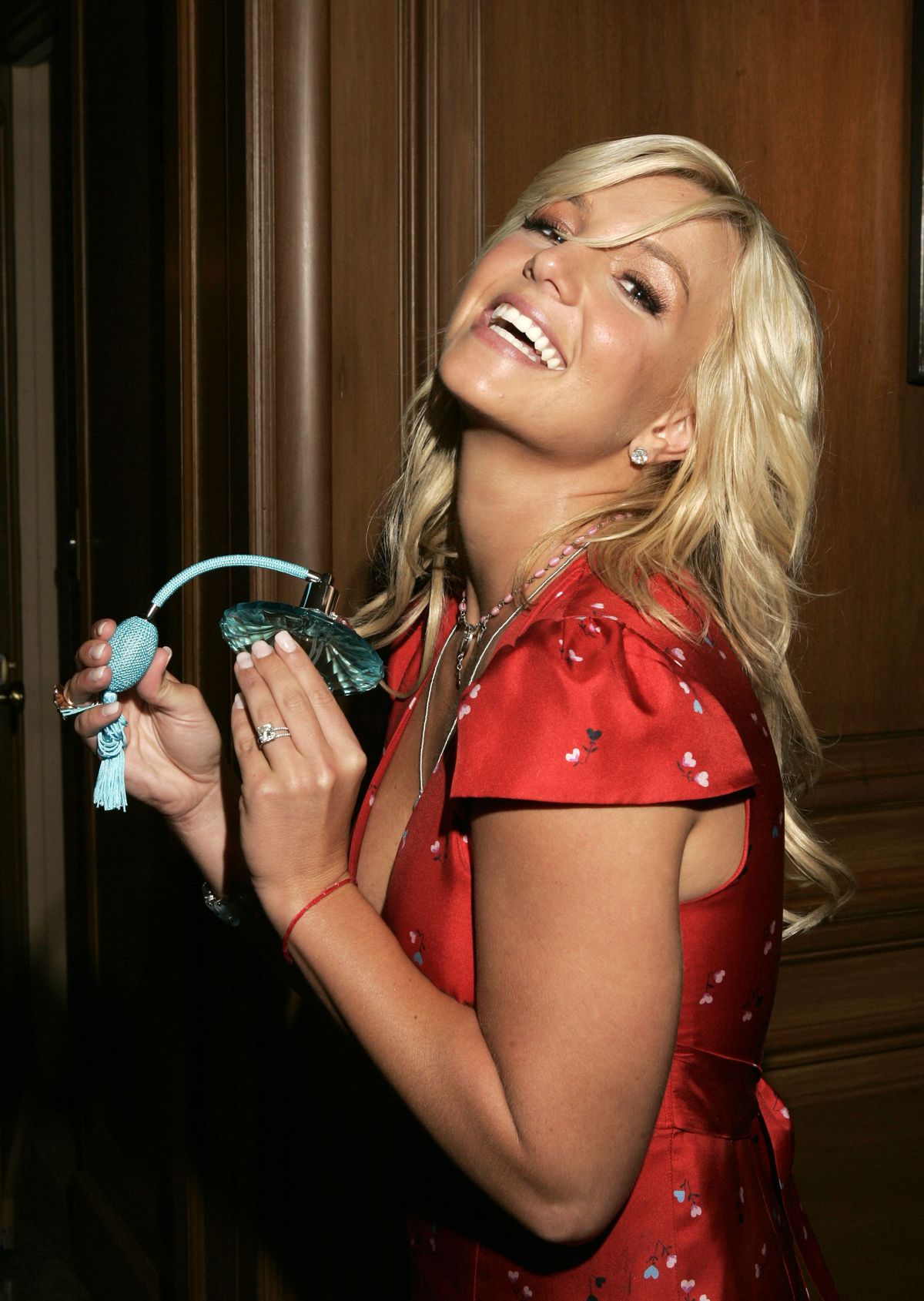 Fragrances are also huge business opportunities for celebrities; stars like Elizabeth Taylor, Jennifer Lopez, and Britney Spears have made millions by attaching their name and image to perfumes.
And algorithms now drive fashion brands big and small, from Stitch Fix to Choosy. They've even piqued the curiosity of huge retail giants like H&M, which wants to learn how to better predict what it will sell so that it doesn't end up sitting on $4.3 billion worth of unsold clothes again. Skin care startups are also keen on using AI to perfect and develop personalized beauty products.
The idea with all these companies is that data sets can work just as well as and often even better than people, in gathering information and developing products.
Applying machine learning to the fragrance industry, for instance, could help companies dupe highly coveted scents without violating trade secrets by using an algorithm to simply tweak the formula slightly.
"The outcome of this is still quite open," Goodwin says. "Will this be used to develop fragrance formulas faster? Will we understand market successes in different parts of the world, and better be able to learn about customer preferences? Will leaner formulas be designed? We're still halfway through exploring."
The pushback, of course, is that something as personal as beauty, fragrance, and style, served as an algorithm, can feel sterile.
As Chandler Burr, a former New York Times perfume critic turned scent master, said in 2014, "perfume transforms from a merely artisanal craft to a true art because it lies. The point of art is to make people feel things, to manipulate people. The stronger and deeper the emotional and intellectual reaction is, the more successful that work of art is."
Burr describes fragrance as something that gives people "an emotional and intellectual response." A computer can generate the formula for a best-selling perfume among a certain demographic, but does it understand why those formulas are so popular — like why perfumes that are sweet and flowery are marketed to teen girls, and why some actually prefer to push against this stereotype?
There are those on the small business end of the fragrance industry who see Philyra as something that could benefit big companies but probably won't be useful to more niche perfumers.
"The technology does what could be considered by some as 'busywork' — the building the skeleton and main body of a fragrance," says Julia Zangrilli, the founder of the customer fragrance company Nova. "Maybe not romantic in a classic creation sense, but this is super useful technology for big companies [because it] both identifies new pathways and saves time and labor."
Symrise doesn't yet know whether tech like Philyra will affect the cost of perfumes, and it's too early to tell if this type of AI can be rolled out on a large scale, to the point that everyone can get their own personalized fragrance with the press of a button. So for now, AI's effect on customers is probably small.
There will no doubt be the purists who will only want to buy fragrances that are handmade and "authentic," but Zangrilli compares IBM's take on perfumes to buying premade pizza —except each one is unique — and adding toppings. Perhaps it's not the same as artisanal, bougie pizza, but it can still be delicious.
Source: IBM is creating perfume using artificial intelligence – Vox