Candy not only satisfies a sweet tooth, but the sugary sensations create strong emotional connections for people. Confectionary treats are used to celebrate all major holidays, a moment of enjoyment while watching movies and a way to display a form of love. The National Confectioners Association released the 2020 State of Treating report stating that 72% of Americans say chocolate and candy are an important part of their emotional well-being. Additionally, 9 out of 10 people say that chocolate and candy make holidays and celebrations more fun.
Dylan Lauren, founder and CEO of Dylan's Candy Bar, believes that candy is more than just a treat. It's a statement. It's fashion. It's art.
In 2001, she launched the flagship store with a mission to merge candy with fashion, art and pop culture. Fast forward 20 years, Lauren has opened 25 stores with 7,000 different confections, published a book with Random House, featured in 31 magazine covers and even had a Barbie created after her brand.
Lauren strategizes everything from the sound level of the music to the merchandise to lighting to the smell of the scent cannon. "I have always been very hands-on," she explains. "It's because my name's on the door. People identify you with the brand. We want to make a good impression. … I'm also hands-on in terms of wanting the aesthetics to look good. The multi-sensory experience has been a big part of what Dylan's Candy Bar is."
Growing up, having witnessed her father, Ralph Lauren, operate a world-renowned clothing line, and her mother, Ricky Lauren, an artist, Lauren had exposure to many forms of art. Color drove her imagination. Instead of using paint to create masterpieces, she used candy.
"I would take gumballs and collage them on a picture frame," she states. "I would take gum wrappers from brands that I was either loving the packaging … and would make tissue boxes with them [gum wrappers] or candy bar wrappers. I've made candy mosaics out of Tic Tacs and M&Ms. … I always thought it was a nice way to express my love of color and art and people's love of candies."
She learned early on the importance of branding. She knew she eventually wanted to start a business under her name. So when her father would suggest naming a cologne after her, she declined.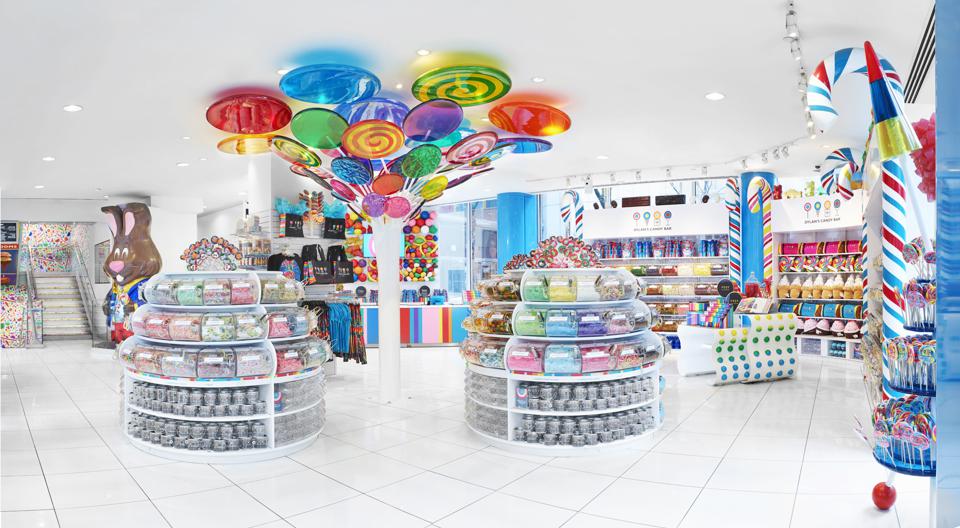 "I just felt like this was something I wanted to do one day is have something with my name," Lauren states. "As the idea evolved, much later when I founded Dylan's Candy Bar, I often found that when an owner has their name on a store like Joe's pizza, it gives you a familiar and friendly sense that there's someone behind it."
Lauren initially conceptualized an art gallery cafe with chocolate sculptures and people who made lollipops out of barley sugar. She'd display pop artists, food artisans and her art; it wasn't about selling the candy. It was about showcasing all the different types of pop art candy culture. She took what she learned from her father and evolved the idea into an immersive candy experience. Her mission was to merge fashion art and pop culture with candy to ignite everyone's inner child.
As a strategy to bring out everyone's inner child, Lauren focuses on color. Everything from the packaging to candy to even the sprinkles are brightly colored, evoking happiness and triggering cherished memories. Each holiday candy line is carefully curated. For instance, this year's Easter edition features vibrant color hues tailored around the theme of rabbits.
Maintaining a positive company culture remains at the forefront of Lauren's leadership reign. She saw Ralph treat everyone at his company, from the janitor to top executive, with the same respect. That's how she leads her company.
"It's very important to feel like everyone's part of the family culture within Dylan's Candy Bar," Lauren explains. "I've had employees stay with me, it will be 20 years, but some of them have been with me for a very long time. On the flip side, I've also learned that it is a family and not everyone always gets along. You bring new members in, and it's challenging as the company grows. There are more demands and skillsets that are needed; you've got to change it up."
In addition to the company, Lauren also created a foundation, Dylan's Candy Barn, to help animals get adopted and highlight the importance of spaying and neutering pets. The stores hold adoption events. At one of the events, 32 animals were adopted in one day.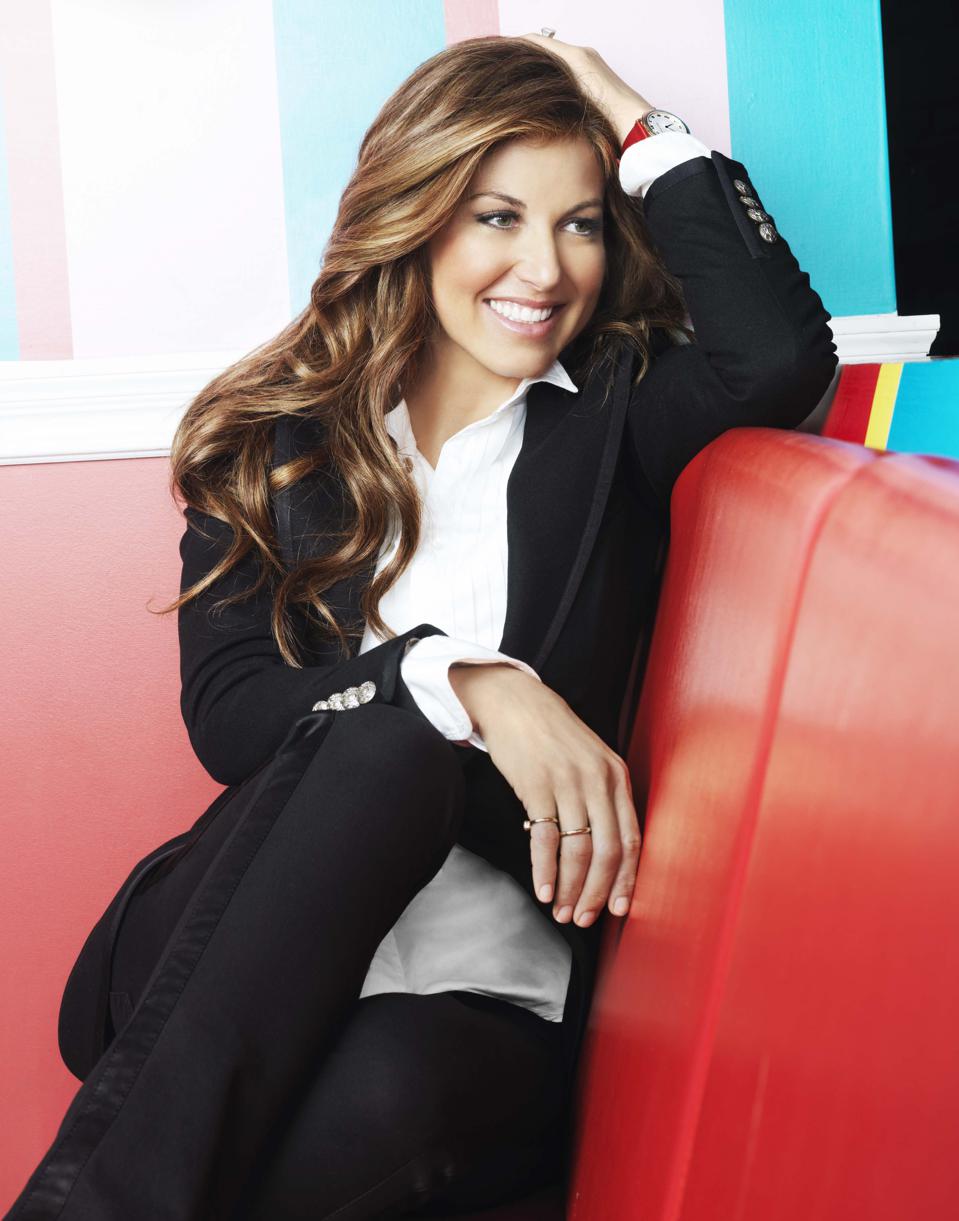 As Lauren continues to expand and transition her brand, she focuses on the following essential steps:
Take note of all the times you've wanted to pivot. Make sure that your decision to transition is not based on emotions.
Take a break. If you're always running on all cylinders, you're going to burn out eventually. Sometimes the best ideas come after a moment of relaxation and self-care.
Create a network of champions who support you and speak your name in a room of opportunities.
"There's always sweetness and candy involved with the great moments in life," Lauren concludes. "The mission was always for the kid in the adult that I wanted to bring out. It wasn't for kids specifically. That's really important, especially now, or really any time, to make sure people don't lose their inner child; that they feel happy. What moves people, I think, is seeing things that bring back nostalgic memories and candies. … I see people when they come into my store that they're not just looking at the lollipop trees and shopping for candy. They're immersed into the nostalgia department seeing candies they grew up with as a kid."
Source: How Dylan Lauren Uses Color And Candy To Awaken Everyone's Inner Child