Chen Yingjie's new work "Gravity XL." /Pearl Art Museum
At a new Shanghai art exhibition, beats and brushstrokes melt together into one sensory feast that pushes young artists – and their art – into uncharted and boundless territory.
The "Manque de Recul: Interdisciplinary Trends in Art" at the Pearl Art Museum is a beautiful jumble of cross-media artistic expressions spanning paintings, graffiti, sculptures, performances and audiovisual installations.
On Monday, visitors were treated to a live joint performance between rising graffiti artist Chen Yingjie and electronic music producer Anti-General which saw an impromptu dialogue between melody and ink.
Chen translated on a white canvas his interpretation of the DJ's tracks as the musician improvised on his machine.
"In a new space filled with artistic and cultural energy, I can engage in dialogue with other kinds of artists, which will be an interesting risk," said Anti-General.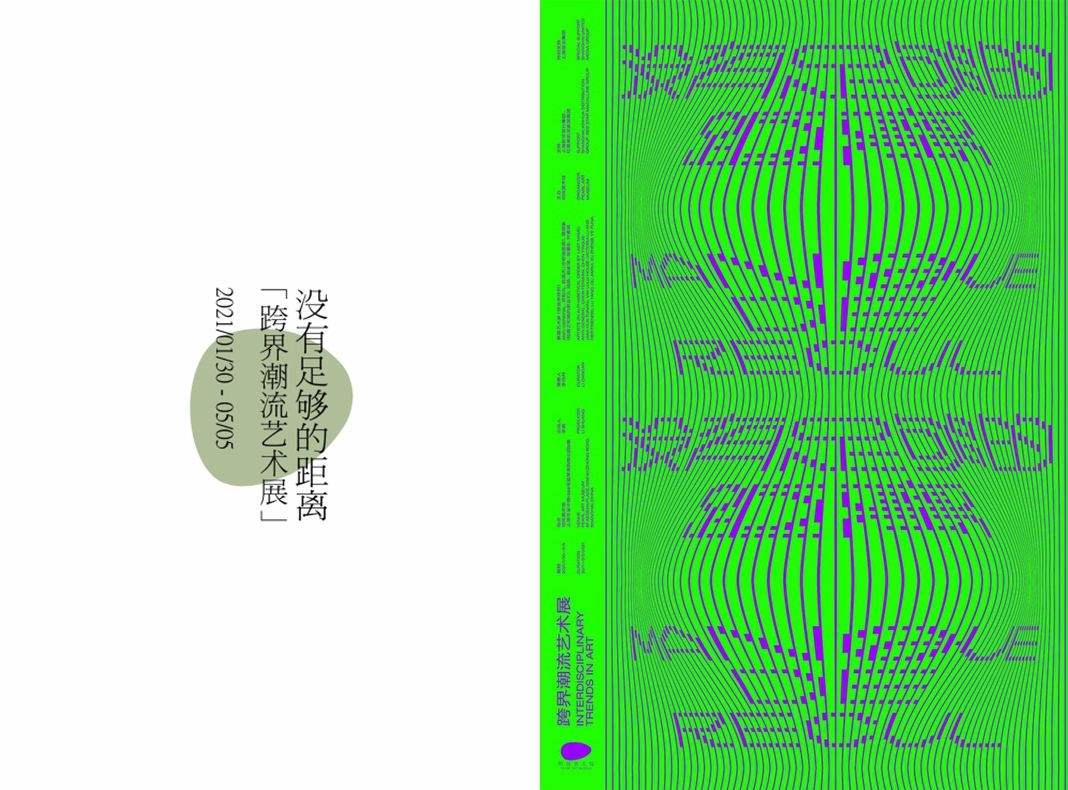 Poster for the exhibition "Manque de Recul: Interdisciplinary Trends in Art." /Pearl Art Museum
"There are no formulas to art, and every work is a breakthrough," noted Chen, adding that "when a breakthrough is made at a critical point, a work of art is pushed to its limits."
The 1991-born painter, who began studying Chinese painting at the age of three, has been exploring different ways to marry classical Chinese ink painting and Western graffiti and trying to find a balance between the two distinct cultural forms.
The ongoing event showcases a series of his latest artworks, some of which were created during the coronavirus pandemic. For instance, the "Gravity" series observes collisions between and eruptions of colors to reflect the tense relationship between man and nature.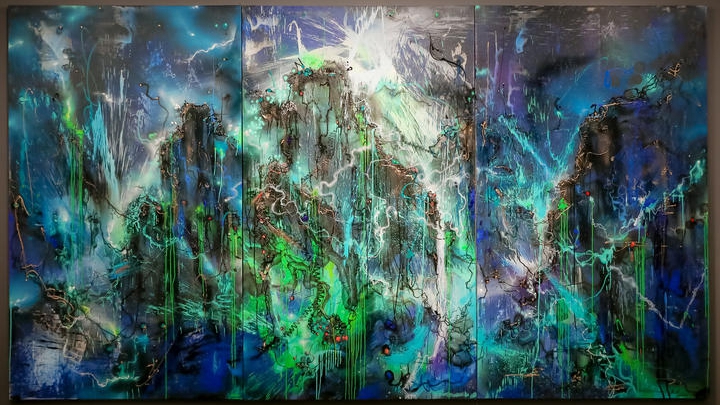 Chen Yingjie's new work "Gravity XIII." /Pearl Art Museum
"It's the first time for [the duo] to showcase their works in an art museum," said Li Dandan, director and curator at the Pearl Art Museum.
"We gave them a stage, not only to display their works but to collaborate and improvise a show mixing visual arts and music. It was also a bold attempt for the museum," Li added.
In addition to the creations of Chen and Anti-General, the crossover exhibition features artworks from more than 60 contemporary artists.
Among the line-up are up-and-coming paper artist Chen Fenwan, new media artist Lu Yang, Victoria Lu, a Chinese female curator making her debut as a solo artist and as a member of the collective Viki Lulu House, as well as Kristy Chu who paints her toy collection.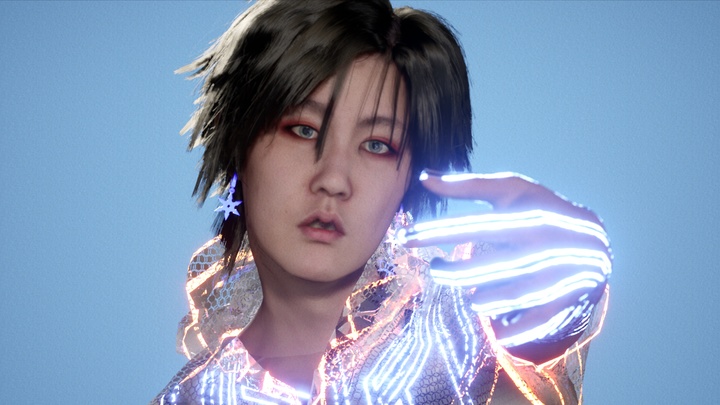 A still from Lu Yang's "Doku Digital Reincarnation." /Pearl Art Museum
"The work of these artists, who are the restless, attention-grabbing trailblazers in the current art ecosystem, is born into a world that is constantly being reshaped by the internet, technology, and business," said Li.
"These elements, when mixed with the artists' disparate personal tastes, life experiences, and life paths, inform their fresh and distinctive artistic styles."
According to the organizer, the special project, launched on January 30, aims to spotlight diverse trends in art and discover more possibilities in crossover creations, reaching and engaging with wide audiences.
The exhibition will run through May 5. Visitors can purchase tickets, which are 80 yuan (about $12) in person or online on the museum's website.
Source: EDM-graffiti collab at Shanghai show offers new audiovisual experience – CGTN