Photo: @citrovianyc/Facebook
A construction site springing up in your neighborhood is not always a welcome sight. Beyond the noise and traffic congestion, scaffolding often makes for cramped sidewalks and an unsightly streetscape.
But one construction site in Midtown Manhattan has attempted to engage its neighbors rather than alienate them by creating an interactive art installation under a sidewalk shed. Dubbed 'Citrovia,' this 3,000-square-foot wonderland was designed by Adirondack Studios, the creative force behind several Disney attractions.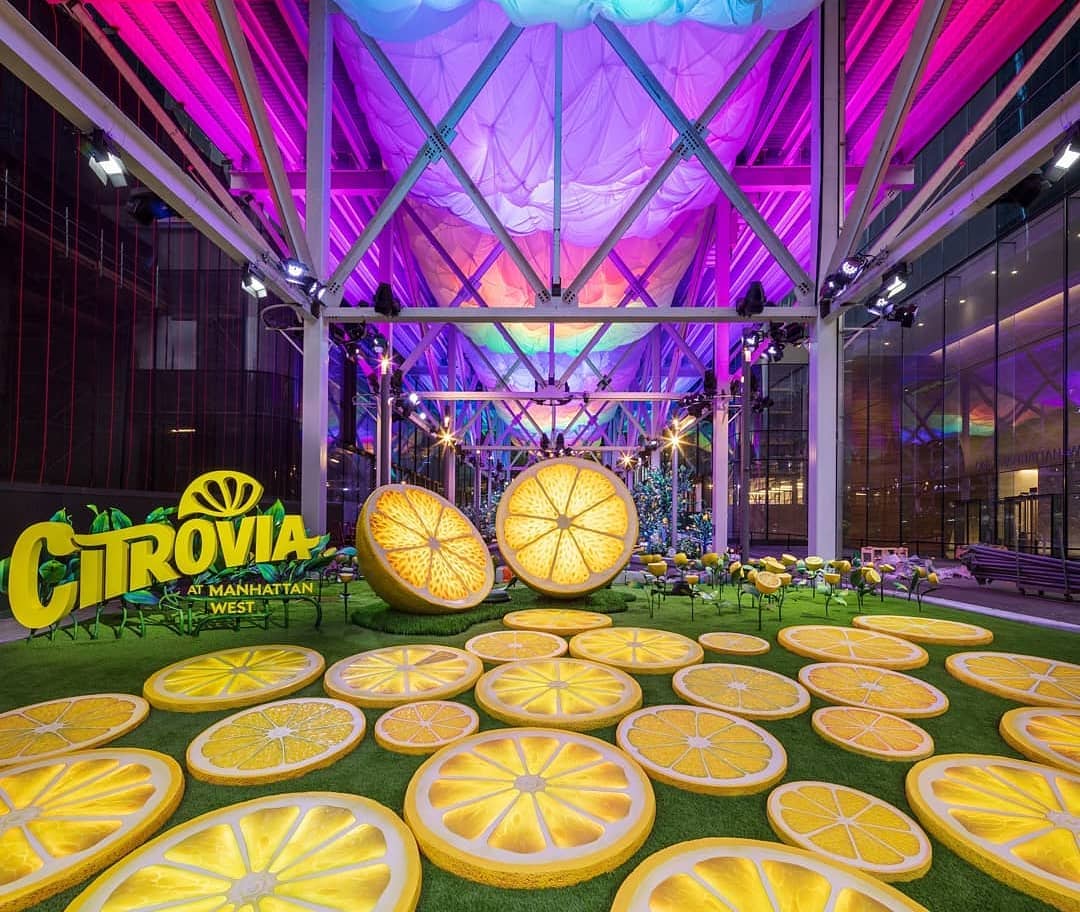 Photo: @citrovianyc/Facebook
The whimsical lemon grove, complete with citrusy scents and lighting effects, is located at the base of Manhattan West, an under-construction office tower that's part of a mixed-use development by Brookfield Properties. The Insta-worthy space features color-changing 'clouds' overhead, 700 hand-painted lemons, bench and table seating, and augmented reality games.
The entrance to the free and unticketed experience is marked by a 1,000-pound giant lemon on Ninth Avenue. Visitors are invited to "squeeze more out of life" by posing for Instagram photos, eating lunch from the nearby Whole Foods, or wandering around the site marveling at the plaster lemon creations.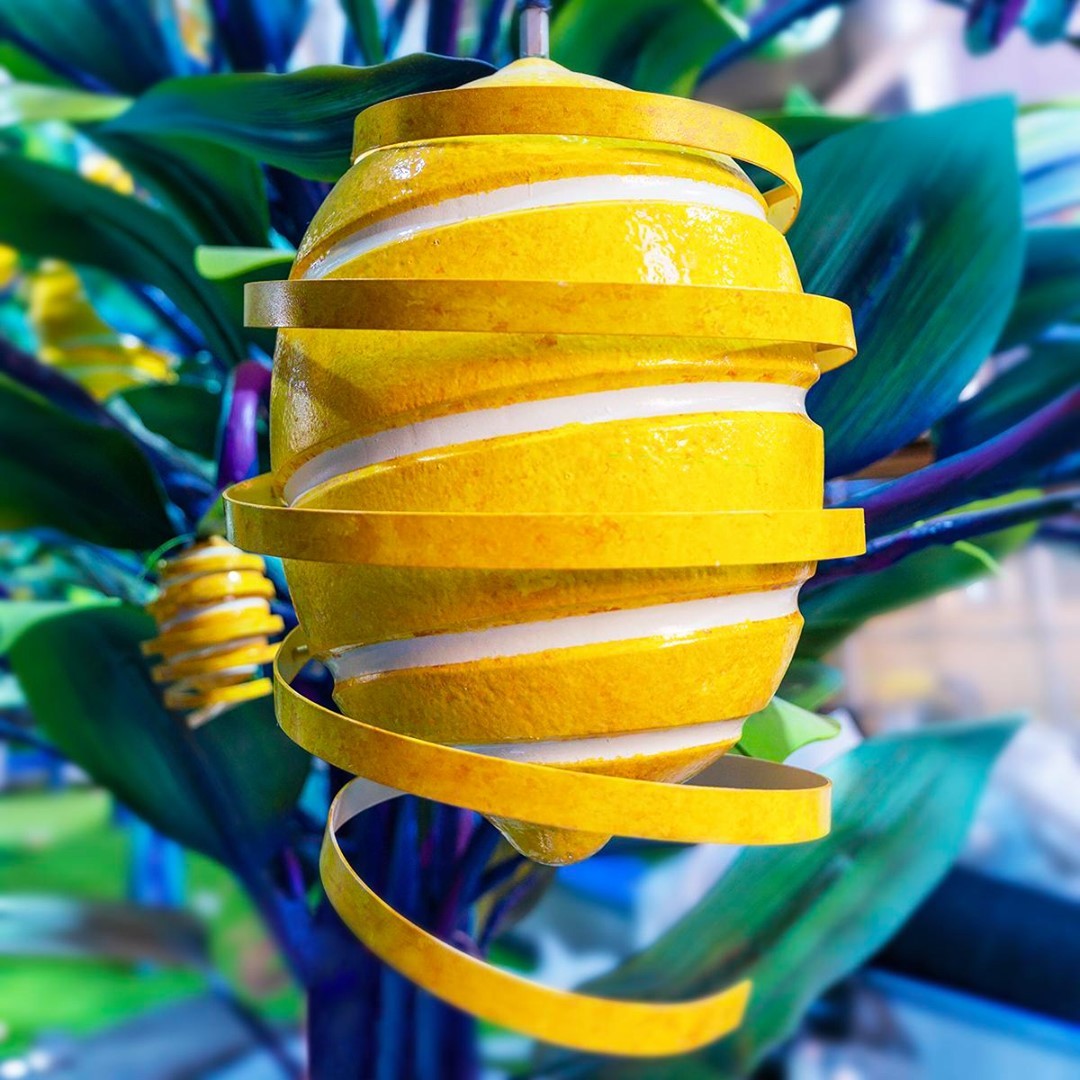 Photo: @citrovianyc/Facebook
The lighting was designed to simulate sunrise and sunset, and a perfumery specializing in scent marketing was enlisted to concoct the citrus scent that's pumped into the space by five diffusers on timers. Brookfield also partnered with the Salvadori Center, a nonprofit offering STEM-based programming to K-12 students, to put together an educational booklet that teaches kids about the concepts of proportion and scale.
Citrovia will remain open until the 58-story office tower is completed in 2023. While construction can often hurt neighboring storefront businesses, the lemony art installation is expected to have the opposite effect. A two-acre public plaza surrounded by more than 20 new shops and restaurants is slated to open in September adjacent to Citrovia.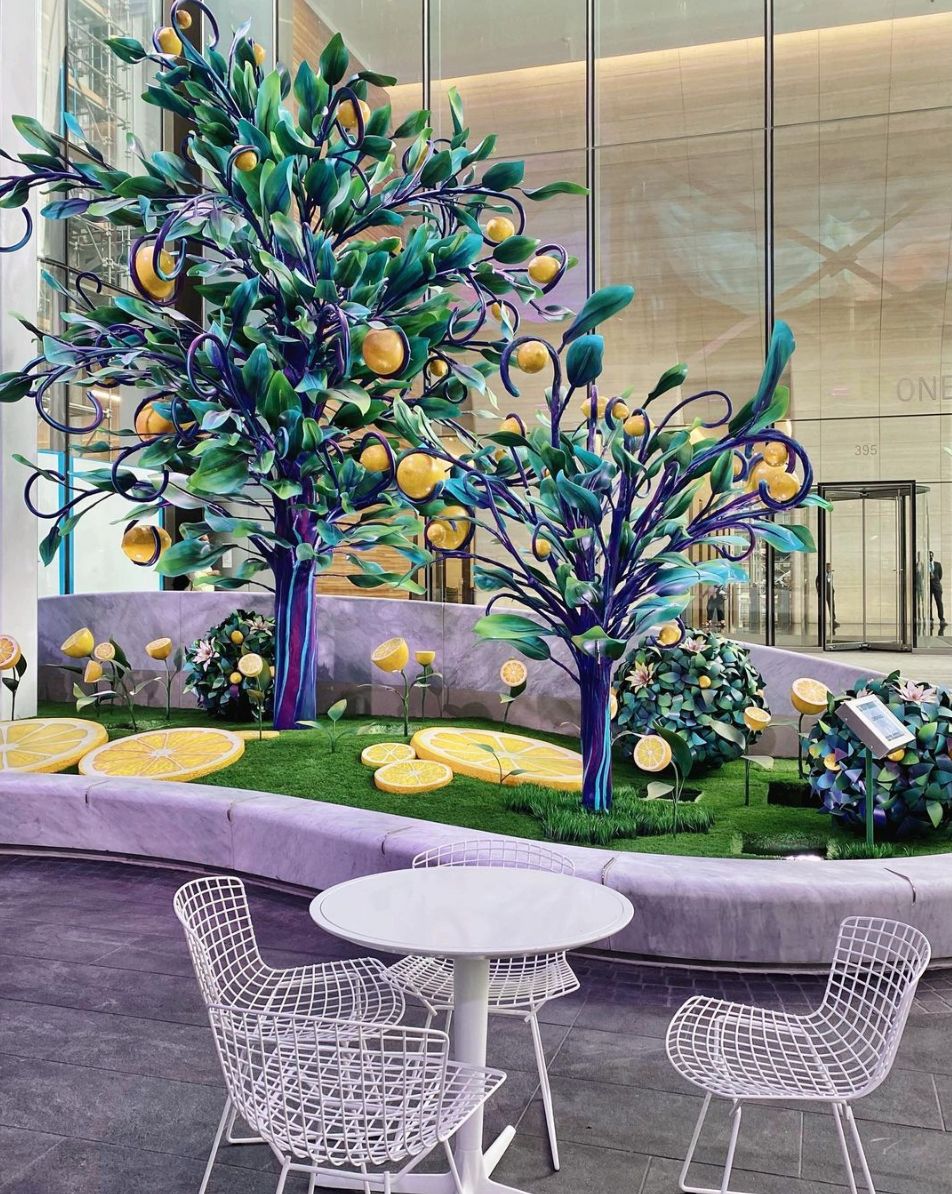 Photo: @helenital/Instagram
Developers have made previous attempts at dressing up scaffolding, like enlisting local artists to paint colorful murals, but Citrovia is perhaps the first interactive display in recent memory.
Source: Construction scaffolding reimagined as fantastical lemon grove in Midtown Manhattan