This has to be the best-smelling art installation ever…
Cartier's latest art installation has just landed in the UAE. The luxury brand is currently participating in a series of events celebrating art and luxury in the capital with an exhibition called Flânerie Colbert Abu Dhabi at the Louvre.
As the renowned brand is a member of Comite Colbert, it's only fitting that Cartier would premiere a new innovative synergy of fashion, beauty and art at Louvre Abu Dhabi. Cartier UAE and India's Managing Director, Sophie Doireau, expresses that "building cultural bridges is at the core of Cartier's values, which is why participating in this series of events is close to our hearts."
"The showcase at Louvre Abu Dhabi, as well as our dedicated local events, highlight the timelessness of Cartier's creations, while also shedding light on the Maison's ever-evolving spirit of innovation," says Doireau.
The exhibition will feature pieces from the maison's collection, including an Art Deco style diamond tirara from 1914, a gold and rose-cut diamond mystery clock from the 1920s, as well as a panther vanity case from 1928 in black enamel, emeralds and rubies. Intricate and delicate pieces such as these, dating back to more than 50 years ago, aren't the only aspects of the display that will entice attendees.
The exhibit will also hold Cartier's olfactory art installation, USO – also known as Unidentified Scented Object – The Perfumed Cloud -, which was imagined by the brand's in-house perfumer, Mathilde Laurent, and made in collaboration with Transsolar Klima Engineering.
This installation is described as an 'immersive sensory journey', during which visitors are invited to enter the transparent glass cube located in the outdoor section of the museum. Once climbing the spiral staircase in the glass cube, visitors will find themselves amongst floating clouds where the perfume can be smelled.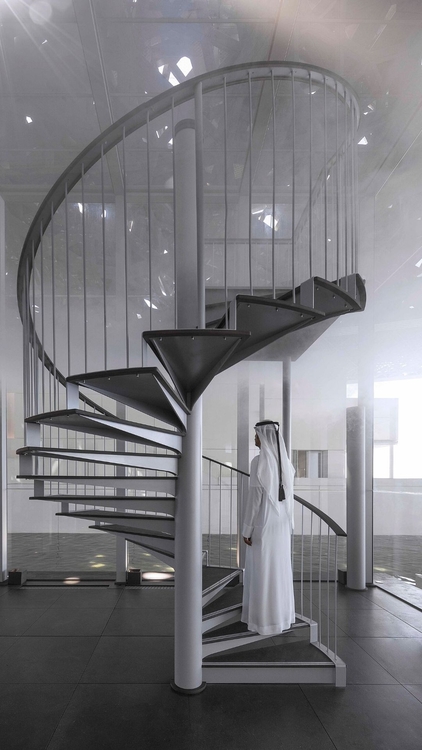 Immerse yourself in this magical experience created by Cartier.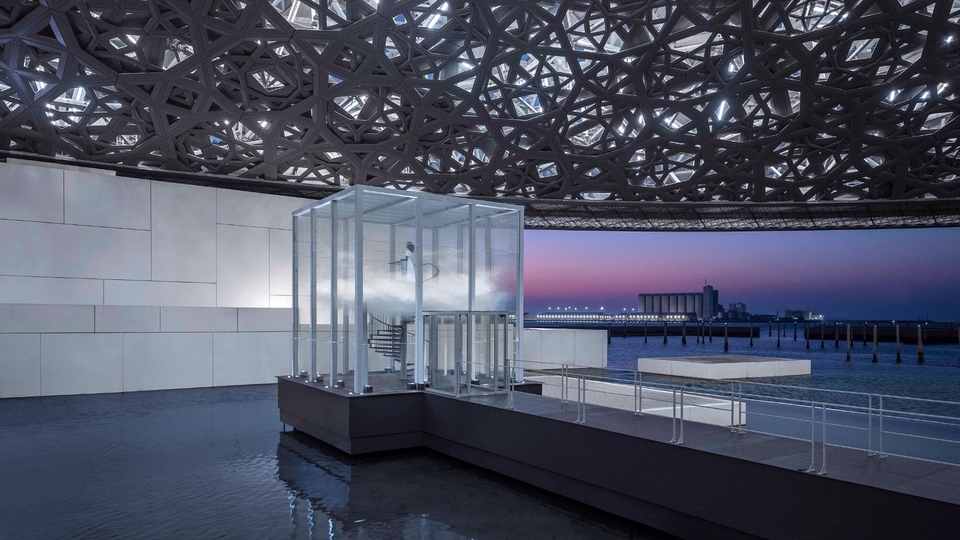 The exhibition is open till 18 February 2020.
Source: Cartier Has Created A Perfumed Cloud At Louvre Abu Dhabi | Harper's BAZAAR Arabia