Everyone loves to receive a gift; it triggers an emotional response, it makes you feel appreciated and, more often than not, makes you smile. It might be a gift or something useful to have – be it a pen, a notebook, or a water bottle. Because of this, many businesses choose to giveaway personalised gifts or promotional merchandise to help promote their brand, using the recall power of branded products rather than business cards or flyers that are easy to lose and often quickly thrown away. Promotional products work to enforce positive responses, create brand perception and brand impressions towards your company in the minds of your clients, customers or business associates.
Promotional merchandise can be anything from a pen, a t-shirt, a backpack or even the bag that it comes in. While it may be obvious to put your logo and contact information onto a piece of merchandise, it is important to think about the psychology of marketing and how your merchandise is perceived and used by the recipient. A plain pen with your phone number on it will be used occasionally when grabbed out of the pen pot, but if you want to create a lasting positive response and impression of your company in the mind of your customers, it is important to consider how your merchandise will be used by the person receiving it. Using the psychology of marketing to create a positive brand impression of your business is vitally important, being proven time and again to improve not only awareness of your company but also creating a positive response to it in the minds of your clients, even if that is on a subconscious level.
What makes a successful piece of promotional merchandise?
Successful promotional products work by appealing to all five senses and either being enjoyable to use or solving a daily problem. An uninteresting or unenjoyable piece of merchandise is going to be shoved to the back of the cupboard, but a brightly coloured or otherwise pleasing product is going to be the one picked up and used time and again. The user may not consciously be aware of choosing to use this merchandise and the brand impact of your logo, but promotional products work through repeated use creating a positive subconscious impression of your company. Those repetitive brand impressions lead to positive recognition when they see it elsewhere in their day to day lives – brand recall.
You may yourself have recognised a company's logo or name from a pen that you have used, or a stress ball that you picked up for free at a corporate event – you didn't consciously choose to remember the company, but the memory of the product has become tied to the company that it is promoting. That is the power of branded products.
Psychology of marketing: a red mug
Colour plays an interesting part in how you perceive a product. A 2014 study of the psychology of marketing for BioMed Central showed that drinking coffee from different coloured mugs changed the way the coffee tasted, with stronger colours making the coffee taste stronger or sweeter compared to transparent mugs. Other studies showed that red mugs also improve the perceived warmth of the coffee compared to cooler colours such as blue or white.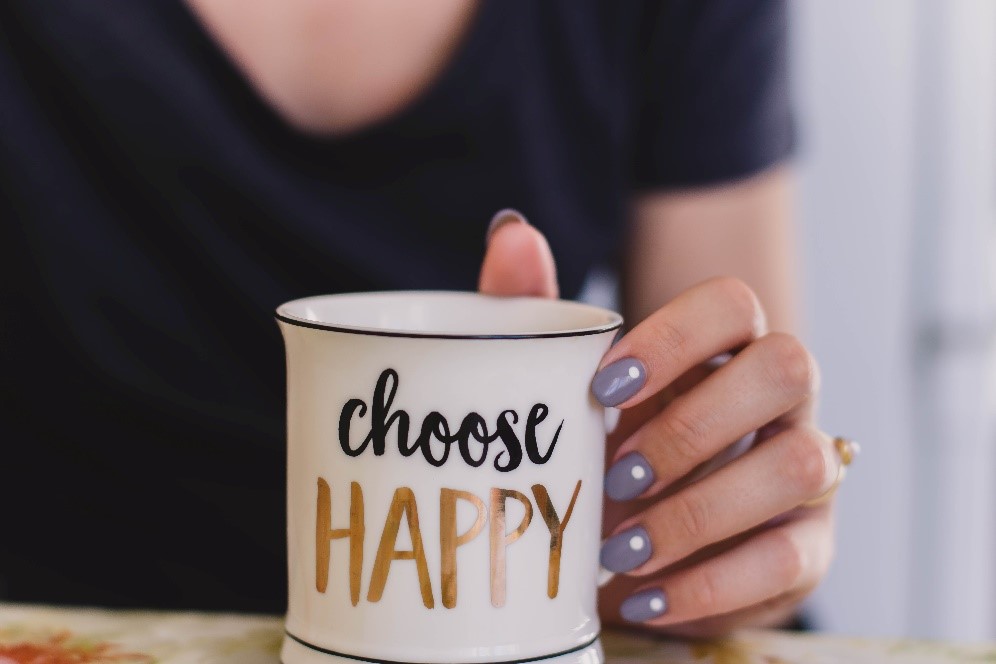 Think about your favourite mug and why you choose it over others in the cupboard; the colour, the feel of it in your hand and the images on the mug may not only appeal to you aesthetically, it could also play a role in how much you enjoy the beverage you are drinking. Using a branded mug as a piece of merchandise for your company therefore subconsciously creates positive responses and connotations with the warmth or taste of a good cup of coffee for the recipient, with repetitive positive impressions of your brand associated with using the mug.
The way a mug or cup feels in your hands is an important factor to consider. The warmth of the beverage is a pleasant feeling, especially on cold days, but also the way the mug sits in your hand. Suzie Munday, Director at Hambleside Merchandise based just outside Portsmouth in Hampshire,  explains "The branded mug has remained a top 5 favourite choice for corporate merchandise for the duration of my 15 years in the industry, it's a tried and tested. The range of different mugs, cups and glasses available vary in sizes, shapes, colours and types of handles so our clients can make sure that the mugs their clients receive perfectly encapsulate the desired brand image. We work with clients to help them be creative with how they brand the mug so it adds to the design and perceived value rather than just looking like an add-on print to ensure long term retention by the recipient."
How merchandise appeals to the five senses
When making a choice about what kind of merchandise you use to promote your company, it is important that you keep the psychology of marketing in mind about how the subconscious perception of your company will play into how a piece of merchandise looks, sounds, tastes, smells and feels.
A shirt or other piece of wearable merchandise needs to be comfortable to wear and something that a customer will want to keep and continue to wear casually. Even pens need to be comfortable to hold and durable enough to withstand prolonged usage; a pen that breaks after two uses will be quickly thrown away without the chance for any repetitive brand impressions. The sound of the pen click varies widely and is directly associated with the perceived quality of the pen, and of course the brand printed on it.
In terms of visuals, having strong colours and simple, recognisable branding keeps your brand uncluttered and easy to recognise. You don't necessarily need to have a logo, with many companies aiming to associate specific items, mascot, images or colours with their brand. Banks such as Lloyds TSB and Nationwide have specific shades of green and blue that have become synonymous with their brand, alongside their logos and mascots, while Starbucks has their simple green coloured siren mascot that is easily identifiable and associated with the taste and convenience of their coffee.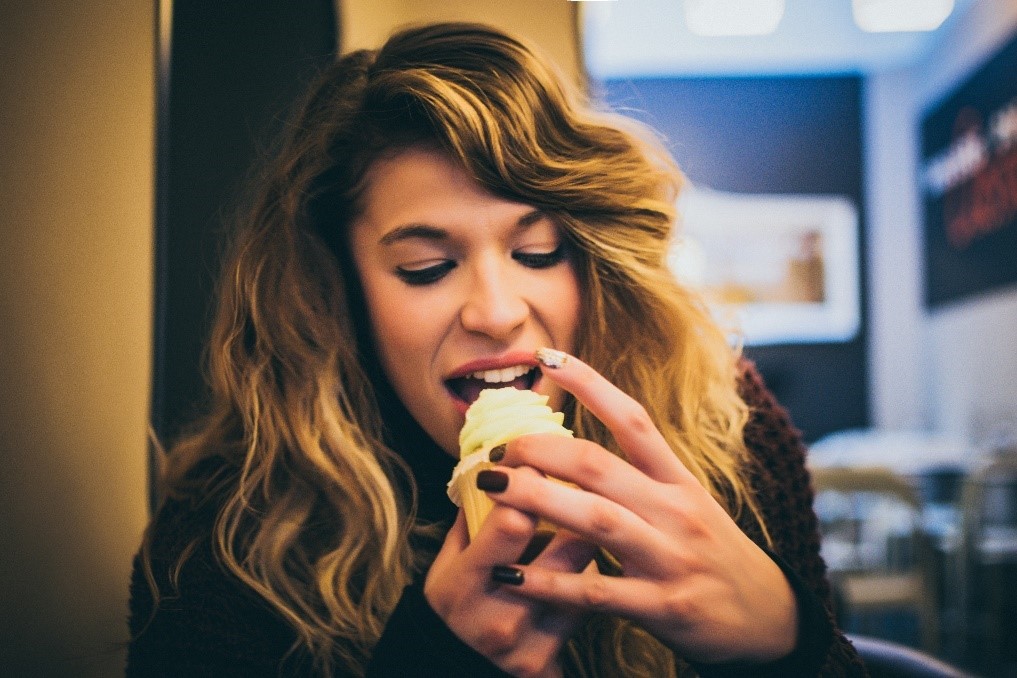 Appealing to smell and taste can be trickier. If you are buying branded sweets or branded chocolate make sure you request a sample and taste test it. That taste will have a subconscious brand message so you want it to be a good one. Through associated printed products such as mugs, lunchboxes, glasses and even aprons, the taste and sensation of the food or drink consumed can itself be associated with your brand. Equally a car air freshener scent that says something about your brand, your brand tone and evokes a feeling in the recipient can be very powerful, especially if it delivers that subconscious message every time the recipient gets in their car.
Putting a logo onto a piece of merchandise is a strong way of introducing your brand into the homes and minds of your clients. However, choosing the right type of merchandise to represent your company and what colours, shapes, and other sensory associations you choose can greatly benefit the way that your brand is perceived. Make it part of your brand guidelines; include a branded promotional products section to clearly define your key goals with objectives relating to sensory responses. Branded promotional merchandise should act as a successful brand ambassador for you, always reminding your target audience that you are there.