Today, Chilean food tech company NotCo is selling plant-based milk made with pineapple and cabbage juices, plant-based burgers that contain bamboo fibers, and a new chicken product formulated with corn flour and strawberry extract.
But in the future, said co-founder and chief technology officer Karim Pichara, NotCo could be selling food that tastes like falling in love or the carefree experience of childhood. Pichara, a creator of the company's powerful Giuseppe AI technology that finds ingredient and function matches between traditional animal-derived products and items in the plant kingdom, said new patents are bringing new capabilities to the system.
Giuseppe can also make sense of words written in English — a capability known as natural language processing — meaning that the system can be taught to understand how people describe falling in love, Pichara said.
"After understanding the meaning of falling in love, he would be able to understand, around the flavor jargon, what are the words that would better connect with that feeling," he said, referring to the system using male pronouns. "And later, what are the molecules that are better related to those descriptions — so Giuseppe can come up with a flavor formula for that, that brings you those memories."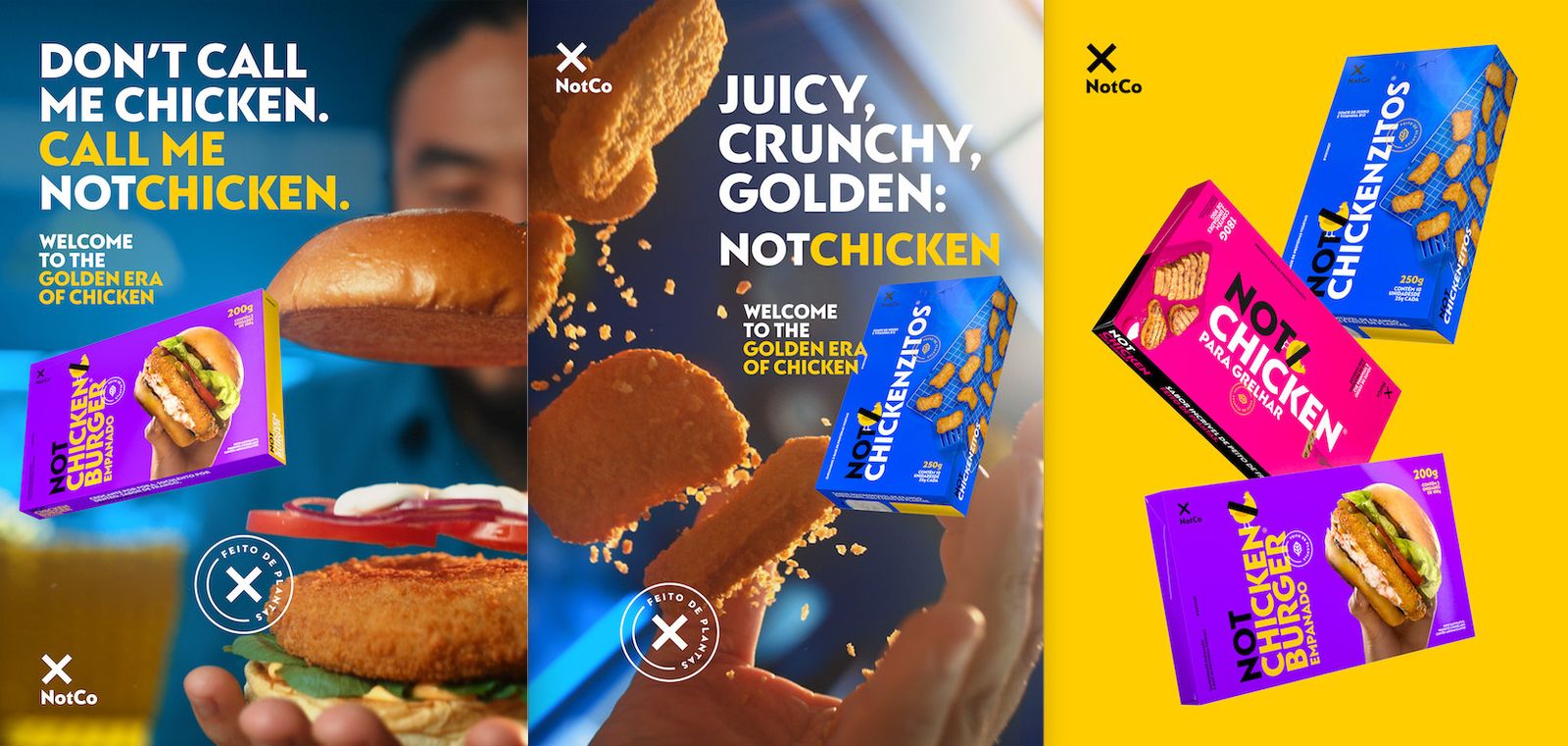 Pichara stressed that this is not something NotCo can do now, but it's on the horizon. With the company's patents and constant improvements and refinements to Giuseppe and its R&D capabilities, NotCo is becoming able to rapidly redesign any animal-derived product quickly and efficiently. And eventually, NotCo hopes to create plant-based products that are unlike any made with animal-derived ingredients, using technology to make unique items and flavors.
The company just added three new patents to the eight it already had around its AI system. Two of the patents are for ways for Giuseppe to pull new knowledge out of food data in relation to scent, Pichara said. The third translates that information into something more easily understood by flavor houses and directly connects NotCo to those companies, he said.
Adding a scent dimension to product formulations is important. After all, scent plays a large role in taste, and has been relied upon by some companies to supply the entire sensation of flavor. Scents can attract a consumer to a product — or make them want to try something else, Pichara said. And through the product manufacturing process, natural scents are often lost, he said.
Pichara said the importance of scent isn't just for products like meat analogs that are associated with definitive smells. It's also important to some of the products NotCo makes that don't necessarily have distinctive smells, like NotMilk and its Latin American NotMayo, he said.
With this new data, Pichara said, NotCo was able to more quickly design, prototype and get to market its NotChicken product, which launched last year in Brazil, Mexico, Argentina and Chile. And Giuseppe makes things much faster from an R&D standpoint, Pichara said. The system quickly recommends what would work best from a texture, flavor and scent perspective, he said. And Giuseppe can also help NotCo's product formulators see availability of the ingredients it is recommending, helping to figure out how to make a product that is scalable.
"If you don't have these capabilities, then you leave some of the [design] stages up to the trial-and-error, old-fashioned way of making things," Pichara said. "…So with this system, that part of product creation is way faster."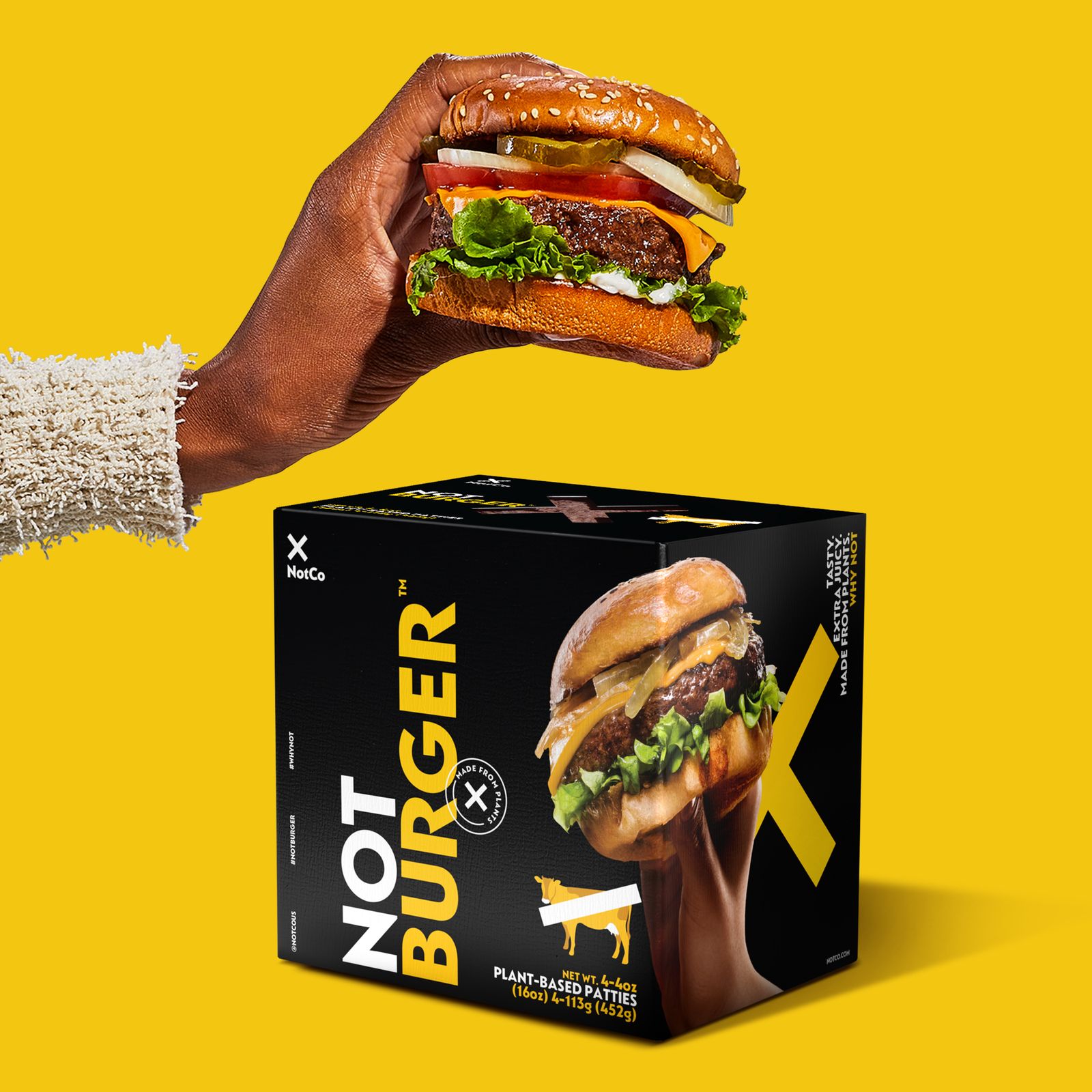 NotCo, which has a lifetime fundraising of total $363 million and has unicorn status with a valuation of more than $1 billion, has been active with its R&D and in forging new agreements. The data collected under these new patents will be used to make products under NotCo's joint venture with Kraft Heinz, which was announced in February. Pichara said the first products should be available later this year.
"We execute and deliver very fast on every aspect. It's what we are," he said.
Pichara said the company has always had a core philosophy: It doesn't have preconceived notions of what the ingredients in a product should be. Instead, he said, the company designs everything from scratch, listening only to the data in determining how to formulate. By doing things this way, he said, NotCo's suggestions have surprised many long-time product formulators with decades of experience using thousands of flavors. But the AI system has worked well for product design, Pichara said, and these product formulators quickly see how data makes a difference.
"They struggle to find a solution that they know is kind of close to what they already have," he said, giving an example of how others have traditionally done this kind of work. "You can spend weeks and months and fine tune that, and come up with a final result. But with our technology, they can solve that in a matter of few days."
Source: What does falling in love taste like? NotCo is using AI to figure it out.