Van Abbemuseum. Photo: Boudewijn Bollmann.
The additions are aimed at those with visual and auditory impairments, and anyone else interested in experiencing art differently.
Multi-sensory tools such as braille, soundscapes, and tactile artworks have been added to a collection display at the Van Abbemuseum in Eindhoven. Ambient fragrances will be used in certain galleries, and some works will be accompanied by interpretive scents.
Delinking and Relinking will feature 120 artworks installed over all five floors of the museum's collection wing when it opens on 18 September.
The effort to reach people with disabilities is part of a broader push to create a more inclusive and participatory museum.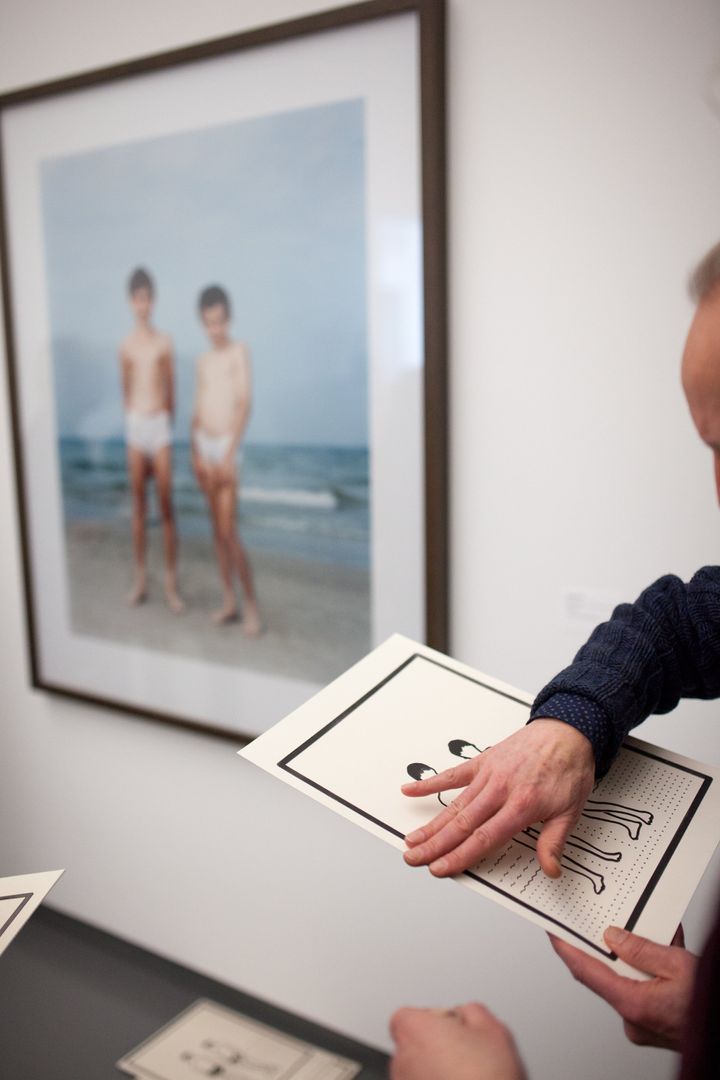 Tactile drawing based on Rineke Dijkstra's Kolobrzeg, Polen, 27 juli (2019) at the Van Abbemuseum Eindhoven. Photo Marcel de Buck.
'It is no longer only the owners, curators and gatekeepers of the museum that own a museum's narratives,' said Charles Esche, director of the Van Abbemuseum, in a statement.
'In the participative society of the 21st century, people from different backgrounds and experiences demand the right to be heard,' he said.
As well as encouraging people to experience art differently, the display also attempts to include art from different kinds of artists.
The first chapter presents Europe's Modernist giants as part of a global milieu. Spain's Pablo Picasso, for instance, is shown in dialogue with Cuba's Wilfredo Lam, whom he met in Paris. Other artists in this chapter include Marc Chagall, Joan Miró, El Lissitzky, Alicia Penalba, and Ossip Zadkine.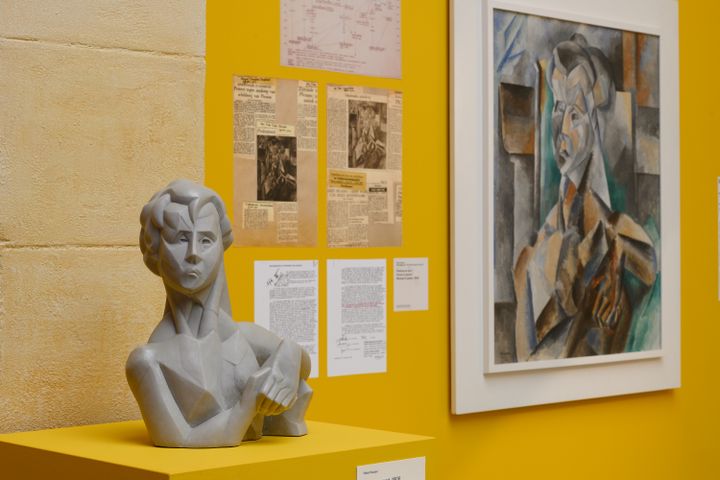 3D model audiences are encouraged to touch based on Pablo Picasso's Femme en Vert (2019) at the Van Abbemuseum Eindhoven. Photo Peter Cox.
Chapter two covers the post-war efforts of renegades and utopians such as Frans van Kingeren, who designed a housing project with its own school, shop, library and café — none of which had internal walls. A video installation by Wendelien van Oldenborgh shows the history of the building. Despite hopes that the open plan spaces would lead to a more conscious, communal existence, internal walls were ultimately installed.
The third and final chapter displays art made since 1990 that deals with themes such as race, gender, sexuality, and climate change.
Works by artists such as Croatian photographer Sanja Iveković, Gülsün Karamustafa, Marlene Dumas, and Iris Kensmil are complemented by new acquisitions such as the video Dit Learn by Laure Prouvost, the film Toxic by Pauline Boudry / Renate Lorenz, and a tapestry entitled The Captive: Here's A Heart For Every Fate by Mercedes Azpilicueta.
Delinking and Relinking will remain on display until mid-2024. —[O]
Source: Van Abbemuseum Introduces 'Tactile Drawings' and 'Scent Interpretations' | Ocula