"You know that scene where Mary is washing Jesus's feet with an alabaster jar of nard?" David Moltz said recently. "It's such a spiritual moment in the history of civilization — what would it smell like?"
Nard, or spikenard, a lesser-known essential oil than lavender, bergamot or jasmine, is best known from its biblical reference as the fragrant oil Mary Magdalen used to anoint Jesus's feet.
Mr. Moltz, a founder of the fragrance label D.S. & Durga, imagined it would smell very valerian-esque, like patchouli mixed with feet.
So he bottled it up and named it Jesus' Feet, one of the 12 fragrances featured in "Religious Vegetables," Mr. Moltz's art-meets-scent exhibition that opened last week
. 
On display through July 2 at 
Olfactory Art Keller
, a tiny Chinatown gallery next door to a seafood market that was formerly a barbershop, each one-of-a-kind fragrance, along with a corresponding piece of art created by Mr. Moltz, is for sale.
Jesus' Feet, which costs $1,500, was the first to sell. Imperial Eaglesnake Toadstool and Cloud City Ticket are priced at $2,000 each because of various rare oud oils, which come from resin embedded in the wood of certain species of trees when they're fighting infection.
The Science of Smell:
Learn more about our often disregarded, and at times startling, superpower.
"I'm a collector of every fragrant thing I've ever been able to get my hands on," Mr. Moltz said of the rare and less commercial ingredients he has picked up over the years.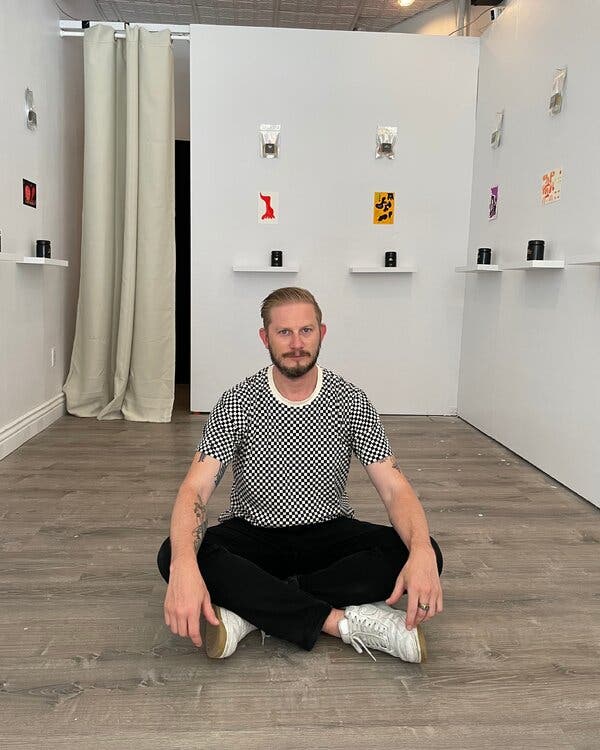 For example, No Shirt Temple contains mitti attar, an essential oil he bought on the side of the road in Kerala, India, after visiting an 11th-century temple, where, according to Mr. Moltz, the dress code requires men to go topless. Just un Beaver is made with vegan castoreum, or beaver testicles, which mostly come from Canada. Eating Ferns I Pass the Years in Peace, named in homage to a line from a Chinese poem by Han-Shan, has oils extracted from spinach.
It's less weird than it sounds.
Celia Pardo, 26, a preschool teacher in the Park Slope neighborhood of Brooklyn and a model, said that Eating Ferns I Pass the Years in Peace was grounding.
"My happy place is the farmers' market, and it smells like the best part of a farmers' market, the really delicious fresh greens and dirt, in a good way, like earth," Ms. Pardo said.
Jackson Carignan, 27, a band manager, compared the scent to a fresh salad.
"I'm the most attracted to the more vegetative fragrances," he said.
For Mr. Moltz, this is a chance to "let his freak flag fly" and experiment with fragrance not commercial enough to sell under the D.S. & Durga label, which he started with his wife, Kavi Moltz, in 2008.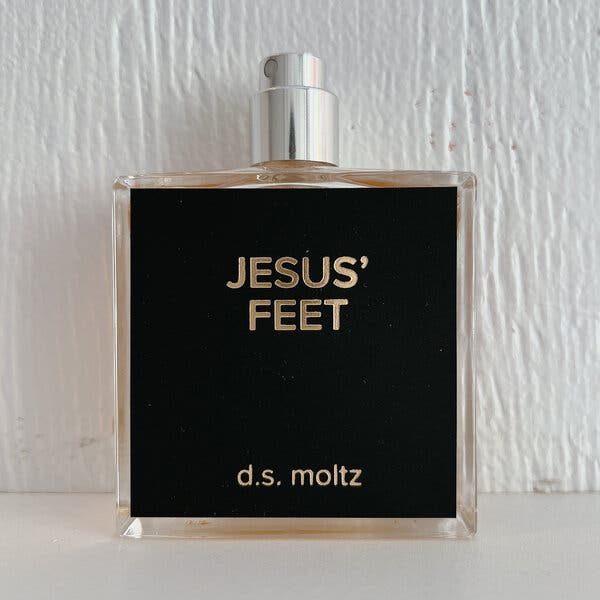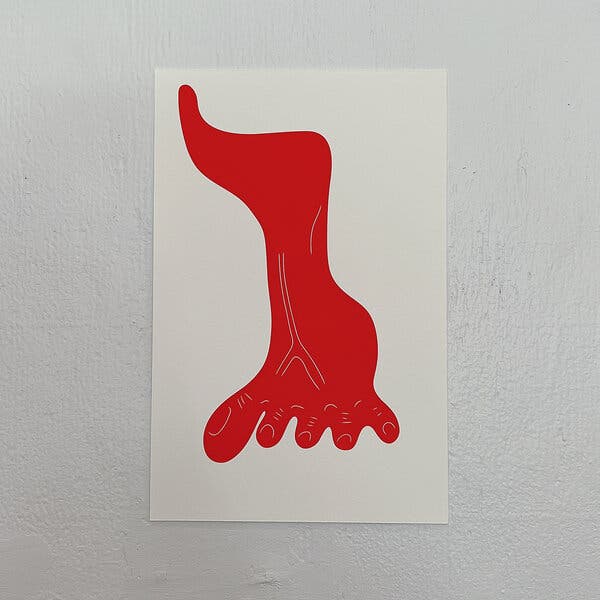 "Religious Vegetables" is an exercise in pushing boundaries in perfume, which despite its history of suggestion, sex and shock marketing, is largely bound by traditional pleasant scents like floral notes, vanilla and citrus. What was once considered niche is now mainstream. (Byredo, a pioneer in artisanal fragrance, was recently acquired by a Spanish beauty conglomerate for more than $1 billion.) And with increased demand comes creators who test the limits of interest, from price to approach to format.
A perfume made with vegan beaver testicles or one that mimics a wild onion bulb (Wearable Onion, which costs $900, is still available) may seem absurd but are prime for philosophical musings. It's not so different from art or fashion — mediums where unexpected or abstract paintings, mixed media installations or runway looks no one would ever wear in real life are the norm. Mr. Moltz's work is highly conceptual, like Thom Browne's
fashion show about "misfit toys"
with teddy bear top hats and a model dressed as a wooden soldier.
Maybe the difference is that fragrance is expected to be pleasing, something to perfume a person or a room, and other art mediums aren't. With fashion and art, you can look away from a gruesome image; an unpleasant smell could be untenable.
"I see fragrance as an art form and want to be shocked by it," said David Yuste, 49, an educator from Madrid. He bought Jesus' Feet without even smelling it first. "With such a background story and name, I did feel I had to get it," he said.
Mr. Yuste is not religious but seeks fragrance that is unusual and thought provoking, he said.
"I plan to immerse myself in it, to worship it as a piece of olfactive art itself and to keep it exposed as a reminder of a less ordinary passing of time," he added.
Source: Get a Whiff of This