This umbrella gives off a glow and scent to make you feel like you're still on holiday. Image: TUI/SWNS
If coming home to grey skies gives you the blues, a new high-tech umbrella might be able to cheer you up. Called the Holi-Brolly, the special-edition umbrella gives off a glow and scent to make you feel like you're still on holiday.
The umbrella was created after UK research found that three-quarters of holiday-makers admitted to experiencing some form of post-holiday blues upon arrival home. One in four said that leaving the sunshine behind was the hardest adjustment to make. To counteract this, the Holi-Brolly contains a light-therapy bulb that is designed to give you an uplifting glow every time you open it, and, of course, it will brighten things up when the weather isn't co-operating.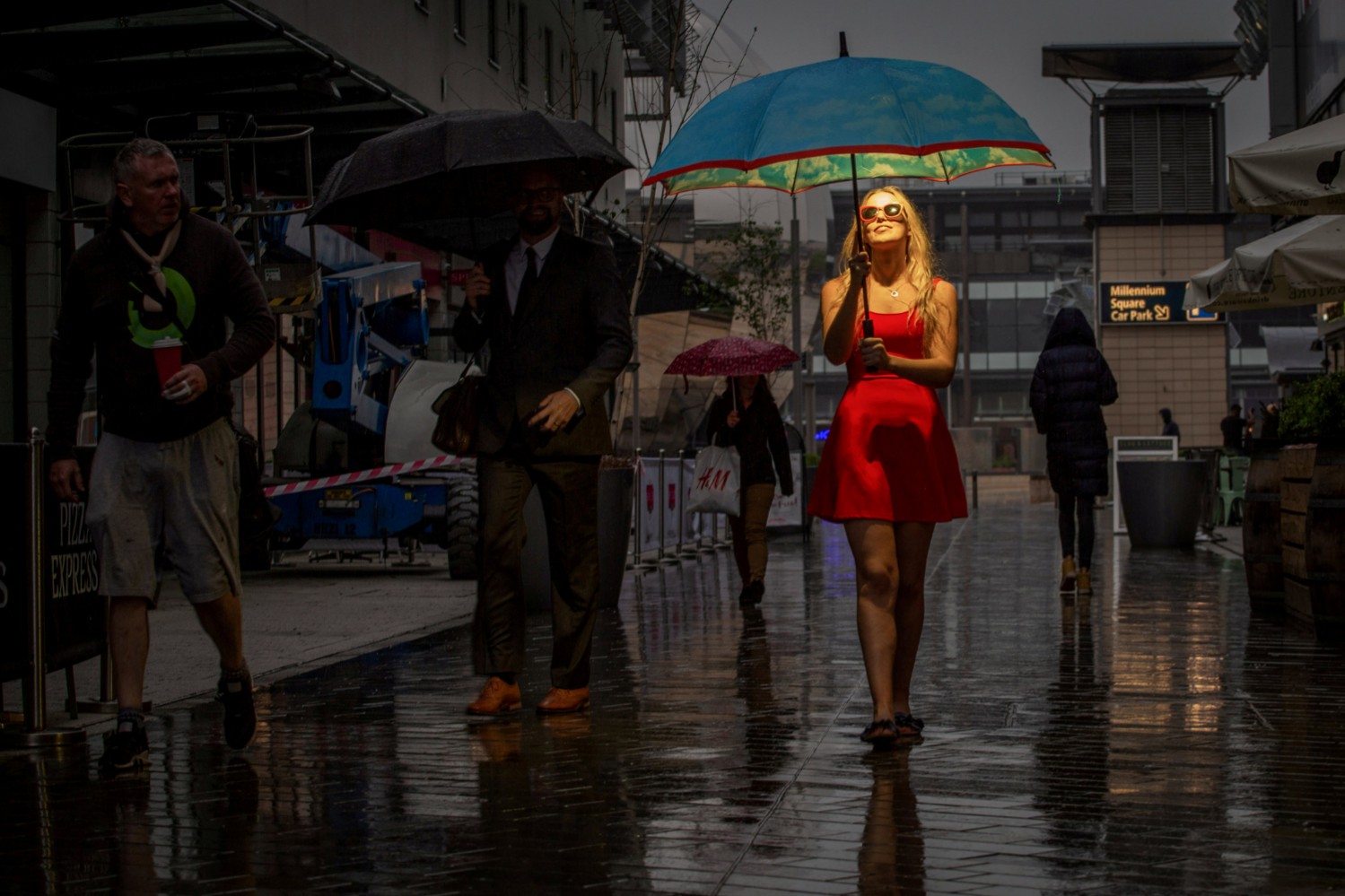 Opening the canopy also switches on micro-encapsulation technology that releases a mood-boosting scent called 'TUI Sensatori Balance.' The fragrance has notes of fresh citrus, white jasmine and delicate soft musk and it's scientifically designed to be memory-inducing and to help counteract dismal weather. It has also been customised to evoke feelings of contentment, and its scent is designed to last a lifetime within the canopy.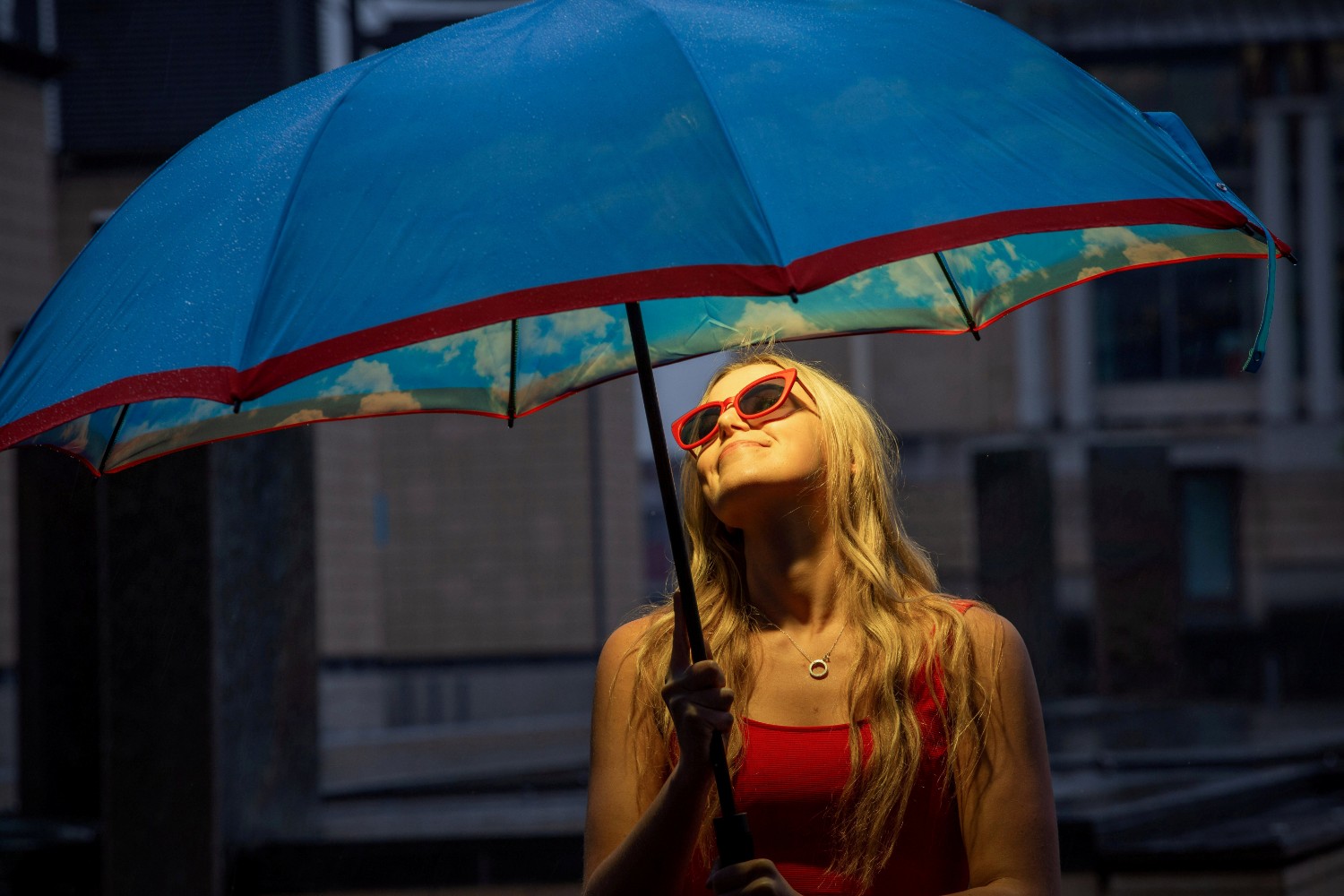 "The senses play a crucial part in storing and reliving holiday memories," says sensory fragrance expert, Dawn Goldworm, who developed the scent at the TUI Sensatori Resort in Negril, Jamaica. "Olfactory bulbs are part of our limbic system transmitting smell information from the nose to the brain, and directly connect to areas of the brain that process emotion and memory."
A limited number of 'Holi-Brollies' will be available to trial from TUI stores around the UK. For further information, see the TUI Facebook page here.