(PRINCETON, NJ) — The Arts Council of Princeton presents Art and Music: Touching Sound, a collaboration between the Princeton Artists Alliance and Mobius Percussion. The exhibition, featuring paintings, drawings, and sculpture, is inspired by Mobius' performance of paper melodies (my music box music) by Jason Treuting, a member of the acclaimed ensemble Sō Percussion. The show will be on display in the Arts Council of Princeton's Taplin Gallery from September 26-October 24.
In this collaborative project, co-curated by Donna Payton and Kathleen Preziosi, the artists have searched for their imagery through the original music. The musicians have the opportunity to see how visual artists interpret their work and likewise, the artists have the opportunity to visually record the influence of musical sounds.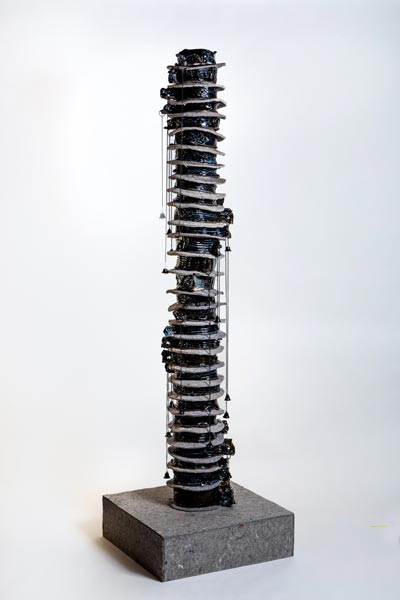 A recording of paper melodies will be playing in the gallery as visitors view the artwork. Standing before the art and listening to the musical score offers the viewer a richer sensory experience, enhancing the human link between listening and seeing.
Gallery hours are Monday through Friday, 1:30pm-4:30pm.
About the Princeton Artists Alliance In 1989, painter Charles McVicker felt isolated. He had heard tales of the Impressionist painters meeting in the cafes of Paris, and the Abstract Expressionists having heated discussions at the Cedar Tavern in Greenwich Village. But there was no such gath­ering place for the artists of Princeton. Hoping to change this situation, he asked four prominent local artists, Margaret Johnson, Marie Sturken, Jane Eccles, and Joanne Scott to meet for a brainstorming session. They all agreed that a working artists' group would be a vital addition to the Princeton community.
Each of these artists, who would go on to become the founding members of the Princeton Artists Alliance, started by making a list of fellow artists they admired. The lists were compared and compiled, and selected artists were asked if they'd be interested in joining such a group. The number 20 was thought to be manageable. And thus, in 1989, the Princeton Artists Alliance sprang into existence, with its first official meeting.
The new group included painters, sculptors, printmakers, and photographers, each having their own style and unique approach to the creation of art. What united them was the desire to enrich the Princeton community with talks, open studios, art demonstrations and exhibitions. As they started to meet more regularly – eventually monthly meetings were established. The artists also discovered that consistently discussing and critiquing each others' work often inspired them to push their own creative boundaries even more.
Over the years, the membership of Princeton Artists Alliance has naturally evolved. As members leave the group, new artists are added. But what never changes is the organi­zation's dedication to high quality art exhibits. Life-long friendships have been made in the Princeton Artists Alliance, and we look forward to continuing to encourage each other, and the entire Princeton community, to be inspired by art.
Today the PAA is re-formed with new members to bring new voices across multiple media into our community. They exhibit as a group and meet monthly in Princeton, NJ to share work, ideas, and inspirations.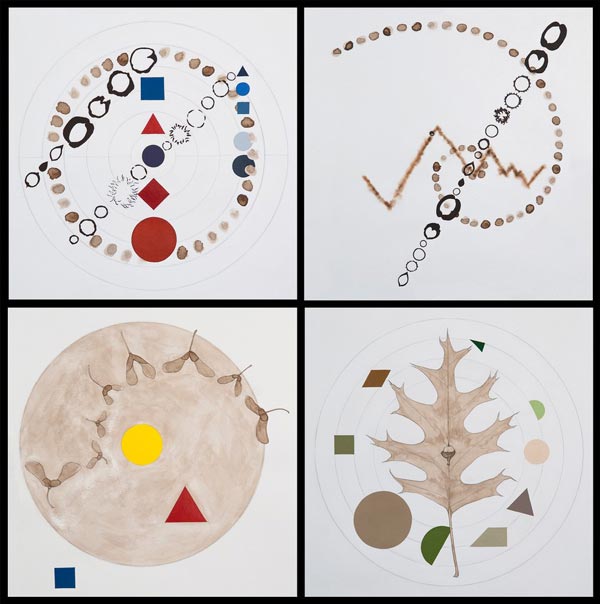 ---
Mobius Percussion is an ensemble of young musicians that bring a visual and theatrical edge to their performances. By working with a wide range of collaborators including videographers, dancers, fashion designers, thespians, and like-minded composers, they are breaking down the traditions of classical music performance in favor of an immersive concert experience. The Brooklyn-based quartet (comprised of David Degge, Mika Godbole, Yumi Tamashiro, and Frank Tyl) performs frequently throughout the tristate area at venues such as (le) Poisson Rouge, Baby's All Right, Shapeshifter Lounge, and the Princeton Sound Kitchen and have been guest artists on Vicky Chow's Contagious Sounds Series, Andrea Clearfield's Salon Series, The Firehouse New Music Series, and So Percussion's Brooklyn Bound.
---
The Arts Council of Princeton, founded in 1967, fulfills its mission of Building Community through the Arts by presenting a wide range of programs including community arts outreach, exhibitions, performances, free community cultural events, and studio-based classes and workshops in a wide range of media. Housed in the landmark Paul Robeson Center for the Arts, Arts Council of Princeton programs are designed to be high-quality, engaging, affordable and accessible for the diverse population of the greater Princeton region.
IMAGES: (TOP) "Touching Sound" by Richard Saunders (MIDDLE) "Full Image" by Donna Payton (BOTTOM) "Touching Sound" by Susan Hoenig
Source: The Arts Council of Princeton Presents "Art and Music: Touching Sound" –> read it at NewJerseyStage.com