Breathe In The Poo-quet! The toilets at chichi Mayfair hangout Sketch are smelling rosier than usual, thanks to a fragrant display of flowers.
As part of Mayfair in Bloom, Sketch has decked the halls (and bars, and library, and dining areas) with incandescent blooms and foliage.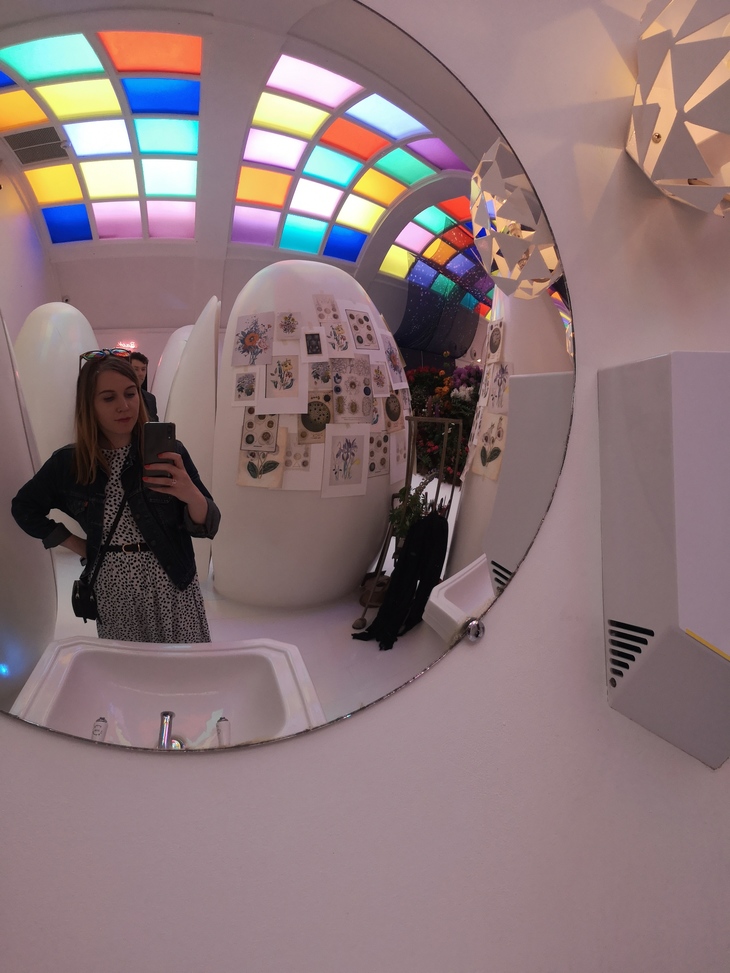 The most popular display is bound to be in the bustling nucleus of Instagrammers and influencers, AKA those weird egg-shaped toilet cubicles.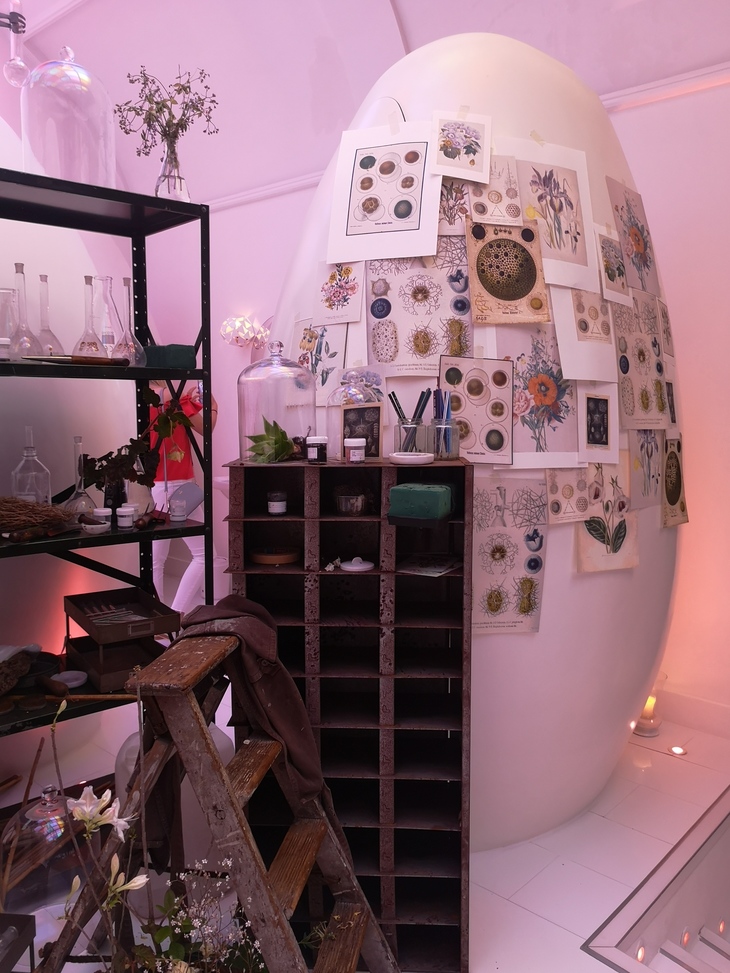 Carly Rogers pays homage to the futuristic visions of Jane Webb, a pioneering 19th century botanical painter and sci-fi writer (she wrote The Mummy).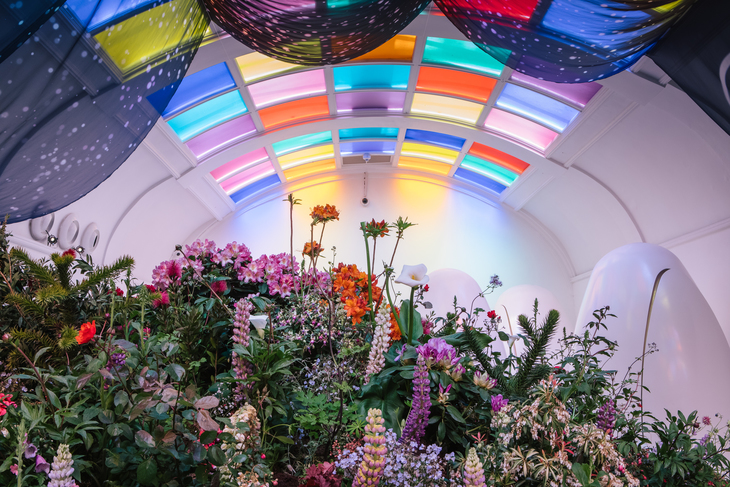 Meanwhile, Insley & Nash have printed a custom 'sky fabric' which hovers above the garden.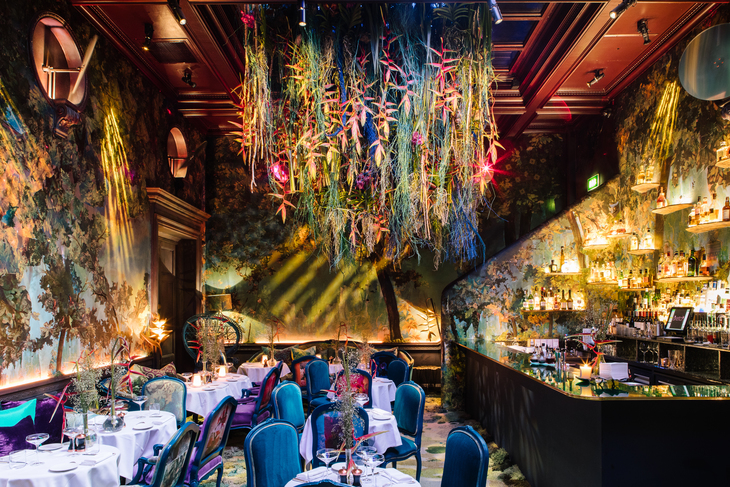 It's a pleasant oasis in which to relax and, well, do your business. Just be ready to open the cubicle door to a gaggle of snap-happy Instagrammers.
Sketch Presents the Mayfair Flower Show, until 27 May 2019. Visit the website for more details and to book drinks/a meal (if you can work out how to navigate it).
Last Updated 16 May 2019
Source: Smell The Poo-Quet! A Garden Has Appeared At Sketch's Famous Toilets Pods | Londonist