Urban Soap is a series of delightful multi-sensory soaps inspired by the urban fragments of Seoul. The soaps are multi-sensory objects with the intention to deliver urban fragments through sensibilities of sight, smell and touch.
Urban Soap is useful in the washroom, shower or kitchen. Made with a blend of essential oils, our soaps are effective tool for everyday needs.
Design Team: Seung Tae Oh, Meeso Kim, Won Joon Lee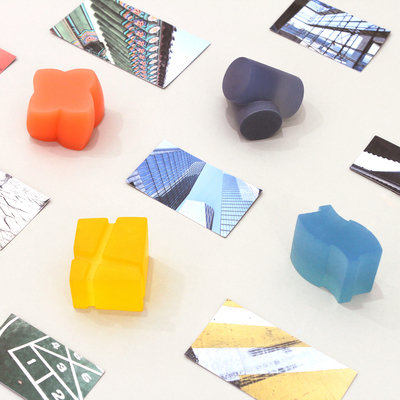 About
Urban Soap is a set of 4 sculptural soaps inspired by urban fragments of Seoul.
Urban Soap started with the idea of delivering regional stories, images and experiences through accessible medium.
Soap was the first choice of material because of its flexibility. Incorporating multiple sensibilities such as sight, smell and touch were the main aspects in the design process.
The shapes and colors come from both traditional and modern architectural elements of Seoul to show the dynamic scene of the city. The fragrances are curated and blended by the team to highlight the city's personality.
The Collection
Soap #01
The shape is inspired by a famous Seoul landmark, the Royal Palace. The slanted shape and transparency of the soap represent the uneven stone pavements from the main hall and how they reflected sunlight.
Soap #02
Soap #02's inspiration comes from different architectural structures of the city. #02 is composed of two soap bases – transparent and opaque. The different components help accentuate the complexity and construction of city's structures.
Soap #03
The shape was inspired by the painted patterns of the Royal Palace. The blend of opaque and transparent soap bases highlight the vivid colors of the decoration and the softness of the floral shape.
Soap #04
The shape features symmetry and continuity of roof tiles of the Royal Palace and its construction. The color and clarity of the soap is inspired by the glaring and reflection of the glass buildings and how light traveled through them.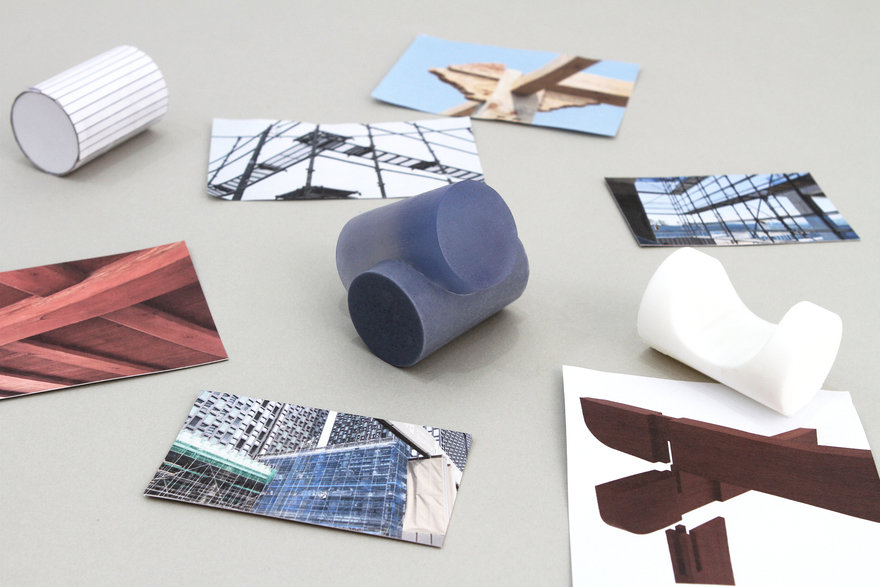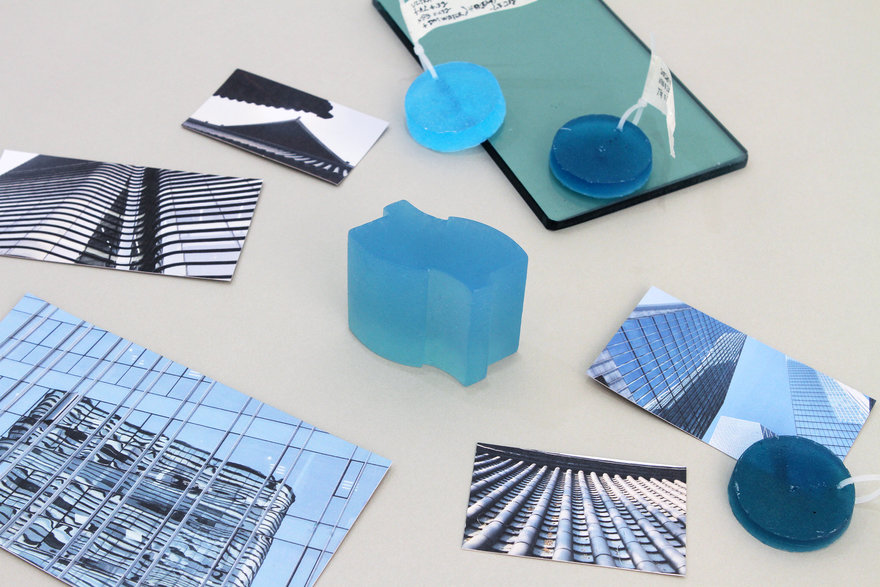 Design Process
The essence of design was to create a product that spoke the city's image itself. All four soaps are inspired by Seoul's distinctive combination of traditional and modern buildings. The shape and colors come from both elements of the region.
Who Are We?
We are team of three, each with a degree in lighting, fashion and product design. The studio aims to visualize regional characteristics into products, interactions, and experiences by combining our creative experiences.We got together last December with the purpose of starting a project called "The City Projects" where we would create objects, interactions and experiences inspired by different regions we were/are based at.
Urban Soap is currently live on Kickstarter: www.kickstarter.com/projects/1776943553/urban-soap-fragments-of-seoul
Source: Simple Yet Beautiful Geometric Soaps Inspired by Urban Fragments of Seoul – Core77