Rémy Cointreau Global Travel Retail has partnered with DFS Group and Changi Airport Group to unveil a "new generation" Louis XIII pop-up boutique, at the airport's Terminal 3 Departure Hall.
Inspired by the Louis XIII boutiques in China and the UK, the 45sqm pop-up is a "first-of-its-kind", aiming to take guests on a multi-sensorial journey.
Running from 2 September to 13 November, the activation's centrepiece features the Louis XIII Century Wheel, an interactive circle of light that brings the century-long ageing process of the cognac to life, in a spectrum of "cognac shades".
Visitors are also invited to discover the processes that deliver the Louis XII cognac in the artefact library and brand history wall.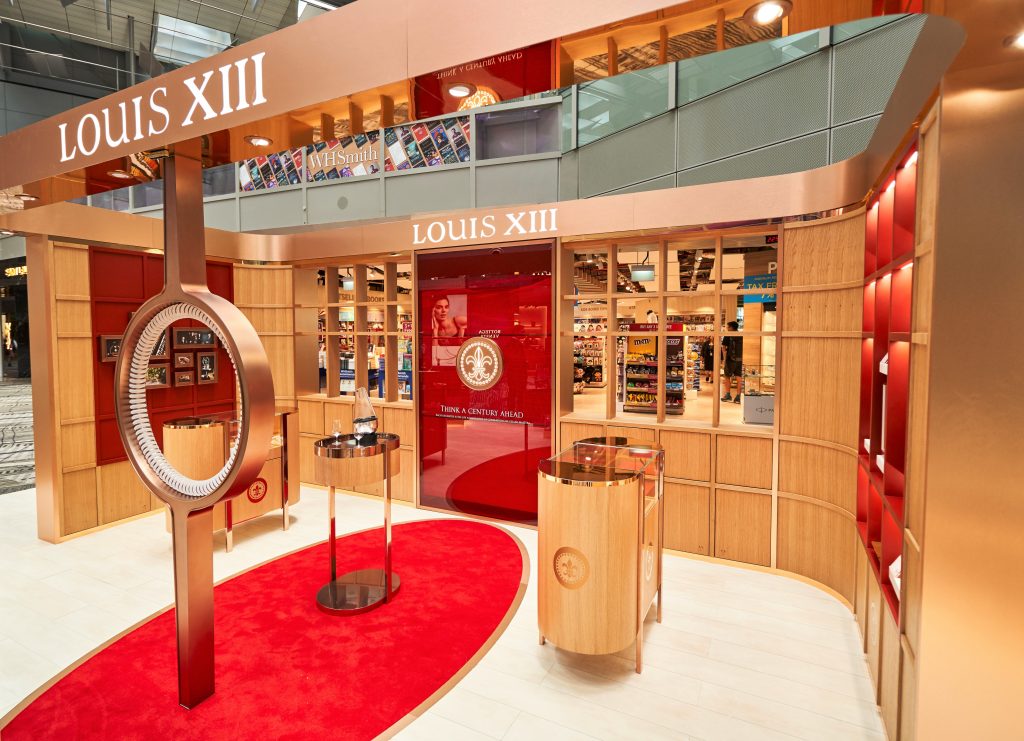 Changi-first Tour of the Tierçons
In celebration of the boutique's launch, the brand will showcase one of its tierçons outside of Cognac for the first time.
The age-old tierçons play a critical role in the aromatic development of Louis XIII cognac and have been described as an "invaluable part of the heritage of the House".
Handmade from wide-grained Limousin oak and passed down from one generation to the next, each tierçon undergoes careful restoration through the years by using the old staves of another.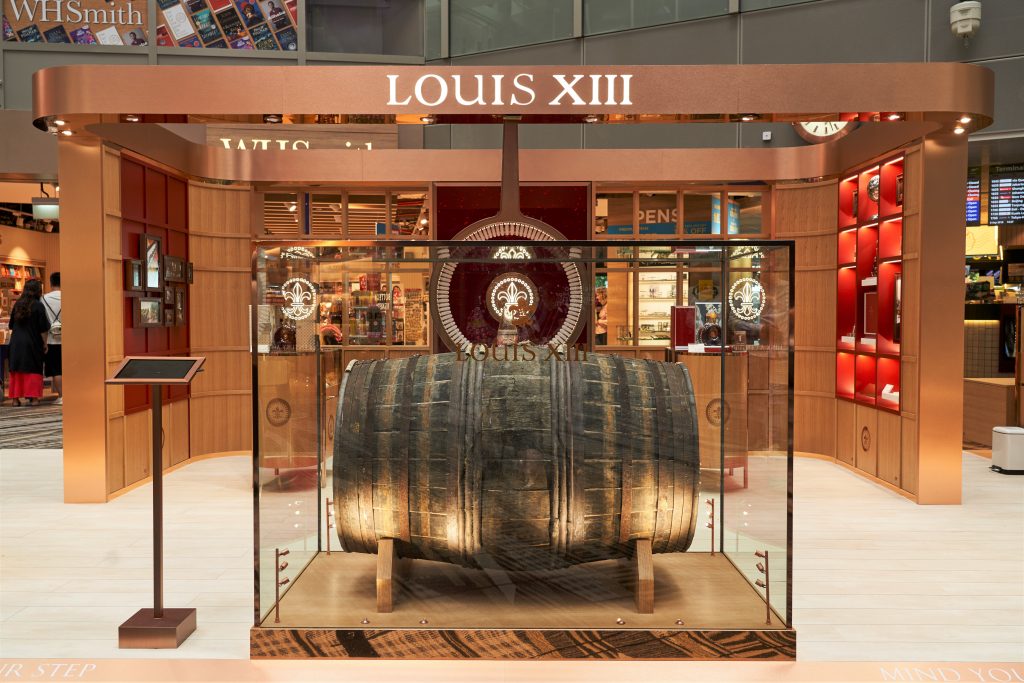 Travelling all the way from Cognac, the ancient heirloom will debut at the Louis XIII pop-up boutique in Changi Airport before touring the world, to be displayed in the Louis XIII boutiques.
Visitors to the pop-up will also be treated to an introduction to an aged eaux-de-vie through "Le Cloud", a design technology by Cambridge Massachusetts-based Sensory Cloud that produces a cloud of cognac droplets, providing a visual and olfactory experience.
Celebrating a "shared vision"
Louis XIII Global Executive Director Ludovic du Plessis said: "Louis XIII cognac is an icon of French art de vivre and lifetsyle. We are proud to set this pioneering milestone with our new Louis XIII pop-up concept. Located in Singapore, this pop-up will showcase the LOUIS XIII experience of time and will enhance our commitment for craftsmanship, savoir‐faire and incomparable service."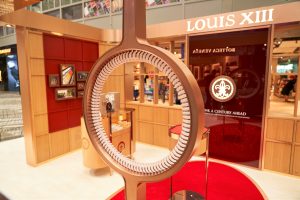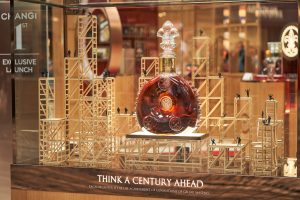 Group Senior Vice President of Airside Concessions, Changi Airport Group, Teo Chew Hoon added: "Changi Airport is pleased to showcase the travel retail debut of the Louis XIII pop-up boutique together with Rémy Cointreau Global Travel Retail and DFS Group. Travellers will have the opportunity to engage in a multi-sensorial travel retail experience with the aged cognac eaux-de-vie available only at Changi Airport and gain insights on how this cognac is produced."
DFS Group Senior Vice President, Spirits, Wine, Tobacco, Food and Gifts, Brooke Supernaw, commented: "We are honoured to partner with Louis XIII in unveiling this exclusive pop-up for travellers at Changi Airport. This multi-dimensional concept is a celebration of our shared vision with Rémy Cointreau Global Travel Retail to push the boundaries of travel retail, and ignite the senses of our travelling customers."
Source: Rémy Cointreau reveals Louis XIII cognac pop-up at Changi Airport