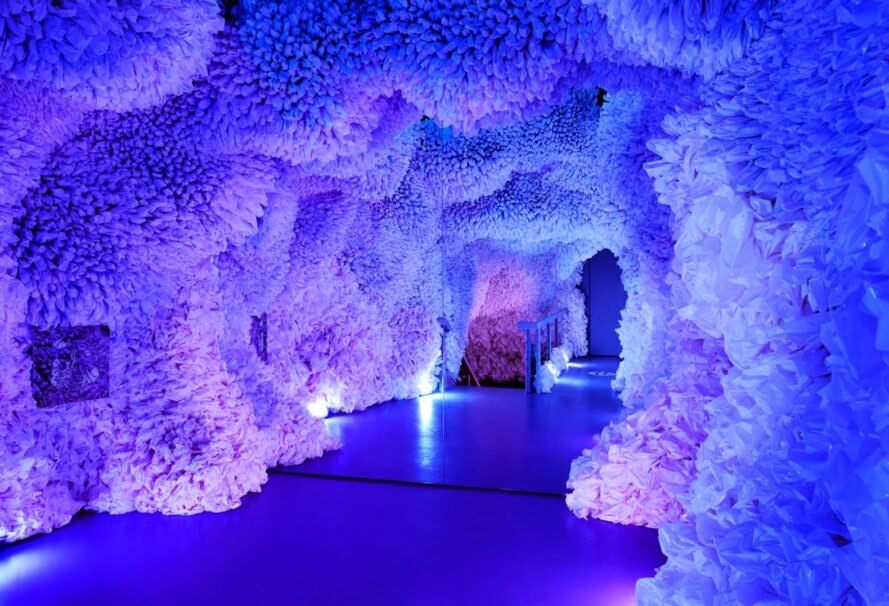 Founded and designed by experiential artist Valentino Vettori, Arcadia Earth is billed as the "first immersive augmented reality journey through Planet Earth." The art installation was created in collaboration with 12 leading environmental artists, including Samuelle Green, Tamara Kotianovsky, Etty Yaniv, Cindy Pease Roe, Poramit Thantapalit, Jesse Harrod, Justin Bolognino/META, Katie Donahue, Katharina Hoerath, Charlotte Becket and Emmy Mikelson. The project has been presented in association with its educational and charity partner, Oceanic Global, which will receive part of the proceeds from ticket sales.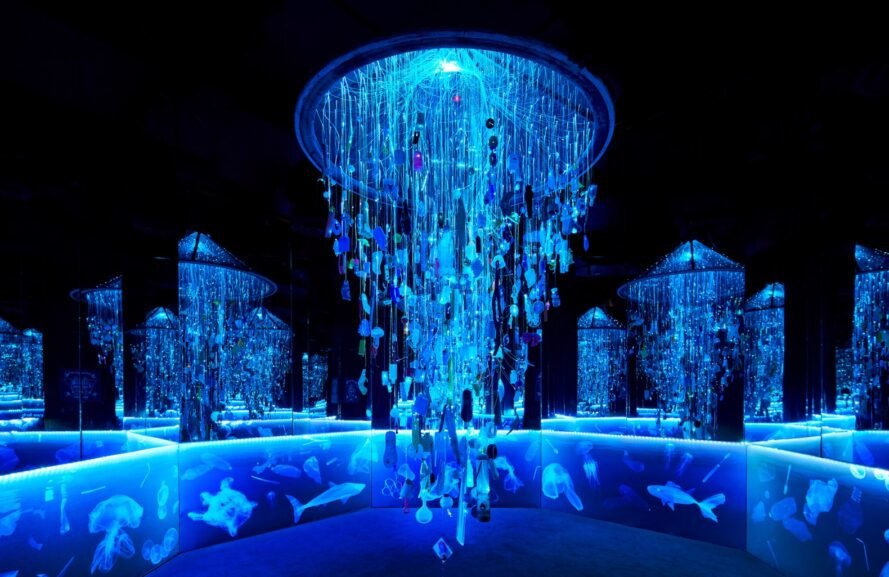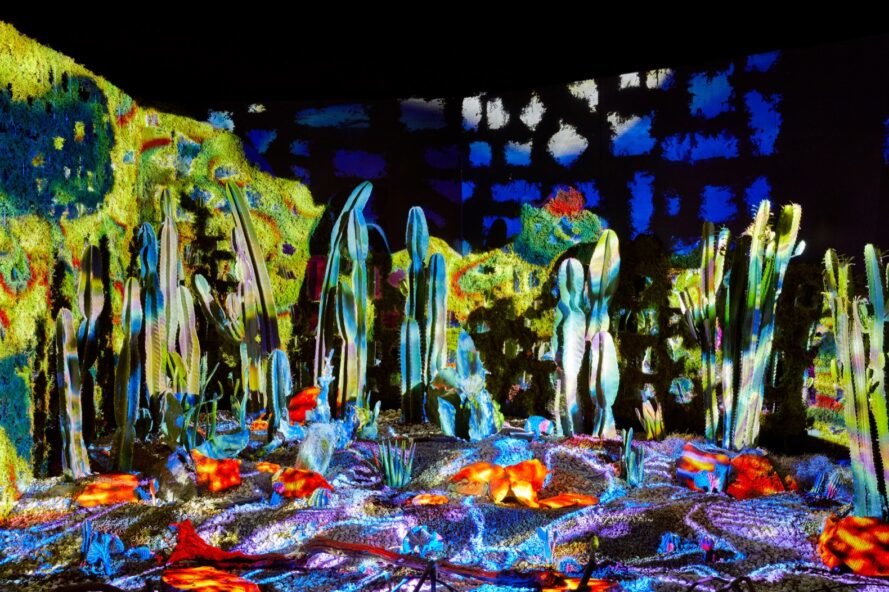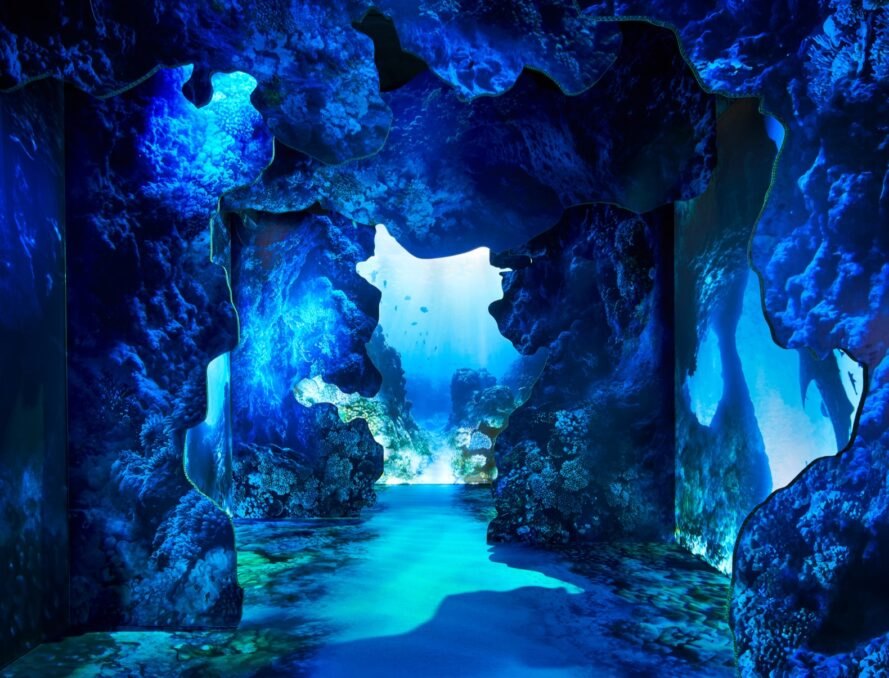 To highlight environmental issues, Arcadia Earth created a series of spectacular naturescapes afflicted by human-caused environmental problems that are accompanied with educational commentary. In the underwater ocean scene, for instance, guests can take in views of shrinking coral beds, plastic-coated jellyfish and life-size fishing nets representative of overfishing. One underwater cave is built from 44,000 recycled plastic bags to represent the number used in New York state per minute.
Related: Giant totems in Poland warn against climate change catastrophe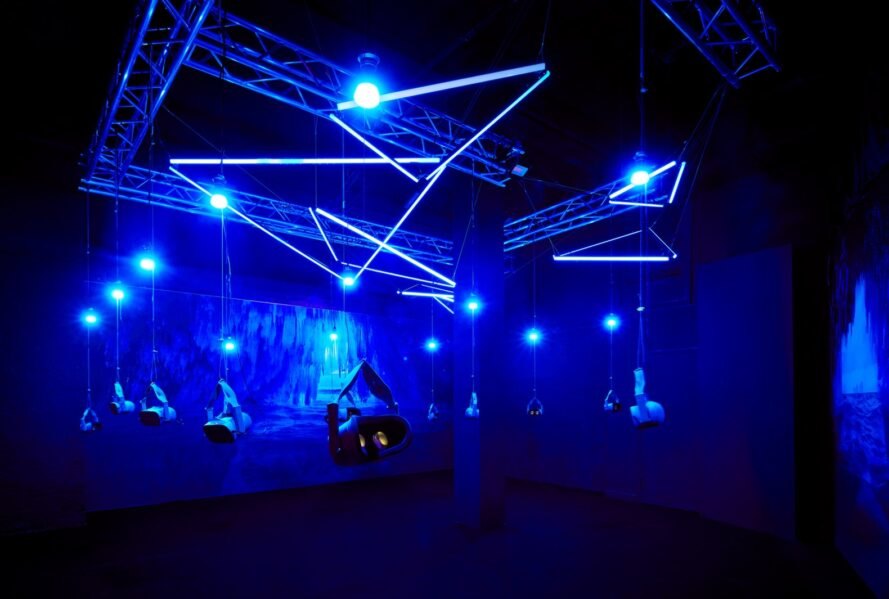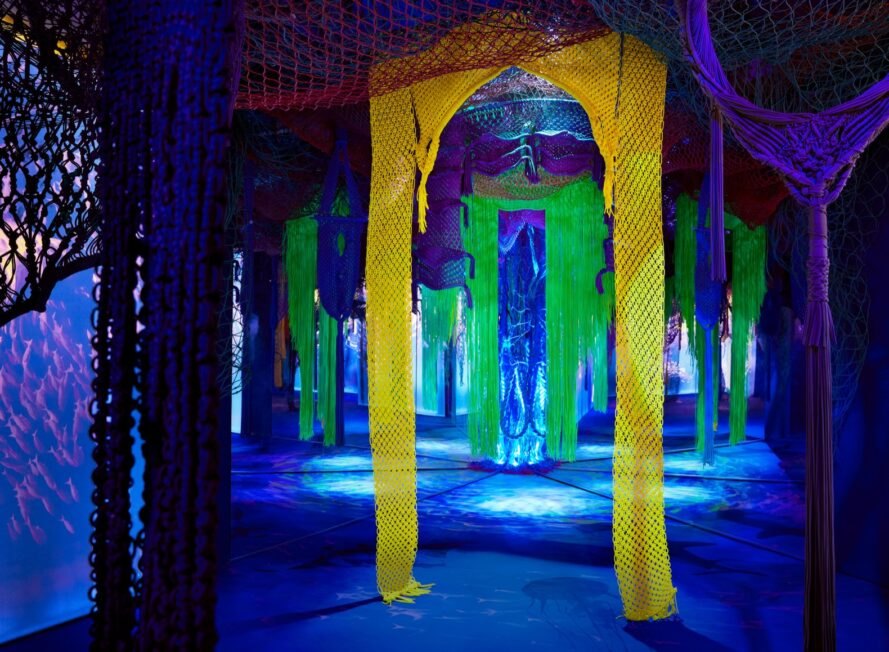 Fortunately, the hauntingly beautiful art exhibition doesn't only project images of a doomed future. Arcadia Earth provides actionable suggestions that visitors can adopt to reduce their environmental impact. The visit also culminates in a "vow room," where visitors can sign a petition and make personal vows to help the planet. Arcadia Earth is located at 718 Broadway and will be on display until January 2020. A tree will be planted for every ticket sold.
Source: Psychedelic installation in NYC spotlights environmental issues