Confectionery giant Mars Wrigley UK and Google Cloud have developed the world's first Maltesers AI Cake. The hybrid "cakie" concept includes both AI-generated cake and cookie elements. A Google Cloud engineer created a Machine Learning model that uses hundreds of existing recipes from traybakes to scones to come up with the concept.
The move comes amid a growing interest in hybrid food products. This year, Innova Market Insight has named "Product Mashups: When Trends Collide" as a Top Trend for 2021.
Developing well-loved flavors
According to Sara Robinson, senior developer advocate at Google Cloud, the company saw this opportunity to partner with Mars as a chance to showcase the "magic that can happen when using AI."
"AI is a powerful tool and I love thinking about fun, new applications of it. I set out to build a model using Google Cloud AI that could provide the basis for a new recipe featuring Maltesers," she explains.
"Baking is an art as well as a science – it requires finding a delicate balance of ingredients, sprinkled with a bit of magic. AI is the foundation and human creativity combined with technology made this project shine."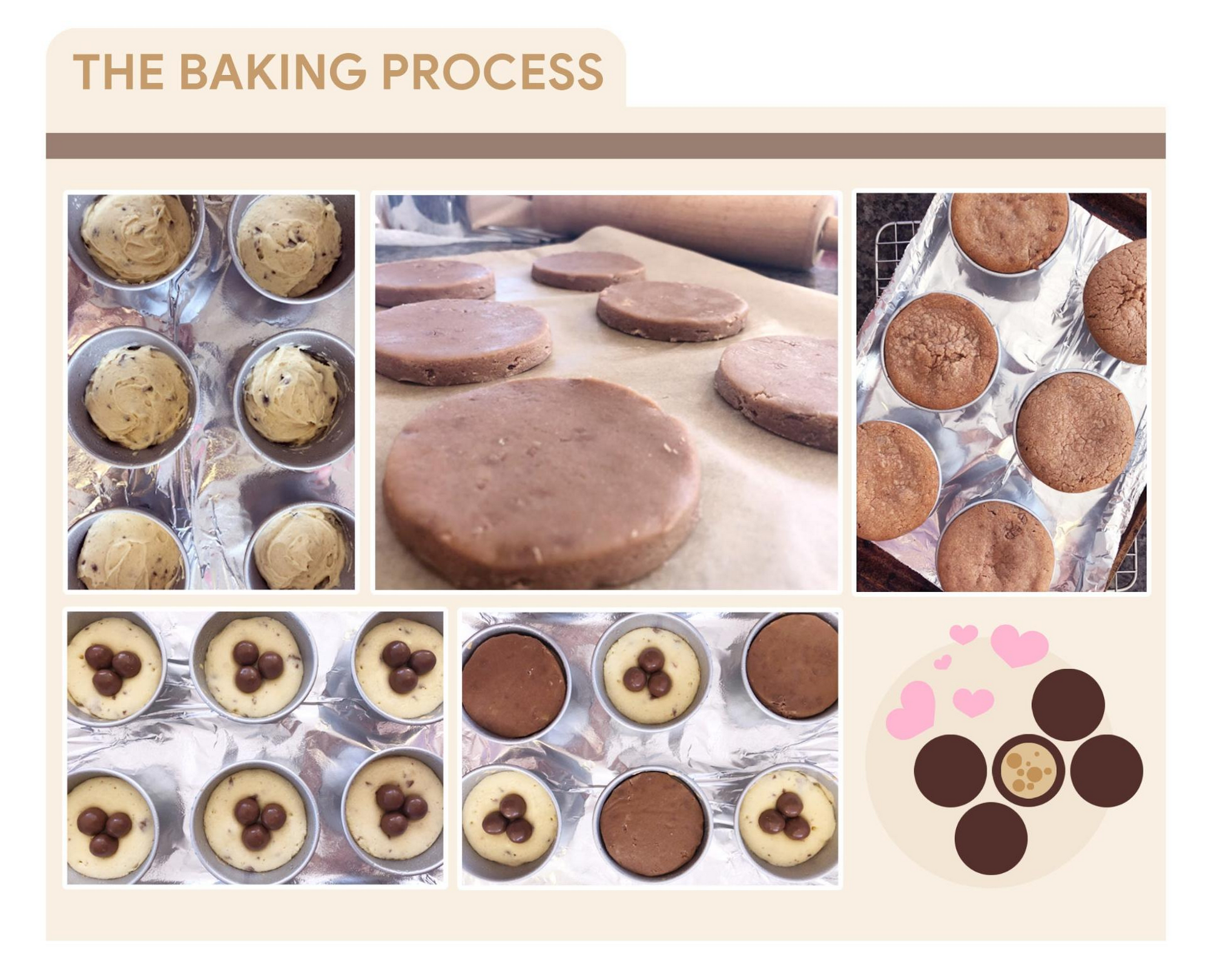 The AI Cake includes both AI-generated cake and cookie elements. "Peculiar pairings"
Robinson found a way to infuse her creativity and Mars' Maltesers into the model's creation.
After hours of model training and baking experiments, she combined chopped and whole Maltesers with her model's AI-optimized cake and cookie recipes to create a new dessert.
"The recipe needed a creative twist to top it off," says Robinson.
The team then searched for something savory, creamy, and UK-inspired that we could use to balance the sweet, crunchy Maltesers. Enter, Marmite-infused buttercream!
Google Search Trends recently revealed top searches around "sweet and salty" was "is Marmite sweet or savory?"
"Cake and computers; and Maltesers and Marmite. The unlikeliest of couples. We're in the business of creating better moments in the spirit of peculiar pairings," adds Kerry Cavanaugh, Mars Wrigley UK marketing director.
Baking as an exact science
Google Cloud's goal for the project was to build a model that could provide the foundation for creating a new recipe featuring Maltesers and Marmite.
To develop a model that could produce a recipe, Robinson wondered: what if the model took a type of baked good as the input and produced the different ingredients needed to bake it?
Since Maltesers are primarily sold in the UK, she says they wanted the recipe to use ingredients common to British baking, like self-raising flour, caster sugar, and golden syrup. To account for this, Robinson used a dataset of British recipes to create the model. The dataset consisted of four categories of popular British baked goods: biscuits, cakes, scones and traybakes.
Sara looked to Google Cloud for the tooling to build this model, starting with Cloud AI Platform Notebooks for feature engineering and model development. Working in AI Platform Notebooks helped her identify areas where data preprocessing was needed.
With data preprocessing complete, it was time to feed the data to a model. To build the model, Robinson used TensorFlow's Keras API. Rather than using trial and error to determine the optimal model architecture, she used AI Platform Hyperparameter Tuning, a service for running multiple training job trials to optimize a model's hyperparameters.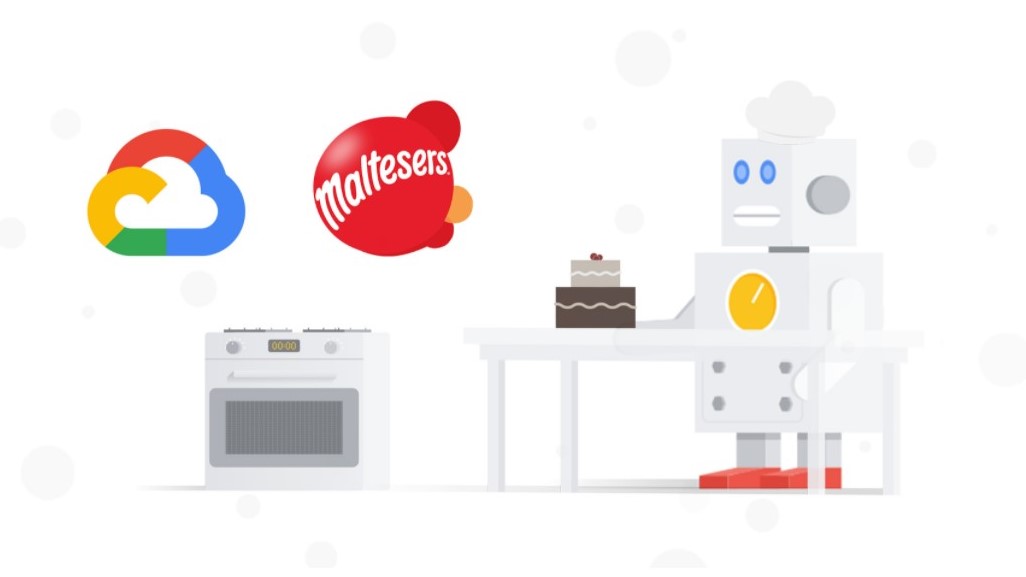 Maltesers are a popular British candy made by Mars. They have an airy malted milk center with a chocolate coating.
Once Robinson found the ideal combination of hyperparameters, she deployed the model using AI Platform Prediction.
Baking trend rises
According to Google Search Trends, in 2021, baking was searched 44 percent more compared to the same time last year. Google Cloud developers tapped into home baking trends to investigate the relationship between AI and baking.
Powerful technology
AI is a powerful tool making a significant impact on the F&B industry.
Just last month, Givaudan Taste & Wellbeing launched its Aroma Kiosk, a digital sensory tool designed to gather valuable consumer insights on flavors. The Aroma Kiosk is the latest addition to Givaudan's digital and AI tools ecosystem that allows the company to streamline end-to-end product creation processes from conception to rollout.
In February, the company also launched its Advanced Tools for Modelling (ATOM), which uses AI to optimize food and flavor formulation and facilitate co-creation and collaboration with customers.
And last month, AI was hailed as the "future of the coffee industry" as Demetria, the first AI-powered software as a service (SaaS) start-up for the coffee supply chain, closed US$3 million in funding.
Source: Mars Wrigley and Google Cloud join forces to create AI-optimized cake-cookie hybrid with Marmite frosting