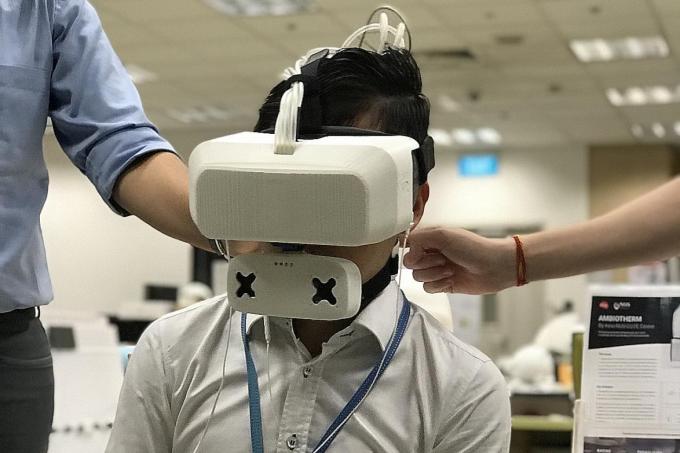 As the lush greenery beneath the hot-air balloon transforms into arid desert plains, your nape swelters under the summer heat.
Heat sensations are a feature of Season Traveller, the first multi-sensory virtual reality game developed by students in Singapore.
It was developed by eight students from the Institute of Technical Education's (ITE) Games Art & Design and Games Programming & Development courses, and in collaboration with the Keio-NUS Cute (Connective Ubiquitous Technology for Embodiments) Centre.
Wearing a head-mounted system, players avoid boulder-hurling creatures by tilting their heads as they travel in a hot-air balloon. As they progress, they will virtually experience all four seasons, each identified by a particular fragrance – jasmine, lemon, cinnamon and mint.
To create a truly immersive experience, varying temperature and wind conditions are simulated by a metallic device on the player's nape and built-in mini-fans.
Source: ITE students develop multi-sensory virtual reality game, Latest Singapore News – The New Paper