This limited-time teamLab installation in a Tokyo bathhouse and sauna will open in March this year
It's easy to say teamLab is huge in Japan – not only are the teamLab Borderless and teamLab Planets Tokyo museums essential visits on any trip to Tokyo, the art collective just keeps opening new special exhibitions such as their upcoming installation at Ibaraki's Kairakuen Garden.
However, their newest exhibition, teamLab Reconnect, brings light art and digital projection to a whole new physical, and sweaty, level. Located in Roppongi, teamLab Reconnect combines a traditional sauna with the group's otherworldly art.
The exhibition will consist of three areas designed to invigorate your senses: the sauna, a cold water bath for cooling off and the art bath. The new artworks, all based around the theme of supernatural phenomena, invite you to reconnect with your body and mind by combining different sensory experiences together.
So far, two pieces of art have been announced. The James Turrell-like 'Levitation' (pictured above) uses teamLab's classic technique of art that responds to the viewer's physical presence. When approached or touched, the glowing ball will fall and move around, but when left alone, it will rise back into its original position.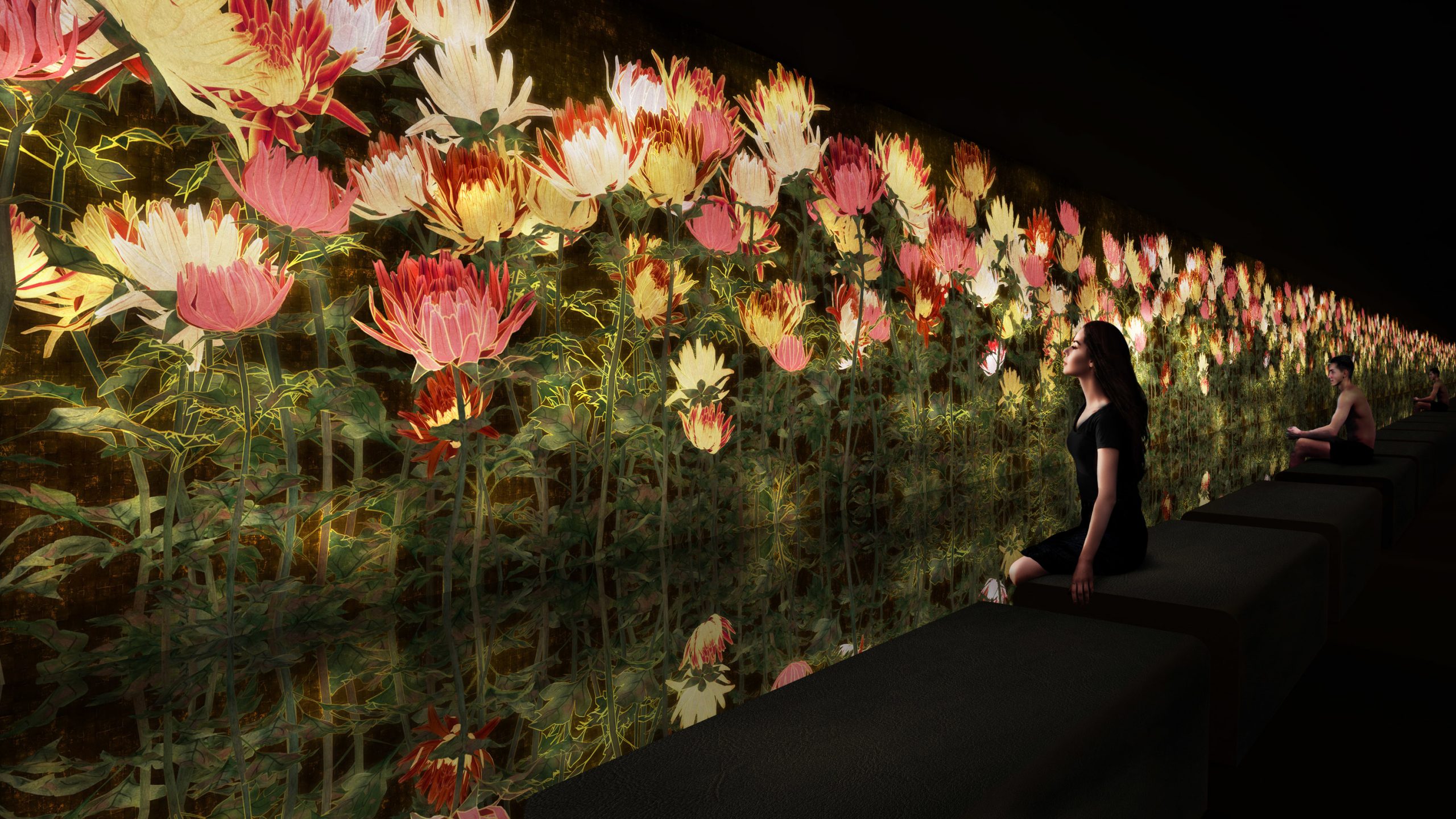 Meanwhile, 'Proliferating Immense Life – A Whole Year per Year' is a grove of digital flowers blooming and growing before your eyes. When approached, the flowers will wilt and die, beginning a cycle of constant renewal.
teamLab Reconnect will open from March to August 2021. More information on tickets, opening hours and Covid-19 prevention measures will be announced later, so keep an eye on the official website.
Source: Immerse yourself in a digital art sauna at teamLab Reconnect in Roppongi