Ikea promises you a good night's sleep, but short of buying a bed from the global furnishings retailer, how can you enjoy the benefits?
Memac Ogilvy Dubai came up with an innovative answer with its "Sömnig" print ad, featured on the back of United Arab Emirates' Good magazine issue for April. The agency calls it "the sleepiest print ad ever made," and the copy on the back of the magazine promises, "Everything about Sömnig is designed to help you sleep better."
The first thing you notice is the aroma. The ad is printed with lavender ink, because the scent is "known to relax muscles, slow down your heartbeat and improve sleep quality," according to the ad copy. But most dramatically, you can remove the ad, fold out some tabs, plug the whole thing into a USB to charge, and then use it next to your bed as a white noise speaker.
Take a look:
So does it actually work as … advertised? The agency shipped me a copy of the magazine, and I'm listening to the white noise as I type this. And the lavender aroma is certainly noticeable—without being overpowering—when you remove the magazine from its plastic wrapping. When you unfold the speaker stand wings, you also expose a "lavender port" that emanates more of the relaxing smell.
I can't say it's lulling me to sleep (admittedly while I toil at a laptop in the middle of the day), but it certainly works as described. I suppose it shouldn't be surprising that anything related to Ikea is able to fit something like a speaker into a flat package.
The ad's lavender port emits a soothing aroma.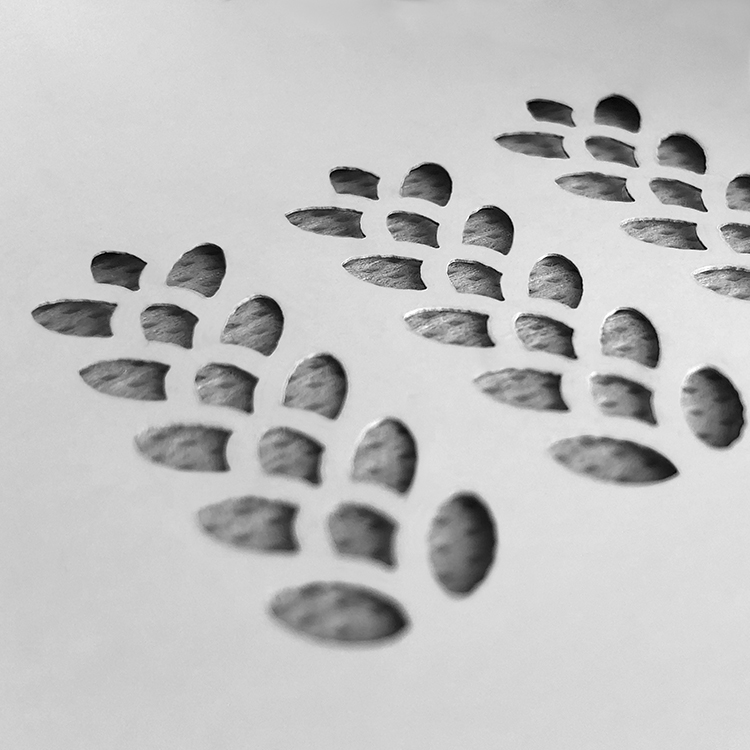 The speaker, charged via USB, plays white noise.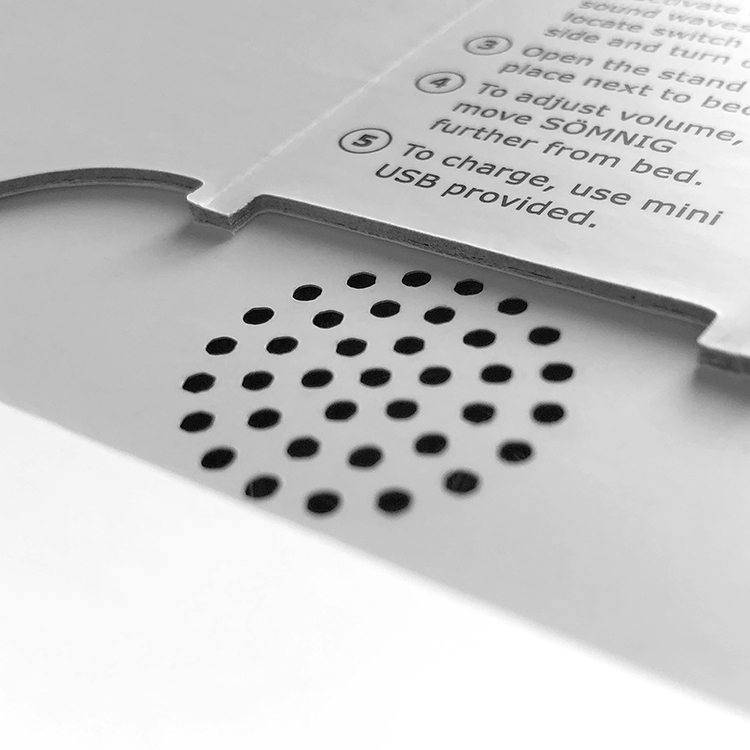 The ad's circular pattern, made of bed images, was printed with lavender ink.
Source: Ikea Created the 'Sleepiest Print Ad Ever,' Complete With Scented Ink and White Noise – Adweek