Innovative retailers are leveraging virtual & augmented reality technology to build interactive engagements that showcase a brand's story from an entertaining perspective
Leading brands are creating multi-layered sensory experiences that transport their customer to a completely new space, offering playful and engaging opportunities to immerse shoppers in the brand's storytelling. Technological advancements have provided retailers with more opportunities to create these experiences.
Virtual and augmented reality can showcase a brand in an exciting and dynamic way. From PSFK's Creating Next-Gen Content Experiences report, here are three brands leveraging mixed-reality technology to create multisensory, interactive customer experiences:
H&M
To promote its newest collection with Moschino, fast-fashion retailer H&M foregoes a traditional show during NYFW and instead opts for an AR experiential installation. H&M partnered with Magic Leap, a spatial computing company, and Warpin Media, a Swedish based software company, to create an immersive fashion experience that invites NYFW guests to enter an onsite box and strap on VR headsets to explore and interact with the collection.
Merrell
Performance hiking brand Merrell leveraged Oculus Rift technology in partnership with Framestore VR Studio to create an immersive VR hiking experience that showcases extreme scenarios targeted at the company's thrill-seeking audience. The experience uses tactile elements like rope walkways and wooden planks paired with motion tracking and 4D elements like wind and movement to create the ultimate multisensory and immersive experience.
LEGO Wear
Toy company LEGO teamed up with Snapchat to create an augmented reality pop-up Shop in London in place of a traditional brick and mortar in order to promote its first limited edition clothing line for adults. Upon entering the popup, shoppers are presented with a Snapchat QR code, which triggers allows shoppers to enter a virtual shop with an interactive DJ booth, LEGO bouncer, arcade machine, and exclusive products to purchase.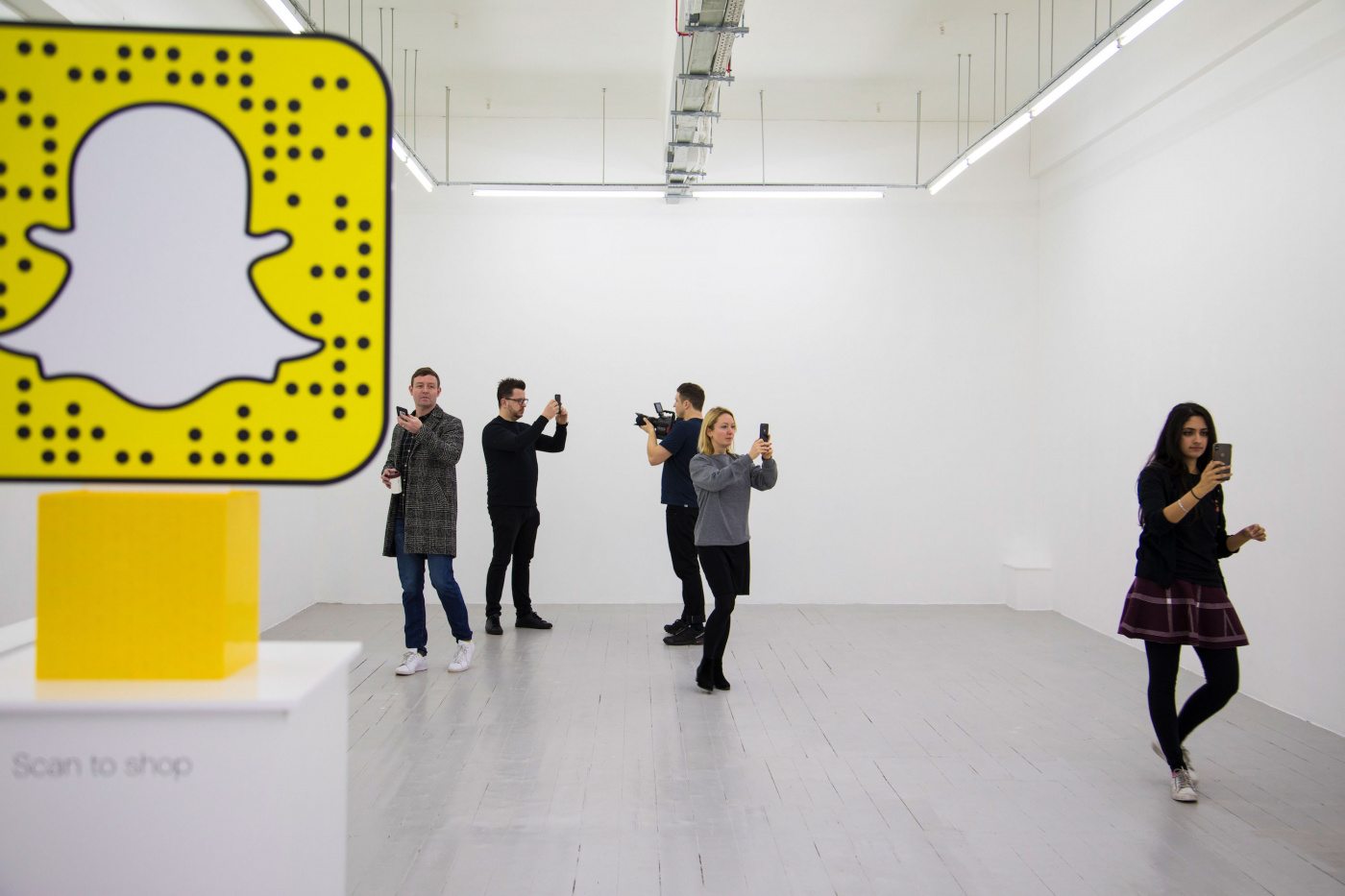 Innovative technology has opened doors for retail across every industry vertical. For the full analysis of trends in brand experience and engagement, download PSFK's Creating Next-Gen Content Experiences.
Source: How Brands Like H&M Use Mixed Reality To Enable Multisensory, Immersive Experiences