New York-based producer Harrison First has taken a bold step on his newest creation. In the aim of bridging the gap between music and art, the producer teamed up with painter Anni Tuikka for what they called WILMA (Wished I Lived Miles Away). An art/music exhibition that is themed around First's debut EP of the same name.
The associated exhibit showcases Tuikka's gripping paintings alongside First's emotion-drenched music. Each painting was inspired by each individual track, evoking a specific feeling or mood from the viewer. Through this unique exhibition, fans will get the chance to have each track inspire them through a multi-sensory experience of sight and sound.
For a preview, here's the first painting associated with the opening track "Wish"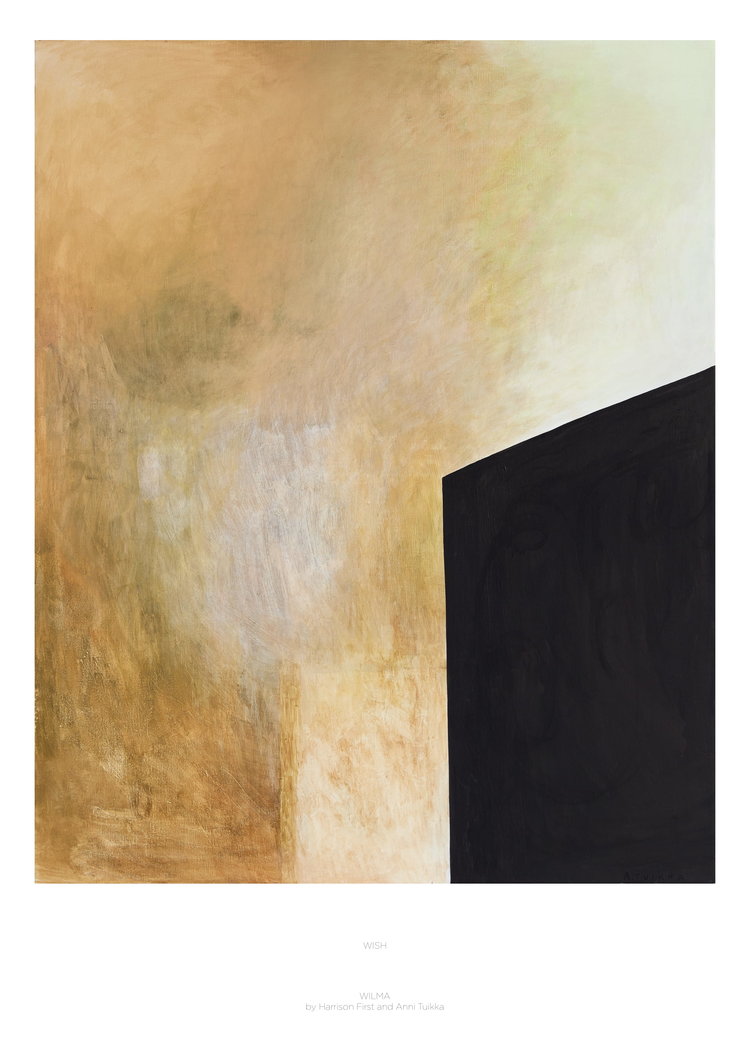 According to the exhibit's site; WILMA is the first music and art exhibition using QR codes from Spotify that enhance the art experience…The idea of WILMA was inspired by conversations with his girlfriend during their time at university. The concept of finding unique avenues to bridge the gap between music and art was appealing at the time. He thought a lot about creative ways for musicians to debut music and ways for consumers to experience music.
The 5 track EP is very dynamic and leaves the listener with a lot to unpack. Songs like "I" features the tender vocals of Chemical Ghost and exudes a very cinematic and sultry feeling reminiscent of The Weeknd in a very vulnerable way. "WISH" has a groovy 2-step bounce and a spoken word performance by Phlux. There is much more but we will let you dive in and taste the EP on your own accord.
For more information on the exhibit, please visit: https://www.jnryfirst.com/wilma-exhibition
Connect with Harrison First: Soundcloud | Facebook | Twitter | Instagram
Source: Harrison First teams up with painter Anni Tuikka for a multi-sensory release of debut EP 'WILMA' – EARMILK