Bold, multidimensional snack flavors and formats are exciting consumers' senses in the post-pandemic paradigm. This is especially evidenced by the rising popularity of fusion flavors and region-specific cuisine palates, as well as bright, rich colors and contrasting textures.
FoodIngredientsFirst speaks with ADM, Silesia, Gold Coast Ingredients, Synergy Flavours and Kalsec on how brands are addressing consumer cravings for audacious taste pairings.
"Overall, stronger flavor preferences are becoming more prominent," says Marie Wright, chief global flavorist at ADM. "Research finds that 70% of consumers rank new and interesting flavors as important snack purchase criteria."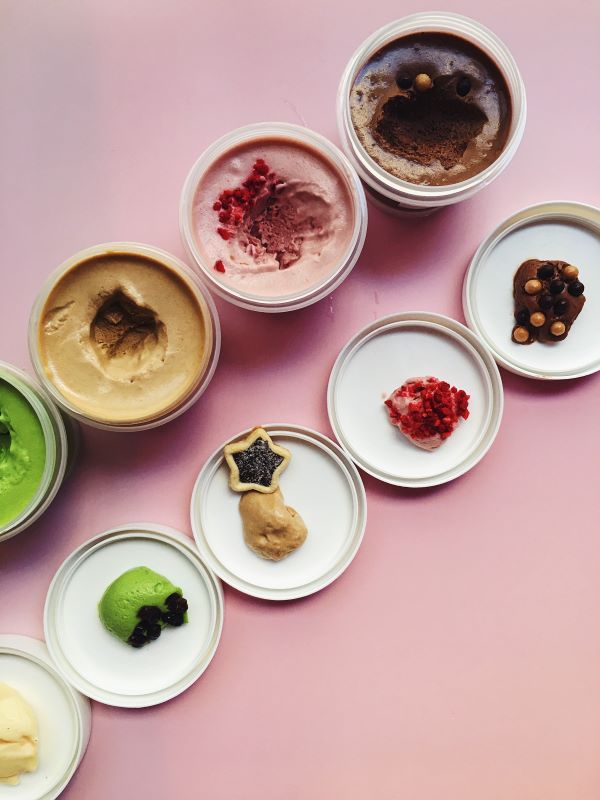 Snacks are now taking on a medley of different flavor profiles. What's driving the trend toward big and bold?
Multisensory experiences are more prevalent in snack products due to the effects of long-COVID – when symptoms such as a lack of taste persist after COVID-19 infection – explains Natalie Sheil, category manager at Synergy Flavours.
"But bold tastes are also driven by younger generations calling out for more exciting and innovative flavor combinations," adds Sheil.
Anna Cheely, taste and sensory solutions lead scientist at Kalsec, remarks that the movement has less to do with a physiological loss of taste or smell. "Rather, it is more about consumers seeking something different than the comfortable flavors they consumed throughout the pandemic. Consumers now want something more."
Amid the shift toward intense eating sensations, Innova Market Insights named "Amplified Experiences" as one of its Top Ten Trends for 2022. 
Fusing flavors with a new twist
Brands are combining two or more flavors or even switching up product bases to increase novelty.
Wright notes that the sweet and salty, or "swalty," trend is expanding to include a medley of different flavor profiles.
"Fusion snacks offer excitement," says Renate Merz, senior product manager at Silesia.
This may be through offering two different snack bases in one package, multi-flavored chips or pairing sweet with spicy to deliver many sensory experiences in one purchase, she continues.
"Customers are bored with the 'blow your head off spice more than ever," says Anna Cheely, taste and sensory solutions lead scientist at Kalsec.
Kalsec emphasizes that consumers are exploring nuances that can pair with chili pepper flavors, such as lime, lemon, sweet or sour.
"Hot honey and chili and lime-lemon combinations are great examples," highlights Cheely.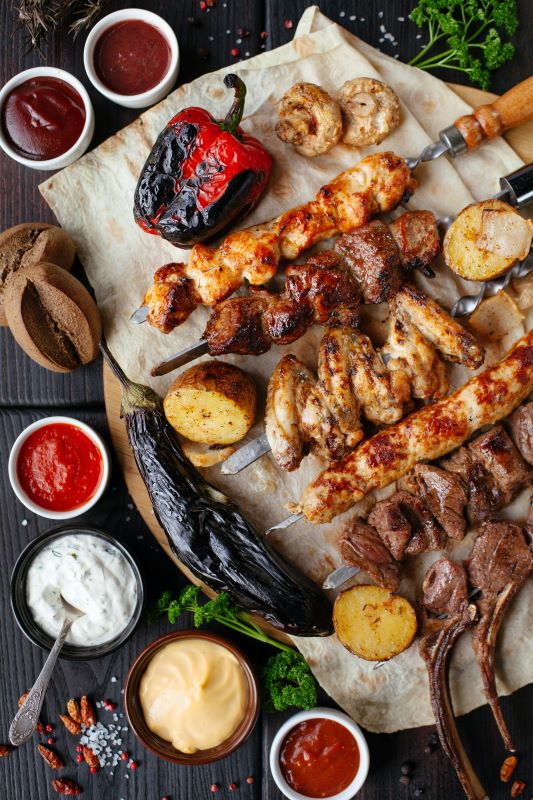 BBQ tastes are being reinvented with fusion flavor pairings.In the same vein, other spicy pairings marry specific chile varietals with lime, tomato, mango, pineapple, garlic or different cheese flavors, explains Megan Byrnes, marketing manager at Gold Coast Ingredients.
Supporting flavor and texture with vanilla
When formulating a palette of bold tastes, not every element can be the star. Certain flavors can help add depth, brightness or perceived creaminess to a product.
For example, vanilla can play "an exceptional supporting role" to elevate other flavor profiles, including ginger, butterscotch, citrus, maple, mint and cinnamon, explains Wright.
"Vanilla provides its characteristic sweet and smooth notes while also delivering on the perception of creaminess that may be lost without the fat from butter or milk."
Meanwhile, vanillin and ethylvanillin specialist Solvay describes vanillin as having "a universal character" that can enhance recipes worldwide.
"Vanillin brings sweetness and roundness to the overall recipe. It can boost some fruity notes to limit sugar content or mask some bitterness from the high-protein content of nutrition bars," explains a spokesperson at the company.
Smokey notes to add depth
Wright notes that smokiness adds "intriguing depth" to snack flavor profiles.
"From smoked paprika to smokey sumac and chipotle, and smoked almond, honey, maple and chocolate, we'll continue to see smokey-type notes combined with familiar flavors pop up in the snack aisle. Think smoked maple doughnuts," she envisions.
Not far from the smokey trend, Byrnes says that one of the biggest trends Gold Coast Ingredients is seeing is a twist on the classic BBQ flavor.
"This year, Carolina mustard BBQ has been rising in the snack and sauce categories. We've also seen an increase in honey BBQ, smoky BBQ, bourbon BBQ, 'flamin hot' BBQ, spicy BBQ and BBQ ranch."
Pioneering across global flavor horizons
Another way brands are reinvigorating snacks is by experimenting with global flavors. ADM's Wright relays that 58% of consumers are prioritizing globally influenced flavors when selecting snacks.
Exploratory shoppers are drawn to global, spicy flavor profiles. "Taking the lead here is African heat-inducing berbere and za'atar, a complex blend that's herby, earthy, tangy and toasty," she describes.
Korean flavors are also taking off, particularly with the arrival of K-pop music to the UK, says Natalie Sheil, category manager at Synergy Flavours.
"We're expecting to see Korean dishes like Bulgogi (Korean BBQ beef), fried chicken and tteokbokki (spicy rice cakes) appearing on restaurant menus and filtering through to snack products, particularly crisps and nuts."
Merz adds that while Asian tastes are in the spotlight, European tastes like beer and pretzel are gaining ground in Asian markets, conversely.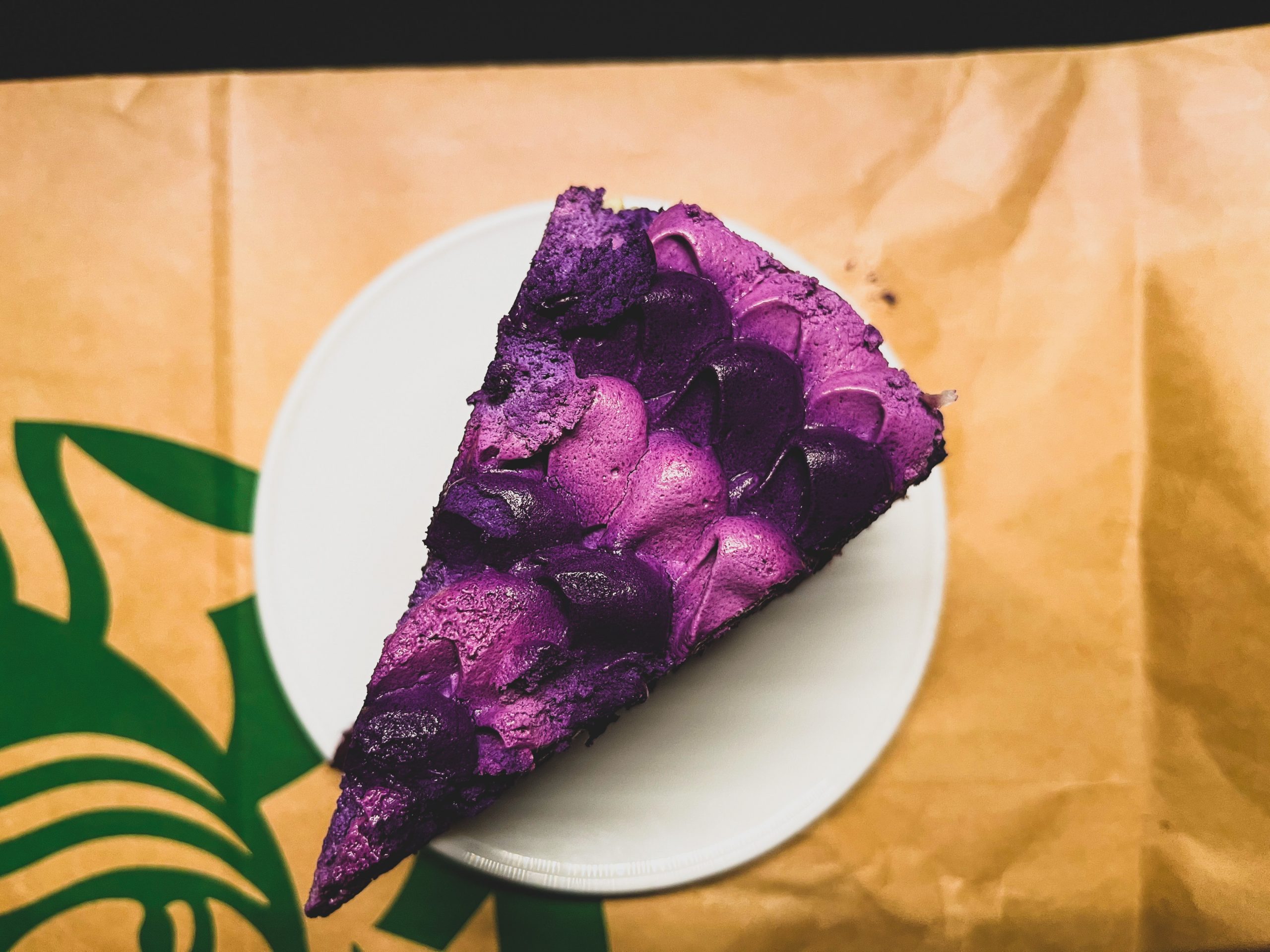 Eye-catching purples, such as those naturally found in ube, are on-trend.Color to create new dimensions
Beyond aroma and flavor, appearance and texture can lend powerful sensory appeal to snacks.
"Trending now are eye-catching purples, greens and yellows paired with flavors like sweet ube or bitter and slightly grassy moringa and tangy, refreshing citrus," outlines Wright.
For example, a bakery in New York City has a signature doughnut created with an ube brioche base filled with ube custard, coated with an ube glaze and topped with purple yam chips for an added crunch, she elaborates.
"It all comes together to create a visually appealing and tasty treat."
Multisensory munchies tap into texture and sensations 
Hybrid products are merging the flavor, texture and visuals of different food formats to create a completely new product.
"The first example of this was Dominique Ansel's invention of the Cronut in 2013," says Synergy Flavours' Sheil.
"Since then, we have seen the merging of brownies and cookies (brookies) and the merging of cakes and biscuits (biskies). Hybrid products are a great halfway point between classics and innovation."
In addition, textures can help create an extra element for consumers to find enjoyment in their snacking occasions, such as crunchy snacks or gooey candies, Wright says.
She also notes combinations of heating and cooling also make for fascinating offerings in the snack space.
"Cinnamint is a prime example of this, as it brings in both the heat from cinnamon and the cooling effect from mint."
Name that ingredient 
Lastly, flavor experiences can be boosted by attaching geographic names to products, which help consumers identify subtle differences in flavor notes.
For example, Madagascar vanilla beans have familiar vanillic notes with hints of balsamic, rum and raisin, explains Wright, while Tahitian vanilla has more marshmallow-like notes.
Naming the ingredient's provenance also elevates the product with an overall premium positioning, in addition to providing transparency, states Sheil.
Source: Flavor trends: Fusion snacks tipped for multisensory eating experiences