"Did it taste good?"
"Is it poisonous?"
"Did it turn your pee neon?"
Those are the top three questions we got from our social media fam when they heard we had visited the "world's first" glow-in-the-dark ramen pop-up. (We have no way of verifying that claim but it seems kinda true). As one of our friends said, they were "curious but also scared." That sums up the collective mood.
In short order: Yes. No. Kinda.
Hosted by Nakamura.ke Mobile Kitchen, the experience launched in Atlanta, Georgia before heading to Charlotte, North Carolina then coming to Los Angeles. It will be here through August 11 at revived Hollywood hilltop restaurant Yamashiro. Then, it goes to London.
The project was conceived by Ami Sueki, an industrial designer who used to work for Coca-Cola, and Courtney Hammond, co-founder of Atlanta-based creative agency Dashboard, according to Atlanta magazine.
How do you make ramen — or any food, for that matter — glow? You tap the Willy Wonka-esque tinkerers at Bompas and Parr, a design studio known for multi-sensory experiences like glow-in-the-dark jelly installations, flavored fireworks and a scratch and sniff movie screening. They used quinine (the stuff that originally gave tonic water its bitter kick) and "natural food coloring" to develop luminescent noodles. The ramen at the Nakamura pop-up may look radioactive but we're assured it's safe. Again, we have no way of verifying that claim but with the looming threat of climate change, it's hard for us to worry about a few glowing noodles.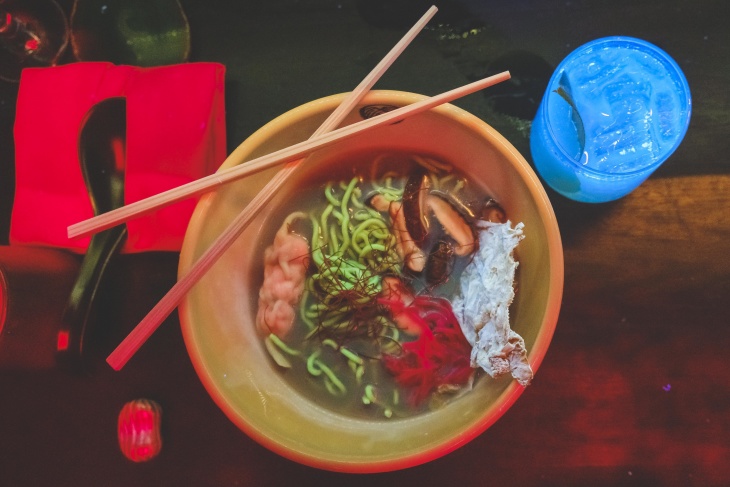 Here's how the Nakamura glow-in-the-dark ramen experience works.
You arrive at Yamashiro and the Nakamuras, a family of yōkai, mystical Japanese spirits who look suspiciously like ordinary human beings, lead you down a narrow stairwell into Yamashiro's dank basement. There's some incense and a speech about ghosts and family. Then, you're led outdoors and into a cramped, sweaty shipping container that has been converted into a pop-up kitchen. You're served a cocktail and a bowl of ramen, both of which you already selected when you bought your tickets. You have 30 minutes to eat before you're ushered out and sent upstairs, into the hotter, sweatier Yomi's Saloon, where you can hang out and purchase more cocktails (an additional $18-21 each).
A ticket to this experience will run you $83 to $158 per person, depending on whether you choose the regular or VIP experience. Is it worth it? Look at the pictures and decide for yourself.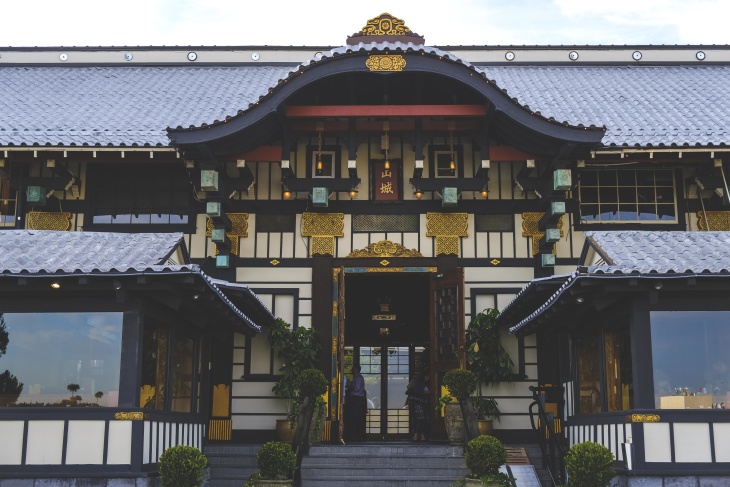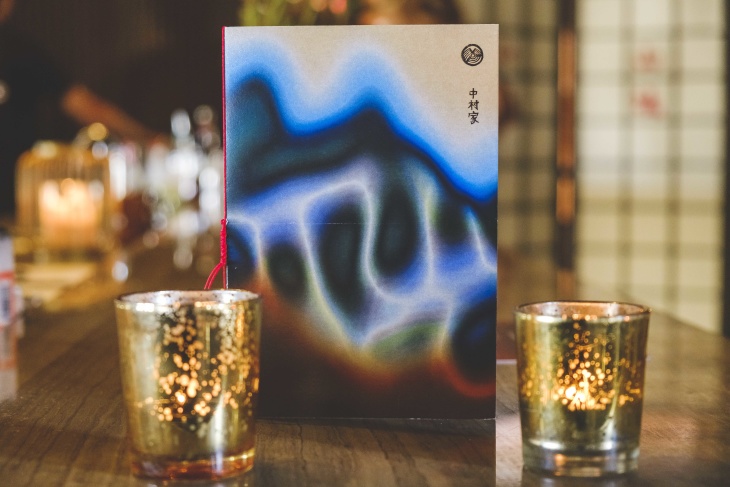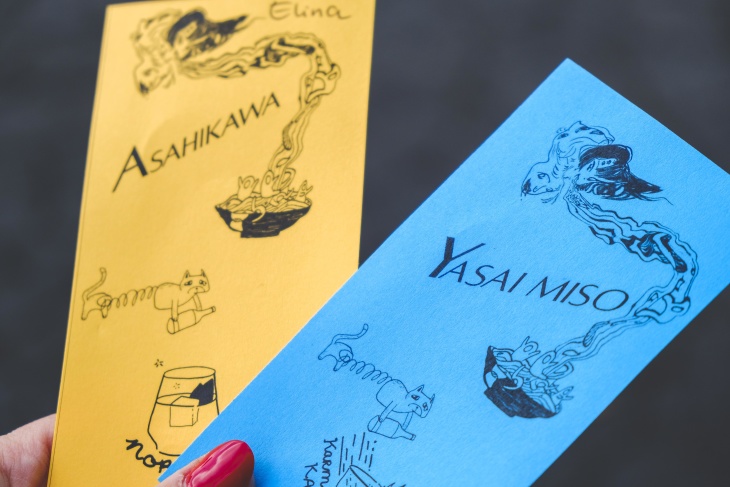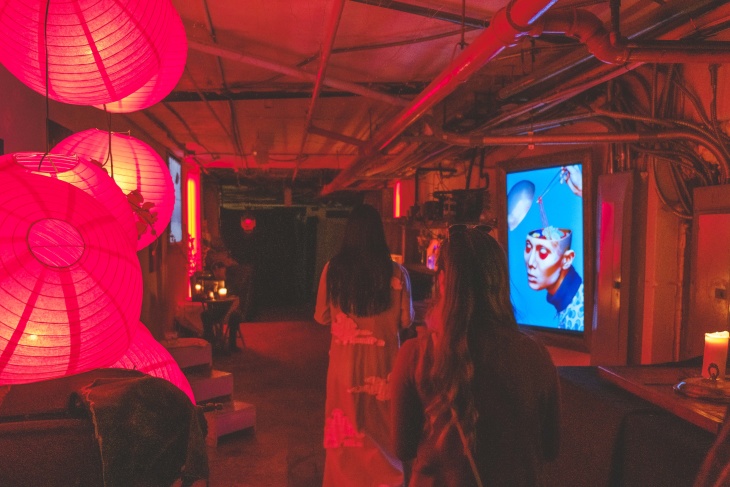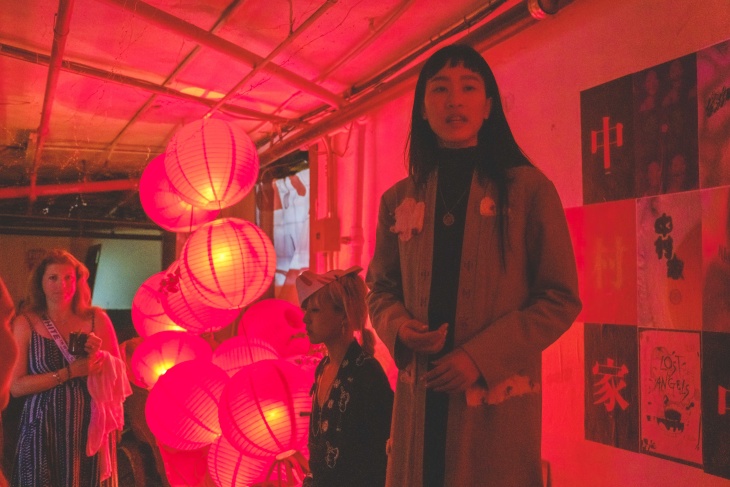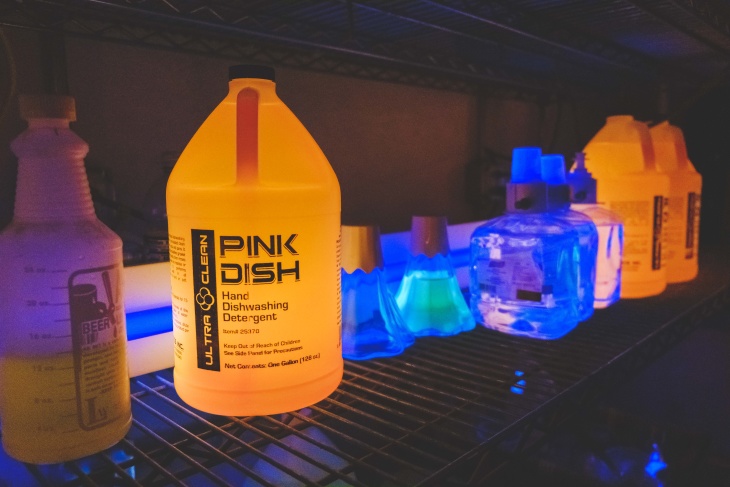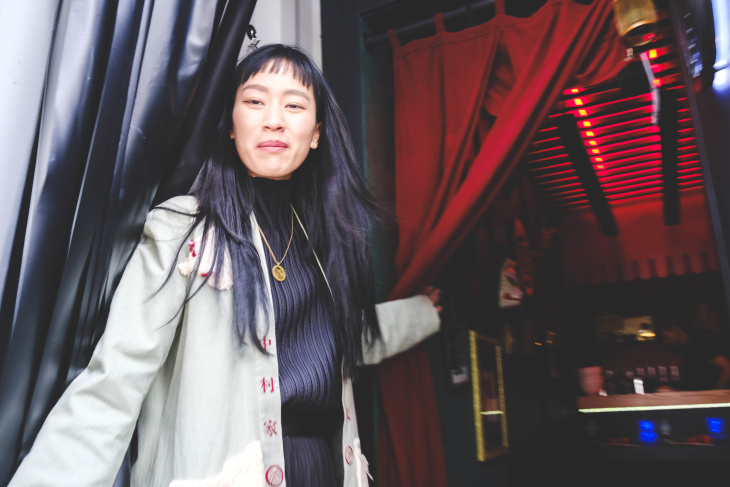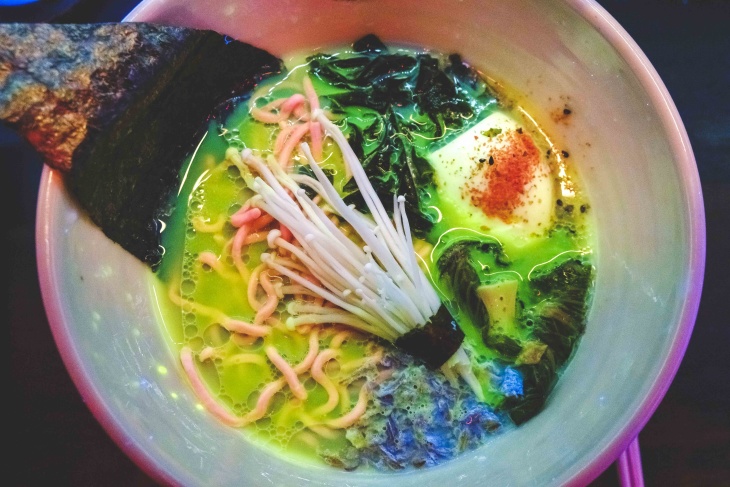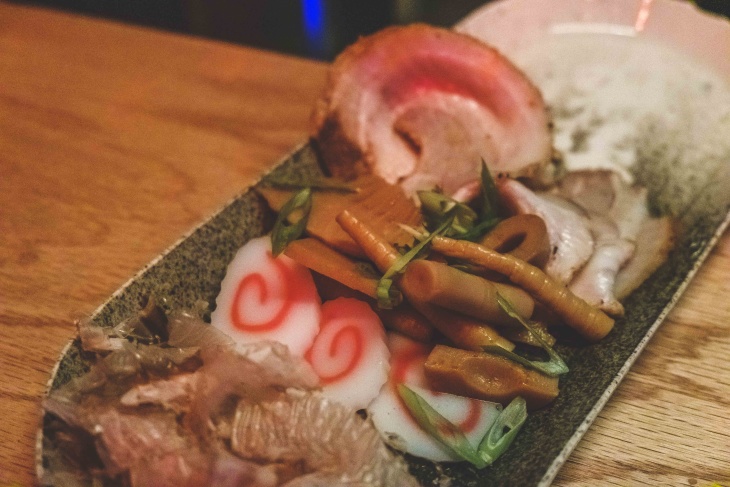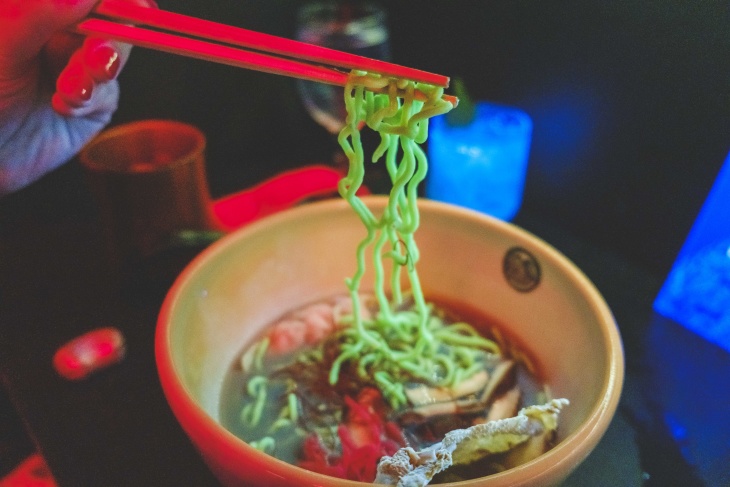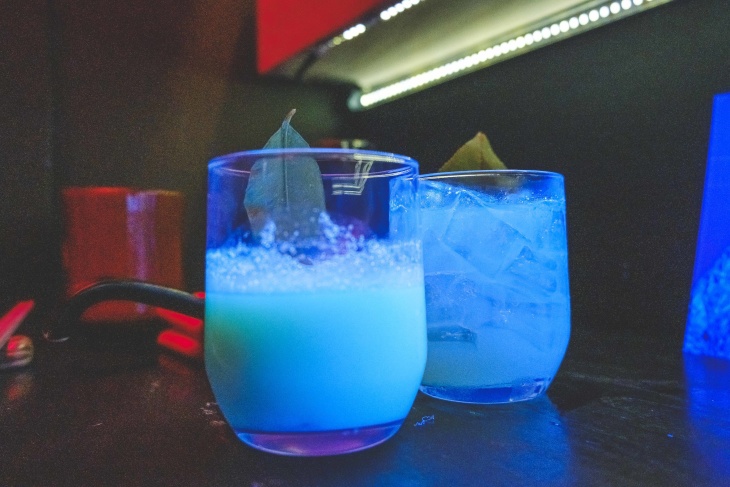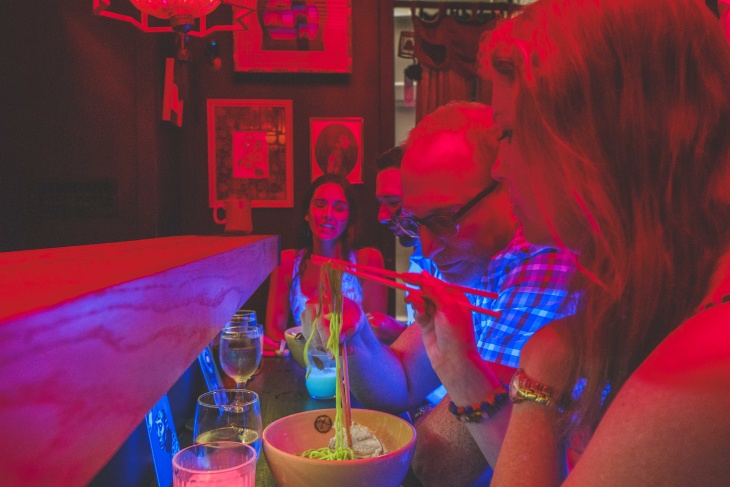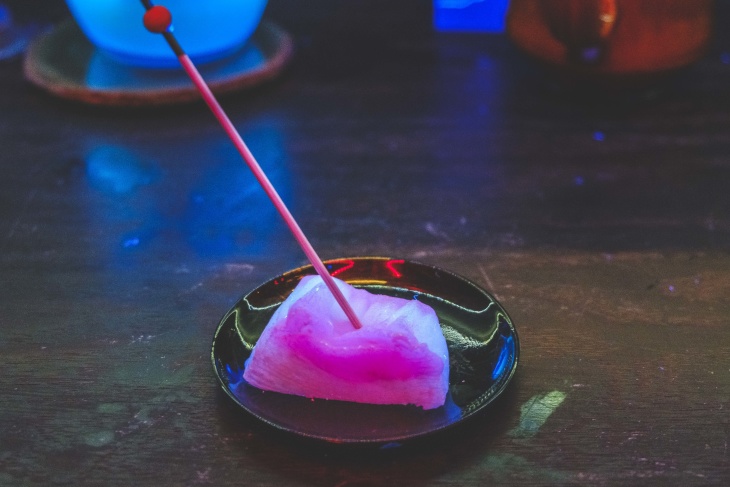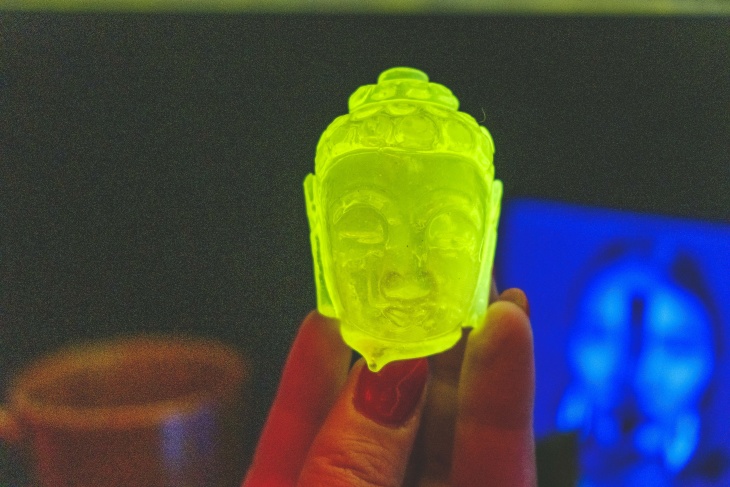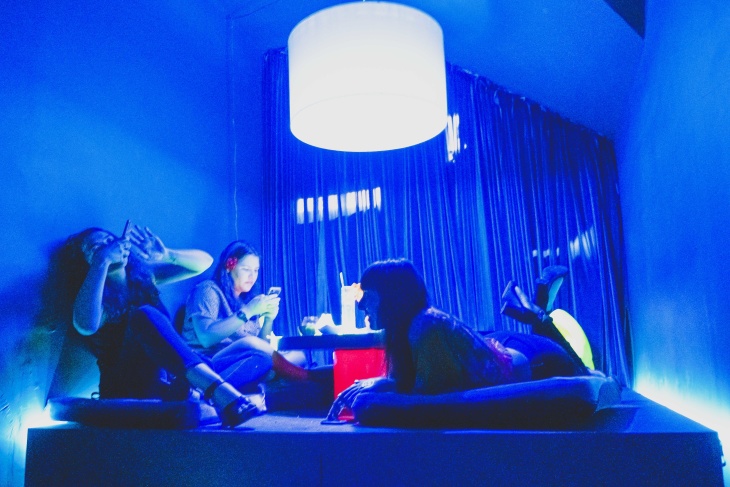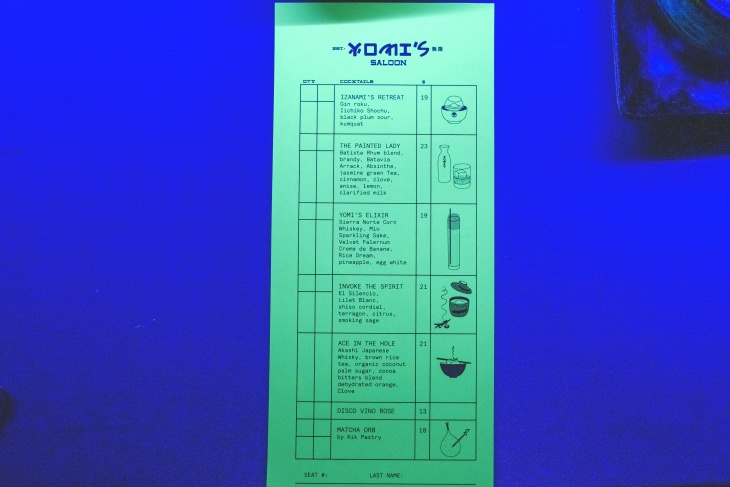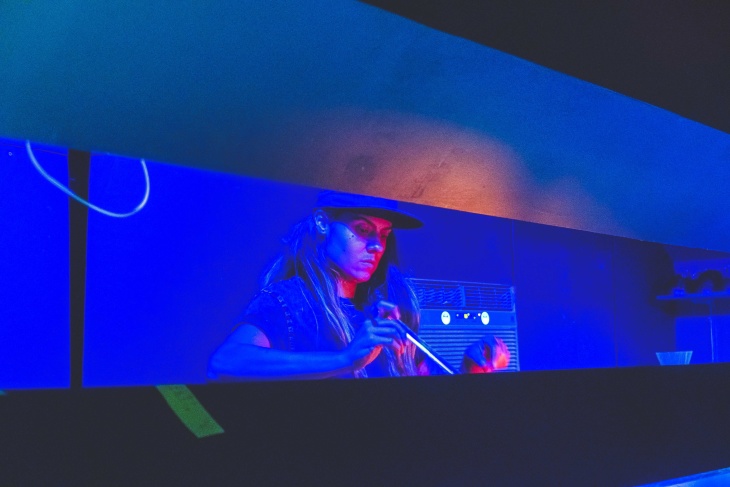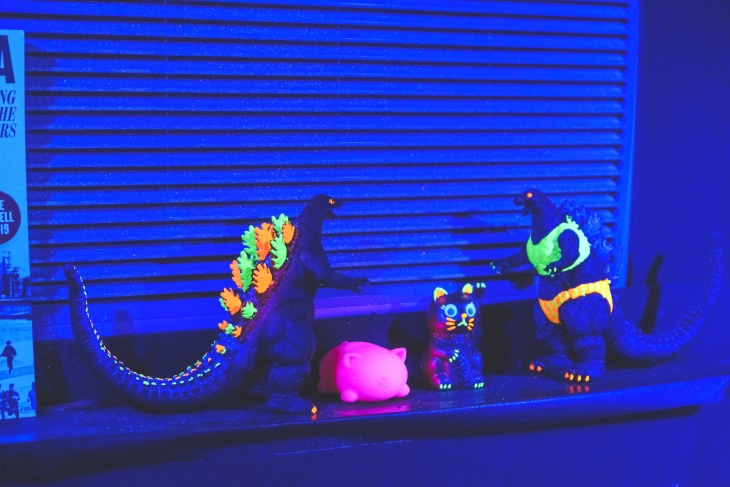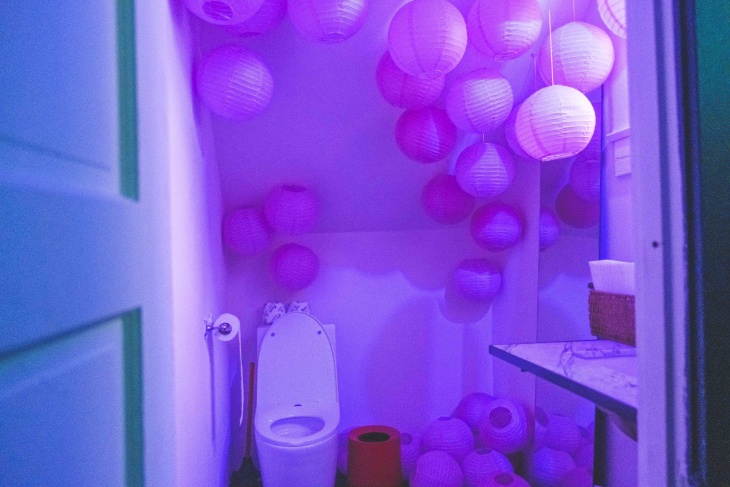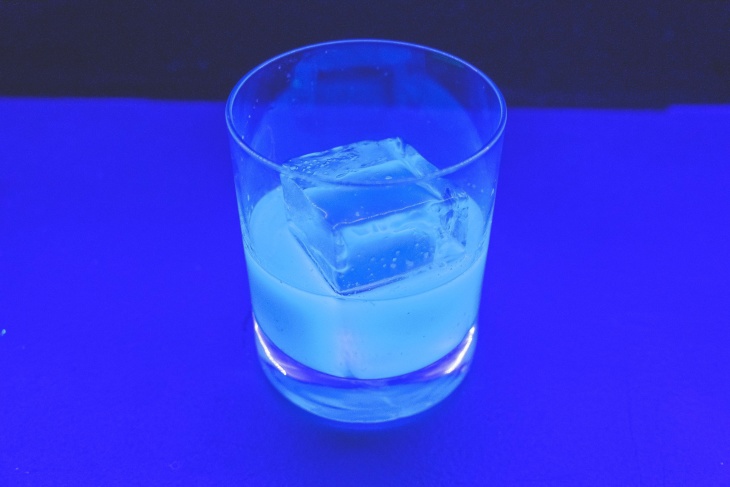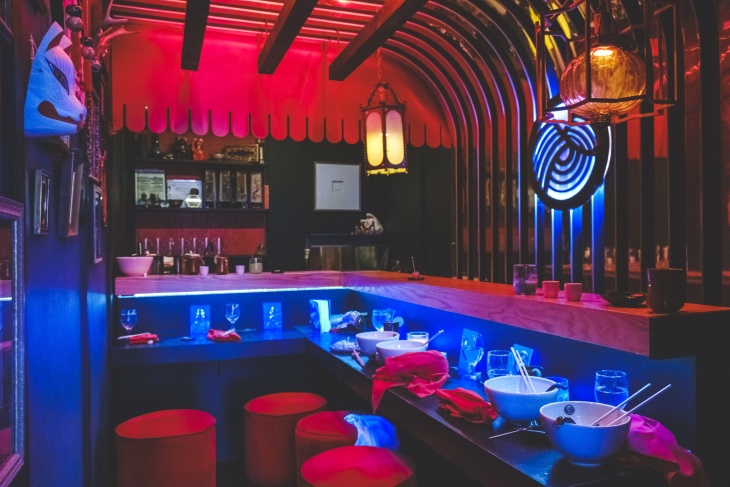 Source: Eating Glow-In-The-Dark Ramen Is The Most LA Way To Change Your Aura: LAist