We hope you've packed your umbrella as you're about to be caught in Storm Kraken. Notorious drinks brand Kraken Black Spice Rum has been cooking up a storm (quite literally) taking diners on a whole new multi-sensory journey at their new immersive restaurant. Expect intense rainfall, howling winds and mighty thunder crashing down on you.
On July 12th and 13th, you'll need your sturdiest rain mac and wellies as it's about to get blistery at Kraken's new abode. Legend has it that the treacherous ocean waters where the Kraken Beast calls home inspired these perfect storms. Guests will literally be dining inside a freakin' storm huddled around the restaurant's long, communal table.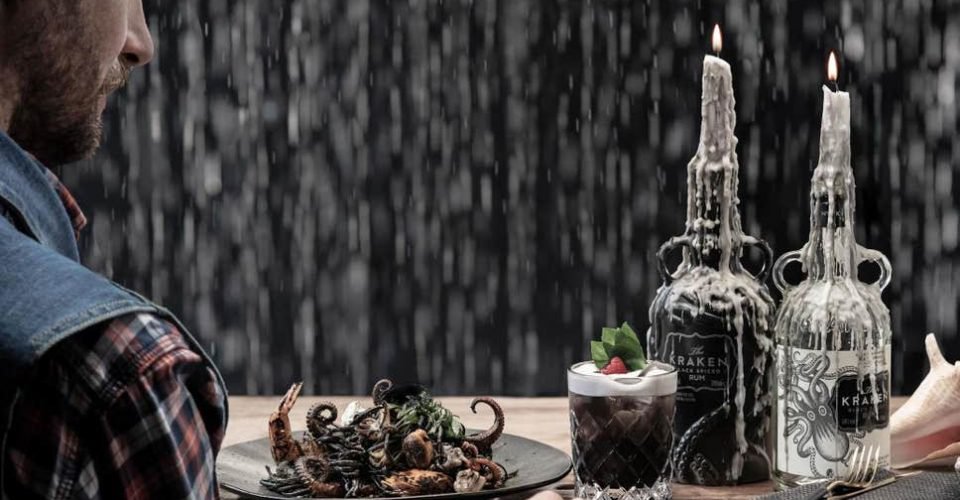 Buckle up as 1,000 litres of rain will be cascading from the ceiling every minute, high-powered wind machines will thrash cyclonic winds at you from every angle and lightning will spark overhead accompanied by the clamorous echos of thunder in this 4D restaurant experience. To put it bluntly, it's not for the faint hearted but then, where would the fun in that be?
Um, so how am I supposed to actually eat?
Never fear, this beastly storm won't be hammering over you the whole evening. Gradually the storm will pass (after you've been well and truly drenched) and you'll soon enter the 'eye of the storm' – a slightly calmer period with restrained winds and softer rain showers. Here, diners will be served up a jet-black menu crafted using naturally black ingredients and natural black food colouring – although you'll be glad to know black pudding won't be making an appearance.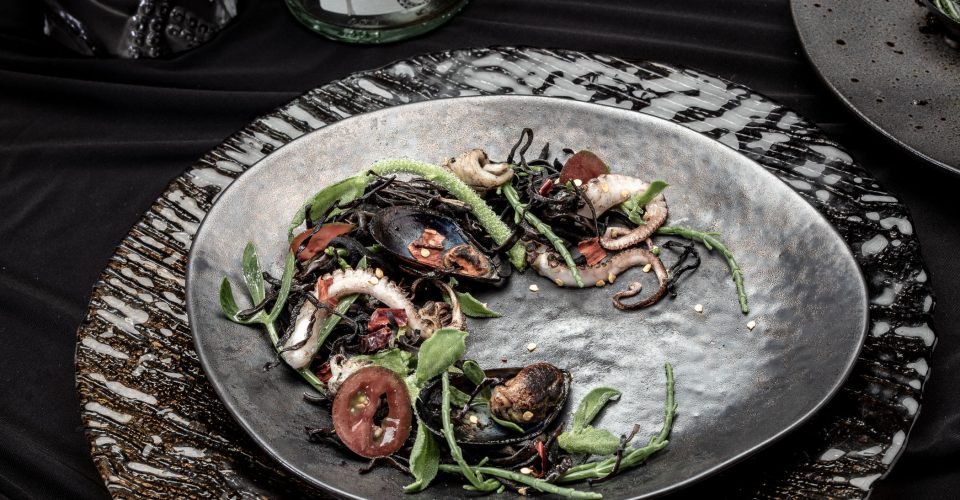 For the seafood hounds, you'll be served up pickled seafood concocted of baby squid, octopus and cocktails, on a bed of hijiki seaweed salad and black crustacean gel, and for mains, squid ink linguini, prawns, squid rings and heritage tomatoes. For the herbivores, you can enjoy black nori rolls with kale and green beans to start, followed by black garlic gnocchi for main. The famous Kraken Black ice cream will be available at the bar to help cleanse your palette after the black ink ride.
Paired alongside, guests can sip upon four tasty cocktails all incorporating Kraken of course, headed by 'the perfect storm cocktail'. And, don't you worry, several other surprises will be cropping up along the way.
Kraken's 4D sensory experience will take place July 12th and 13th, at 5 Great Newport Street, Covent Garden, WC2H 7JB, www.universe.com
Source: Cooking Up A Storm: The 4D Immersive Restaurant That Recreates A Hurricane At Sea