Go under the sea and dine in the company of marine animals with Resorts World Sentosa's latest dining adventure
Dine in groups of up to five people and with over 100,000 marine animals at this new multi-sensory experience by Resorts World Sentosa. Aqua Gastronomy is the lifestyle resort's latest dinner concept that combines breathtaking views of the marine landscape with a four-course seafood feast.
From September 4 to October 31, the S.E.A Aquarium's Open Ocean Habitat will be transformed into a futuristic dining space, complete with eight pod-like structures. Each provides prime views of the aquarium's majestic inhabitants – reef manta rays, hammerhead sharks, giant groupers, and more make for unique dining companions as you savour a meal of sustainably sourced seafood.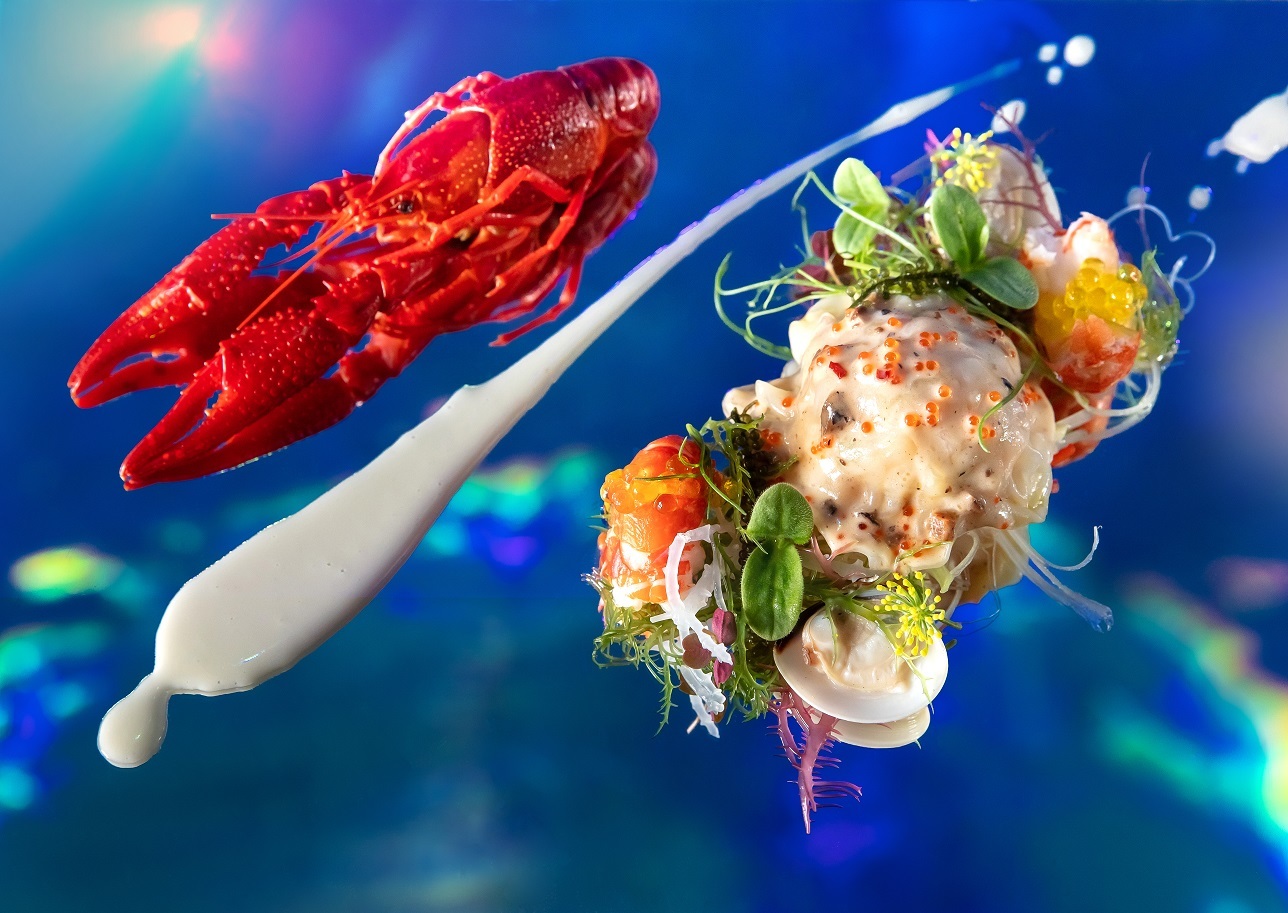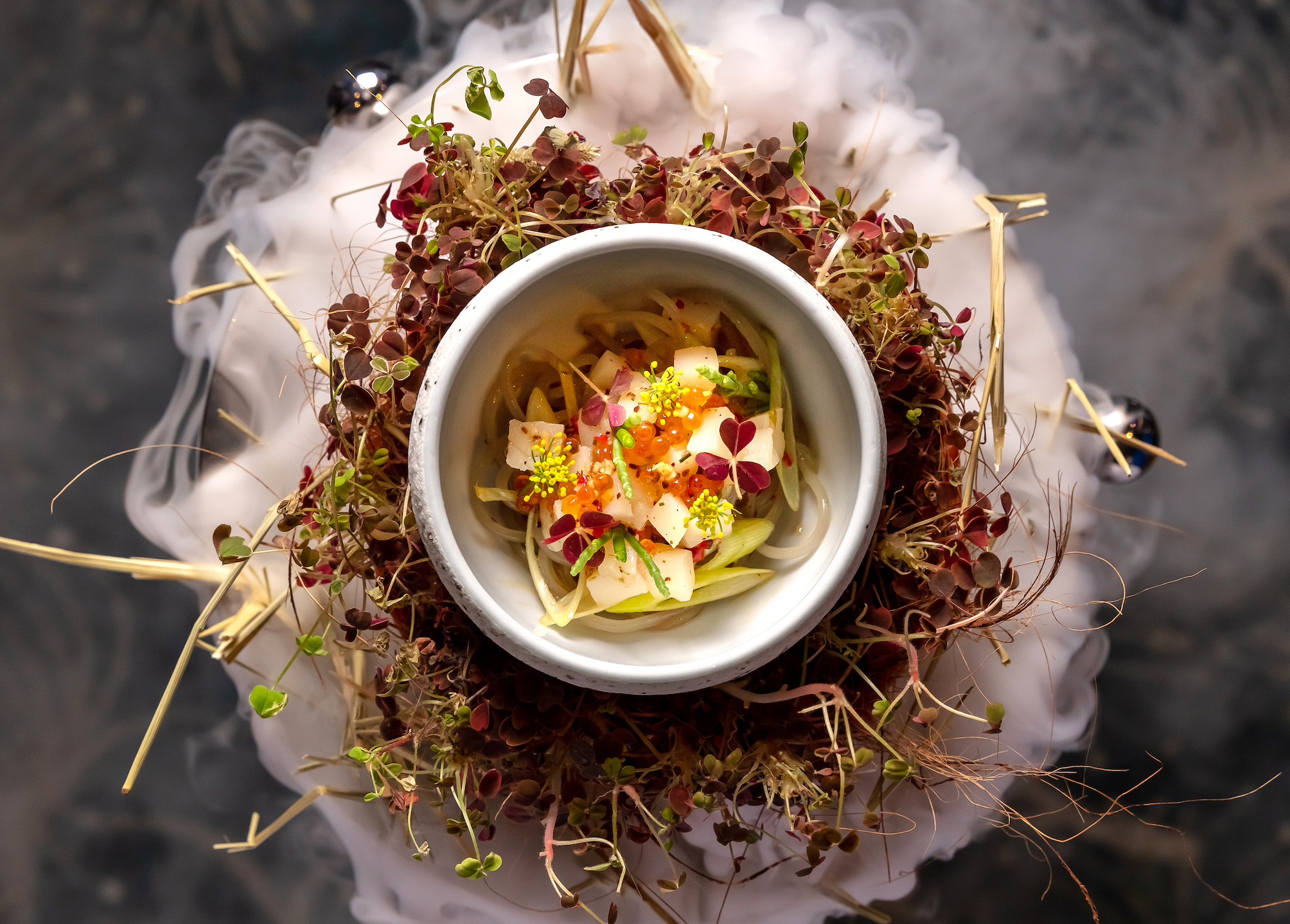 For instance, its sea bass and shellfish come from local fisheries, Barramundi Asia and Ah Hua Kelong, and ingredients like Canadian hand-harvested scallops, Vietnamese prawns, and Norwegian langoustines are used to create thoughtfully plated dishes that look as good as they taste.
But there's more to the meal than just a visual treat; courses are punctuated with special effects and oceanic soundscapes to create a multi-sensory dinner experience. Divers, depending on the weather, might also make a guest appearance in the aquarium and swim alongside the beautiful creatures. 
And as a physical keepsake to remember this unique meal, postcards depicting whimsical illustrations of sea creatures by local artist Wu Yanrong as well as a bottle of kelp sea salt are available for you to take home.
Source: Aqua Gastronomy: the latest multi-sensory underwater dining experience by Resorts World Sentosa