When it comes to pushing the boundaries of experiences, AV technologies can offer a new way to tap into the human senses. Reece Webb speaks with design curator and strategic consultant Anne-Laure Pingreoun to discover how sound can be used to trigger emotion and memory.
Audio is an art form and as such requires a little madness and ingenuity to offer something exciting and different. At an exhibition at the London Design Biennale, sensory experiences and art collide, potentially offering a game changing experience not just in personal experiences but in the world of work as well.
Anne-Laure Pingreoun, founder and curator of Alter Projects is a firm believer in the power of sound to soothe, relax and to spark emotions through listening and immersion.
Pingreoun explained: "We want to bring forward alternative projects. I'm not interested in 'same old, same old' types of installations, we're interested in what else we can create, how can we work with talents and push them into something that they might not have done before.
"When you work with an agency, they have their own creatives and want to partner with their own artists and the creative vision can become diluted. With us in the middle, we can manage the brand, understand their values and translate that in a creative way.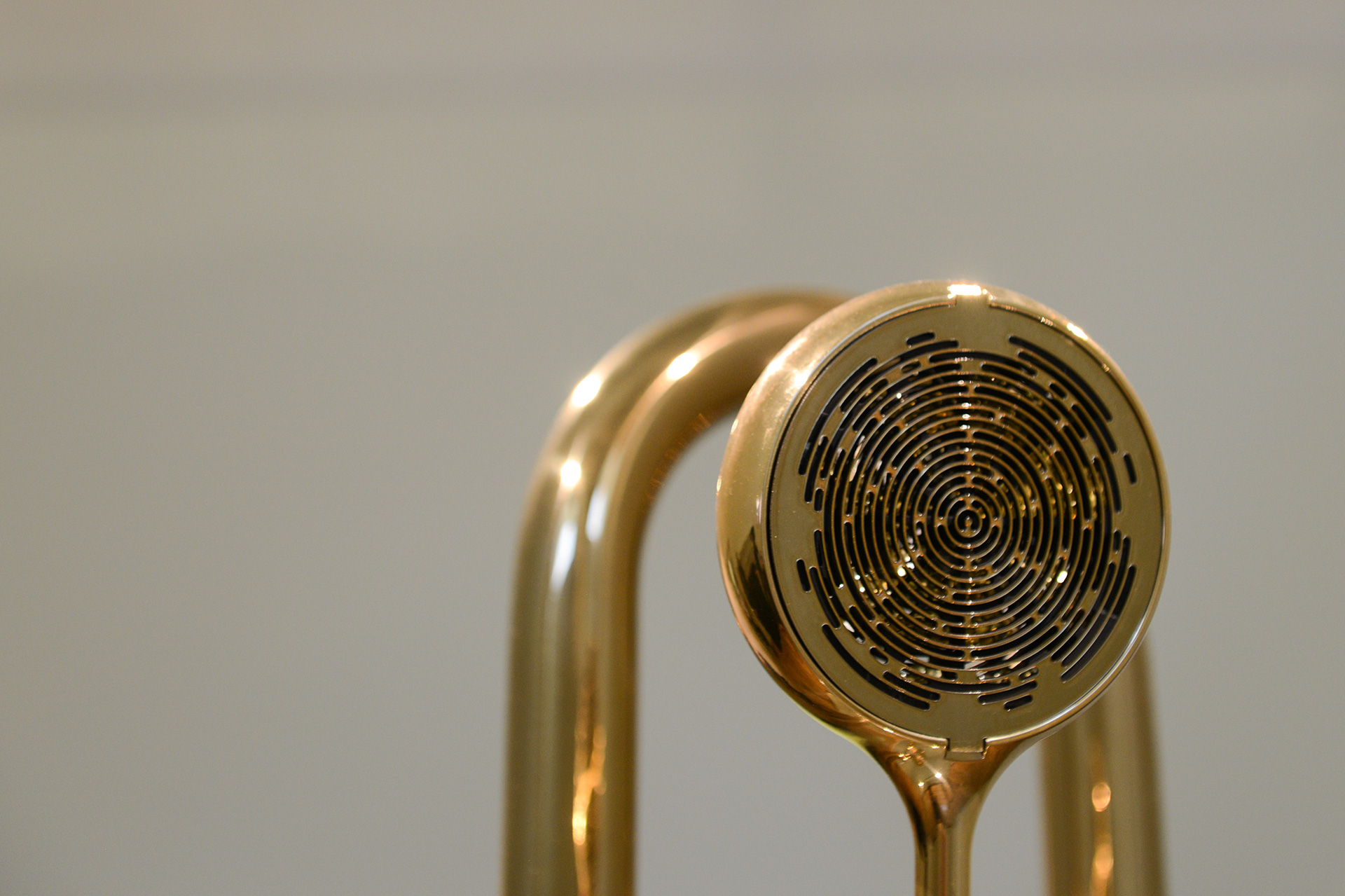 Pingreoun took an unusual route into the curating business, moving into the creative world through agencies in London, New York and France. Over time, Pingreoun discovered that there was a gap for someone to come in as a curator to help brands and institutions to get in touch with artists. Pingreoun is no stranger to prestigious projects, working as lead curator for BMW Mini for three years, as well as other projects with Mayfair/Belgravia, the London Design Festival and even an exhibition on Times Square.
Pingreoun founded Alter Projects in 2014, working as a strategist, curator and producer with the aim of working with creatives to push the boundaries of projects in invigorating new ways and with new practices and technology.
Enter the Metronome, an immersive, sensory experience at the London Design Biennale created by Alter Projects and Servaire & Co. This unique installation fuses the power of memory-inducing sound and smell to transport visitors into a timeless state of mind, plunging visitors into a state of reflection and memory.
The metronome installation combines an audio sensory experience called autonomous sensory meridian response (ASMR) with speakers, software and a scent diffuser inside the metronome. The aim is to invoke memories and emotions, harnessing AV technological expertise to tap in to the human experience in a profound way.
"When you bring people together and create this space, you could have this kind of 'bubble' in a city, a workspace or a home. We all need to have that time to ourselves." – Anne-Laure Pingreoun, Alter Projects
The installation harnesses a soundscape from wellbeing-focused soundscape creator Moodsonic, powered by K-array speakers to transport visitors away with a dream-like, immersive atmosphere.
Pingreoun said: "I worked closely with Steve Lastro from 6Sides, an amazing tech visionary. He has been collaborating with me on most of my projects for the past three years as a CTO. He is the one who initiated and coordinated the sound experience, bringing K-array and Moodsonic together in order to create a one-of-a-kind installation. I was asked to come on board as the curator of a special project at the Biennale.
"I think that mental health has a huge impact in the creative industry and creatives have the answers to help people find peace, to trigger emotions. I wanted to create a 'bubble' to allow people to come in and have time with themselves. The metronome is mesmerising, your emotions and senses become more acute, and as you are listening intently to the soundscape, you start smelling things. That was the purpose of the project: to create an 'alien' kind of space that nobody had done before.
Pingreoun added: "It's not just a designer's vision, we can bring [immersive] technology in such as a beautiful soundscape and clever designs, so you don't have ugly speakers ruining the experience. A lot of the time technology can ruin an experience because people don't understand it, or the technology is overpowering, and it doesn't create what you had intended."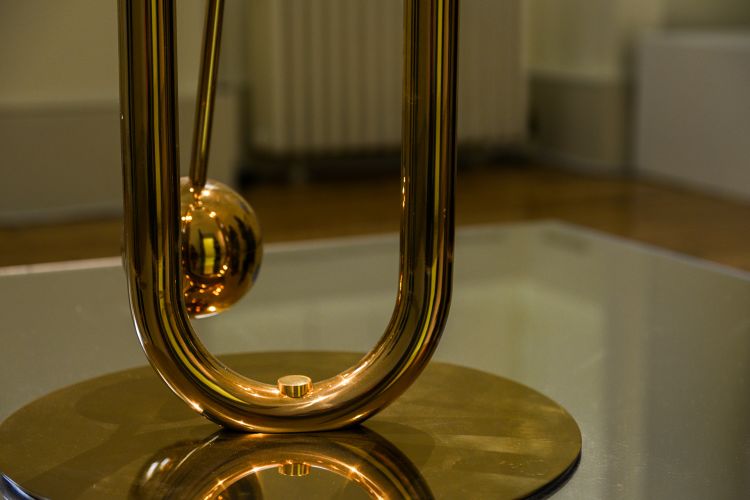 The sound for the exhibition was created by harnessing six K-array Lyzard-KZ14 miniature line arrays, placed at head height around the Metronome, with the ASMR soundscape created by Moodsonic and played through the speakers to soothe and relax visitors.
Pingreoun explained: "K-array and Moodsonic were the perfect combination. K-array for sound quality and Moodsonic being able to create an incredible 30 minute soundscape. I was quite specific with the brief, and it was quite new for Moodsonic. Here, it was complex, and I wanted to bring the notion of time forward by using ASMR as well, because not a lot of people are using ASMR in the right way.
Choosing the right equipment, understanding the space and building an experience that delivers the desired result discreetly is paramount to the success of any immersive experience.
Pingreoun: "You have to think long and hard about the kit you are using and the experience you want to create. You have to think about what is in the room. You want someone who has the knowledge of the industry who is able to specify products, like Steve Lastro.
"Sound is a tricky one, because people think sound isn't very interesting and it's treated like an afterthought. In the room, nobody could tell where the sounds and scents were coming from, nobody could see the speakers and people were so invested in the space. The technology is discreet while enhancing the experience, that's what works.
"Sound and smell are interesting ways of creating emotion that trigger immediate memories and sound is a key component because you may hear something that will relax you because it reminds you of something specific. Sounds can help therapeutically, and it would be great to do more research around [the effect] of sound and how it can affect our wellbeing. It was a key component to what we wanted to create."
Outside of innovative art installations, could immersive audio have a wider future in the commercial world? Already, some efforts have been made to create employee 'wellness' experience areas, such as Amazon's AmaZen mental health booth where employees can watch videos on mental health and mindful practices.
Pingreoun clarified: "There's always a notion of a relaxing space in a lot of workspaces, but it's quite literal in a lot of places with sounds of waves crashing for example, there's a lot more that can be done. The workspace needs to have more of a focus on wellbeing and creating different spaces for people to experience different things and switch off is important.
"When you bring people together and create this space, you could have this kind of 'bubble' in a city, a workspace or a home. We all need to have that time to ourselves."