It is essential to dedicate time for self-care where you focus on your wellbeing. One fantastic way to help you calm your mind, and deal with feelings of anxiety, depression, or anger is by mediation. If you want to try to meditate more, you need to check out The Peace Room which is a brand new mediation studio that will help you find inner peace.
The Peace Room is a unique mediation studio that combines multi-sensory techniques to help you calm your mind. Inside their studio, there is a massive wall of beautiful projected video, along with diffused oils, so you have the combination of smells, sounds, and sights to help you relax.
Inside the meditation studio, you will be transported to beautiful destinations around the world, via the projected images. When signing up a meditation class, you can pick based upon the scene you would find most relaxing such as a beach, tropical rainforest, the northern lights, a forest, mountains, or around a campfire.
To help you get cozy, The Peace Room has a plant-filled lounge which you can enjoy before class and have a cup of tea. Meanwhile, inside the meditation studio, they provide a variety of variety of different cushions, chairs, and mats so you can be as comfortable as possible.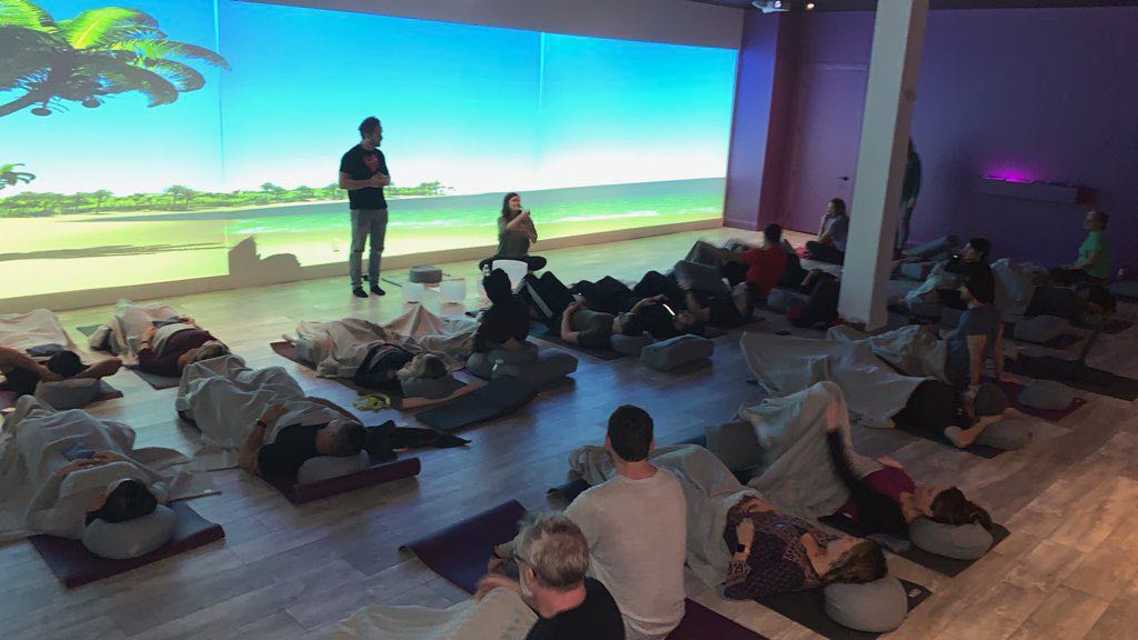 Via The Peace Room
It is the perfect spot to learn to meditate. The meditation classes are perfect for beginners, and you can select the between short 20 or 45 minute guided meditations. Or if you prefer you can drop in between the classes and mediate in the studio on your own.
The Peace Room is located at 183 Sparks Street and is open on weekdays from 7 am till 6 pm and on the weekend from 9 am till 1 pm. To learn more about the different mediation classes offered, visit the Peace Room, visit their website.
Source: A New Multi-Sensory Meditation Studio Just Opened Up In Ottawa And It Looks So Relaxing