"Including all members of the community… is only a positive thing."
'She Conjured The Clouds' is a performance that's special for a number of reasons.
Not only is it partially edible, beautifully constructed and designed, and pure magic, it's breaking ground in making theatrical productions accessible to those who are hard of hearing.
Created by world-renowned artist Justene Williams, She Conjured The Clouds is a spectacular immersive installation, that blends together kaleidoscope visuals, thrilling performances and vibrotactile elements (vibration through touch) to specifically engage people with hearing loss.
The performance takes the audience on a fairytale journey, meeting swamp creatures and ghost bats in a world where you can eat parts of the scenery.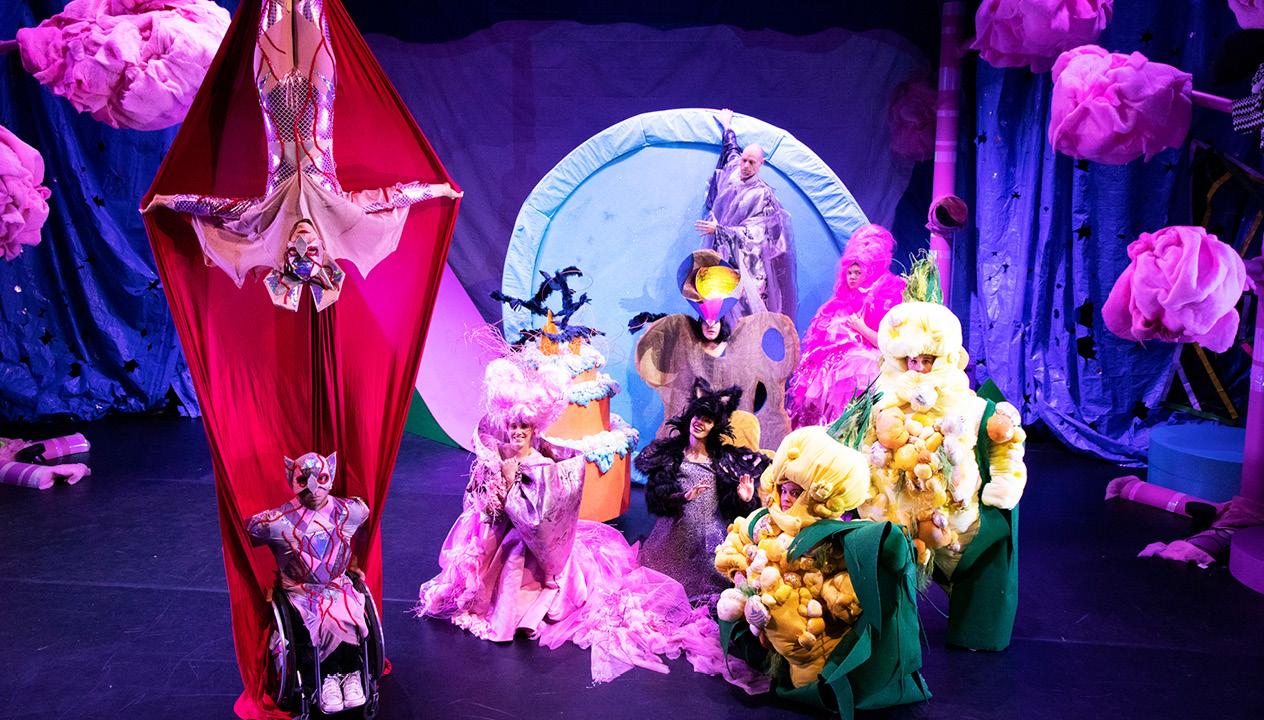 Paul Nunnari, a wheelchair acrobat who performs in the installation, told SBS News the project is designed to connect with people who are often overlooked in theatre.
"When you cater for someone who might be deaf, someone who might be blind, someone who might be a wheelchair user or on the spectrum, you're including all members of the community and that's only a positive thing from my perspective," he said.
She Conjured The Clouds also stars Emma Watkins (the yellow Wiggle) and deaf dancer Elvin Lam, who communicate in Auslan (Australian sign language) on stage.
Every performance utilises Auslan signing in dance and movement, features vibrations, smells and multi-sensory interpretations of sound, and has integrated captioning on the dialogue in on-stage video.
The diverse range of performers producing the show contributes to a culture of inclusivity and accessibility, while bringing the magical adventure to anyone who wishes to have their senses delighted.
She Conjured The Clouds is playing at the Campbelltown Arts Centre as part of Sydney Festival, from the 16th -18th January.
Image: She Conjured The Clouds/Justene Williams, Rafaela Pandolfini
Source: A Beautiful New Production Is Connecting Theatre With The Deaf Community | smooth