Noni Kaur's installation at Station Gallery. (Mercedes Grundy)
When you walk through the doors at
Station Gallery
 in Whitby, Ont., you're immediately hit with a warm, creamy scent emanating from the inner gallery. It might not be obvious when you see it, but artist Noni Kaur's brightly coloured installation is made using 200lbs of pure desiccated coconut.
Her exhibition "Microbial Feasts" has taken over Station Gallery, and includes her multimedia works, window coverings, and the show-stopping coconut installation that covers almost the entire floor of one room.
Kaur has created her coconut installations around the world, from Tokyo to Havana (you can also currently find another one at the Ottawa School of Art until March 28) — and no two installations are ever the same. "What you see here is only going to be shown in this space and every time the work is shown in a different space it takes on a different form," she explains.
The installation references the tradition of rangoli where colourful designs in rice, sand, pigment or flowers decorate floors in homes and public spaces. Rangoli is practiced in India and Singapore, where Kaur grew up, but she has put her own mark on the practice by using coconut and her signature abstract designs.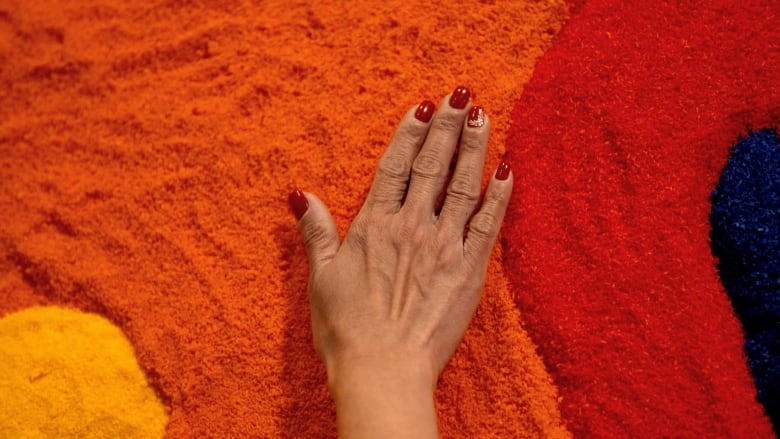 "It takes a long long process for it to even get to this stage," says Kaur. She uses her own formulas to hand-dye the coconut for maximum saturation. After several weeks, when the coconut is completely dry, she spends hours pouring out the design on the floor of her installation space.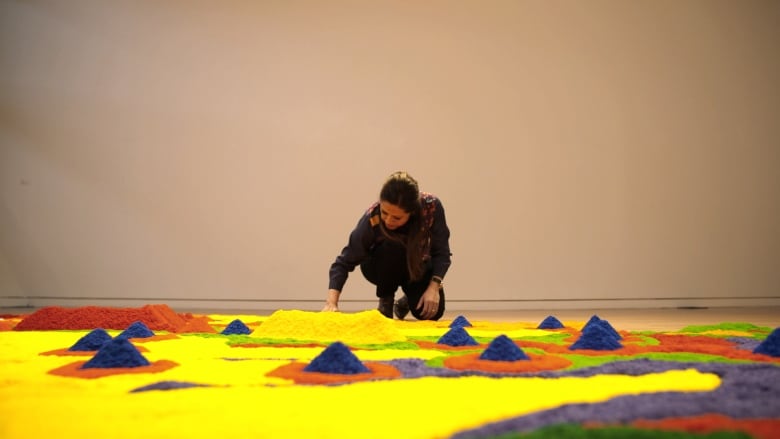 The design evokes the female reproductive system, and like the human body, it breaks down as time goes on. The show will be up for almost two months (until March 22, 2020), and Kaur welcomes bacteria and decay to take over the coconut — hence the name "microbial feasts."
When the exhibition is over, Kaur sweeps up the coconut and moves on to the next show. The installation is ephemeral — just like life.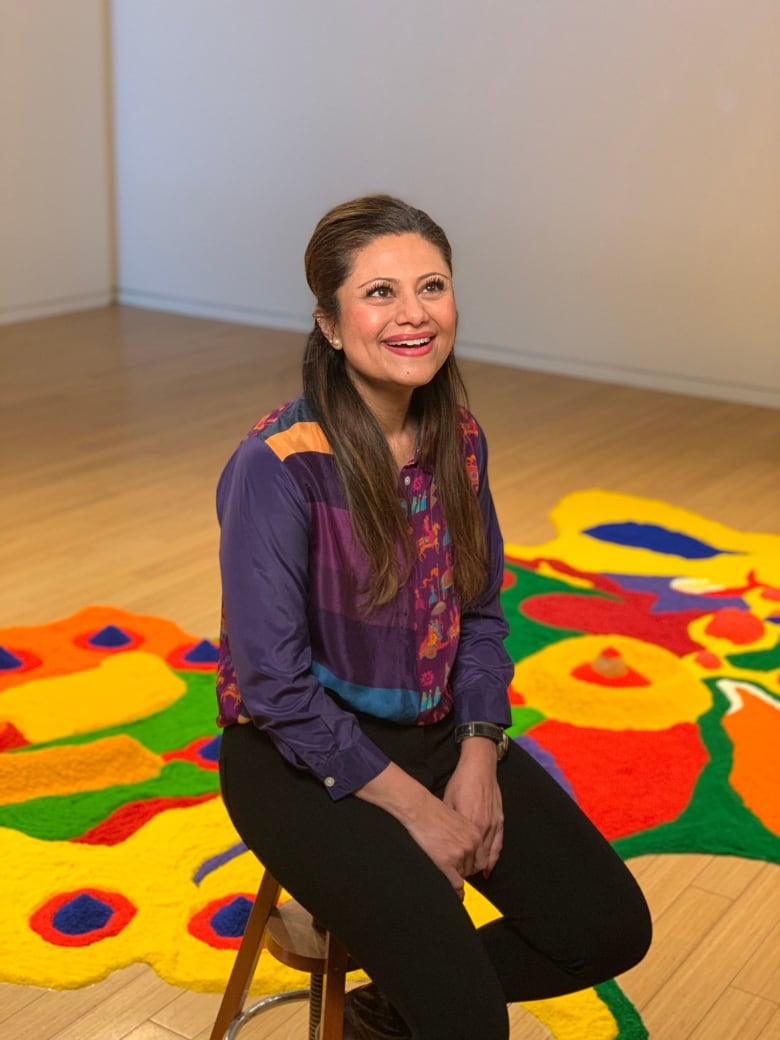 Source: You'll never guess what this installation is made of…until you smell it | CBC Arts