It starts out just like a regular coffee commercial — with fresh beans being shaken in a timber box in slow motion… then the epoxy gets poured in. Looks like these coffee beans will be meeting a different fate.
That's right, a guitar (that takes after the Gibson Explorer) made out of 5,000 coffee beans. And you just know that it had to be Burls Art, the luthier who has made guitars out of salt, jawbreaker candies and pencils in the past.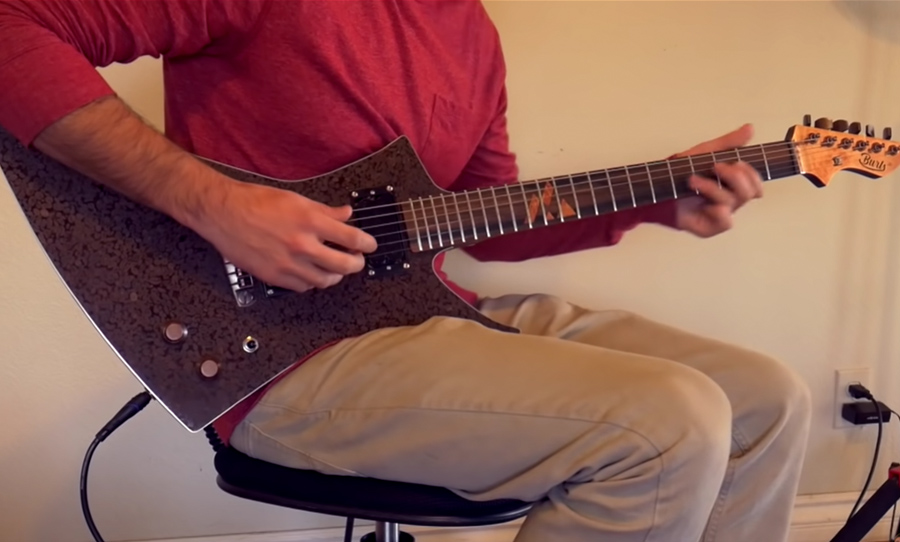 As always, it's mesmerising to watch this master craftsman at work. The beans were donated by Copper Coffee — and as it was Burls Art's goal to gift the guitar to them, he used as many copper-coloured details as possible.
Then, as with other Burls Arts videos, viewers are treated to an extensive (albeit sped-up) version of the guitar-building process: working on the lathe to carve out the neck and headstock, laying the fretwork, drilling cavities for pickups and electronics, and sanding. So. Much. Sanding.
The result, of course, is a work of art. And one that smells pretty good too.
Check out the building process below:
Source: Wake up and smell the axe: check out this guitar made from coffee beans