The concept behind Terra Mundo explores frequencies and how the frequencies of what you see, taste, hear and sense can be interpreted and used in synergy to enhance and heighten your dining experience. Working with the best chefs, drinks experts, musicians and videographers, the event is set over three delicious courses and inspired by three distinctly earthly environments. The team of experts behind the event have interpreted the characteristics of Forest, Fire and Ocean to bring you a feast of flavours and frequencies.
There is science behind it. Let's look at the tuning fork – a versatile instrument, used for tuning orchestras and a variety of non-invasive healing processes. They're acoustic resonators, vibrating at a specific frequency of 512 Hz – a frequency that is in sympathetic resonance with the human body, which is why it can be used to diagnose and heal. After all, from atoms to molecules to cells and DNA, the human body is constructed from vibrating geometric forms that fit together to make … us!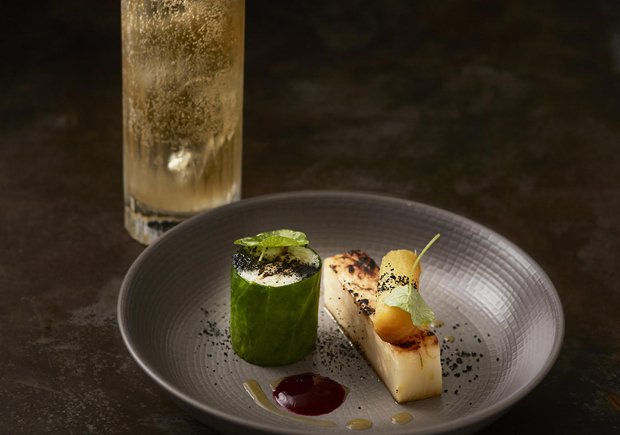 In music, 512 Hz is also the C above middle C and when you convert that wavelength into colour frequency, it's the green that sits right in the middle of the visible colour spectrum. So we know different sounds and colours are made up from frequencies, but what about flavour? Is there an unexpected connection between the high notes and low notes in music and their corresponding colour frequencies, and the high and low notes in flavour?
Well it turns out there is … and there's also a connection between textures and tempos and resonance and rhythm.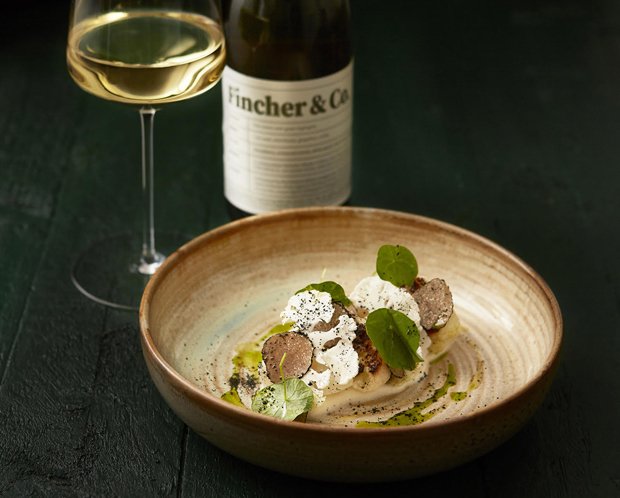 Terra Mundo, a new world-first in multi-sensory dining, explores this connection and takes it to the next level. The expert team behind the event have written an amazing soundtrack full of riffs and rhythms designed to enhance specific flavours and textures and, by isolating those riffs and rhythms and putting them through an algorithm, they've created a series of visuals paired to the patterns in the music which are projected on 360 wrap-around screens as you dine.
They've interpreted the flavour notes, sounds and colour of each magical earthly environment and have worked with the most talented chefs and drink specialists to bring you a stunning menu and exquisite drinks.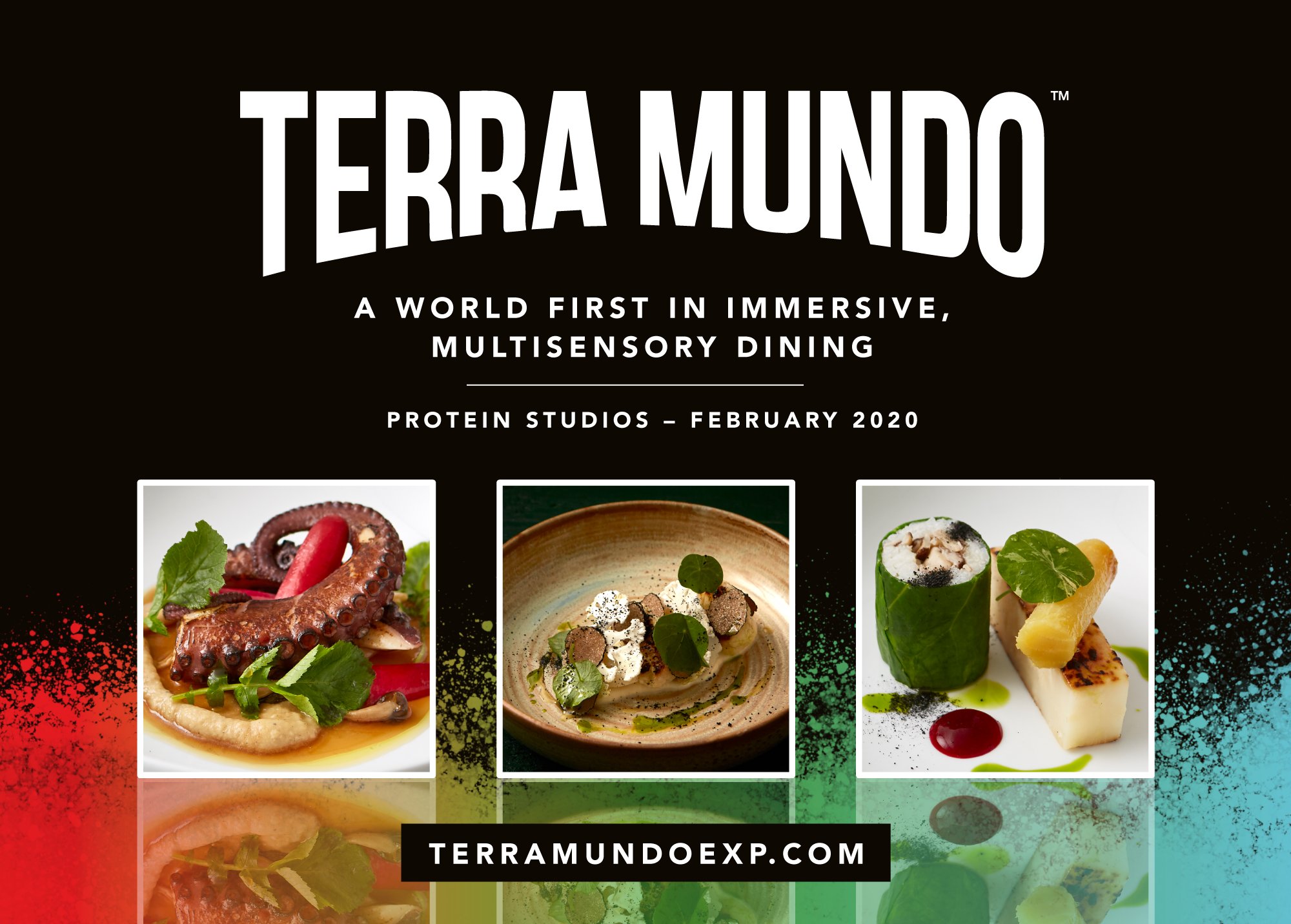 There is the option of a plant-based, pescatarian or 'with meat' menu and to complement this, you can choose a flight of award-winning cocktails created by renowned global drinks designers, extraordinary beers from one of the leading craft breweries in the world, distinctive blends of wines from around the world (created by their Master of Wine), or delicious non-alcoholic cocktails.
The event is coming to the Protein Studios in Shoreditch, London – for 5 days only – in February 2020, with dates for Manchester and Edinburgh to be announced in the new year
To find out more and book your seat, visit terramundoexp.com.
Terra Mundo, Protein Studios, London, Wed 12 Feb, 6.30pm & 8.30pm; Thu 13 Feb, 6.30pm & 8.30pm; Fri 14 Feb, 6.30pm & 8.30pm; Sat 15 Feb, 5pm, 6.45pm & 8.30pm; Sun 16 Feb, 5pm, 6.45pm & 8.30pm.

Unique dining and audio-visual experience that takes diners on a journey through three distinct environments, pairing food with sensory soundtracks.
Source: Terra Mundo: A world first in immersive, multi-sensory dining | The List