We've all experienced it: you smell something and it immediately takes you back to a moment in your past. Scent has the power to resurface emotions and memories, and the ability to create an atmosphere. This fall, as part of their Landscape initiative, music venue and night club Elsewhere features a scent installation by perfumer and Elsewhere artist in residence, Marissa Zappas. The scent, specifically created for this exhibition, will go hand in hand with Elsewhere's nightclub surroundings while creating a dark and sensual vibe that evokes a feeling of "nighttime," capturing the coming sunless months.
"Smell can activate a space in a unique way," said Molly Surno, art director and curator at Elsewhere and creative force behind the Landscape project. "As a curator in a nightclub, I have to be creative about projects that are meaningful, sophisticated, and totally engaging. Scent is an interesting way of calling attention to a different component of the building and allowing people to transport themselves into a different mindset without being too distracting."
The Landscape initiative takes art out of its normal surroundings, like galleries, and places it in an unexpected new one to generate a casual interaction with it. Every season, Surno selects a group of artists to fill Elsewhere's Project Space and decorate unexpected nooks of the building. This fall, the project will feature video artist Yoshi Sodeoka, photographer and multimedia artist Brian Vu, and experimental internet artist collective FELT Zine. Marissa Zappas will scent the gallery. She is Elsewhere's artist in residence—a new year-long initiative that was actually created for her specifically.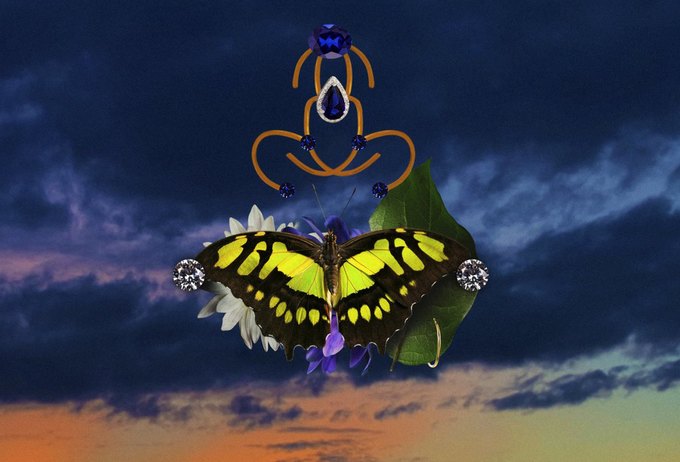 "It's a funny story," said Marissa Zappas. "I randomly had this idea to scent a dance club. So, I tweeted something like 'are there any dance clubs in New York that want to be scented?' Nobody responded. But then a friend of mine put me in touch with the people at Elsewhere and Molly responded right away. She thought it was super cool."
For her fall scent, Zappas got inspired by one of the other Landscape artists—who creates dark, abstract flowers—to do something deeply floral and night-inspired. This made her think of how smells are different at night than during the day. When you smell something at night, she said, it almost feels like it's part of a dream.
When she asked different people about their experiences with scent, she noticed that many people mentioned the distinct smell of night-blooming jasmine. Smelling it can catch you off guard. Another scent she linked to the night was the musky, funky smell of mushrooms. So those two are featured in her fall fragrance for Elsewhere, which curator Surno calls hypnotic and intoxicating.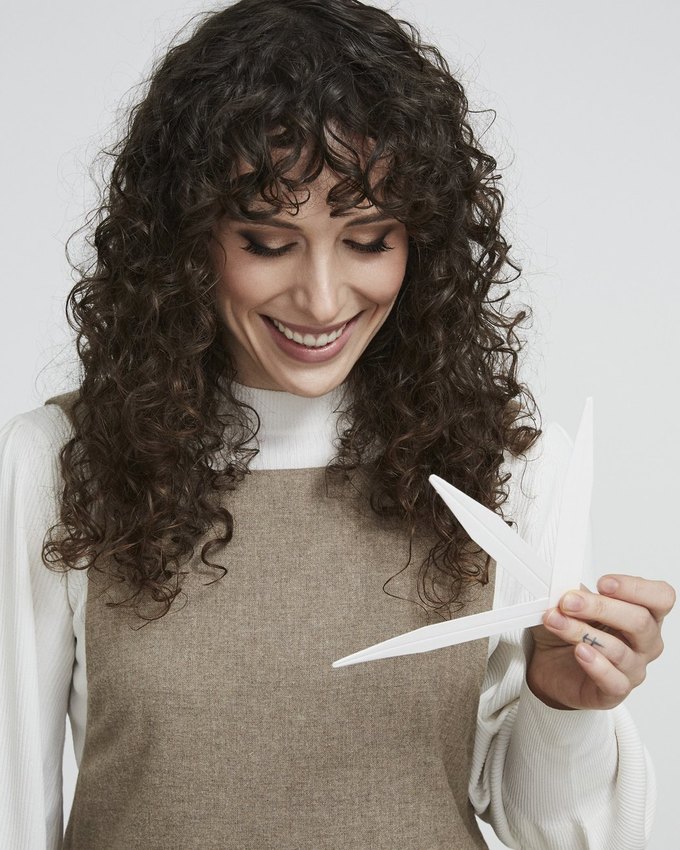 "Elsewhere smells like a bar, which kind of smells of decay, so I had to create something to complement that," said Zappas. "But I also wanted to bring something new into the space to make it a little bit more appealing at the same time."
Zappas comments on how in previous articles, her installation was called "Smells of Bushwick": "It wasn't my goal to recreate the smell of Bushwick, but every time I'm here, I do notice orange peels, which I love. So I added a dried orange peel note."
With a strong attachment to perfumes for as long as she can remember, Zappas didn't realize she could turn her passion into an actual career until a professor told her to focus her anthropology research on perfumes. So, she looked into its history and how smells functioned in collective spaces.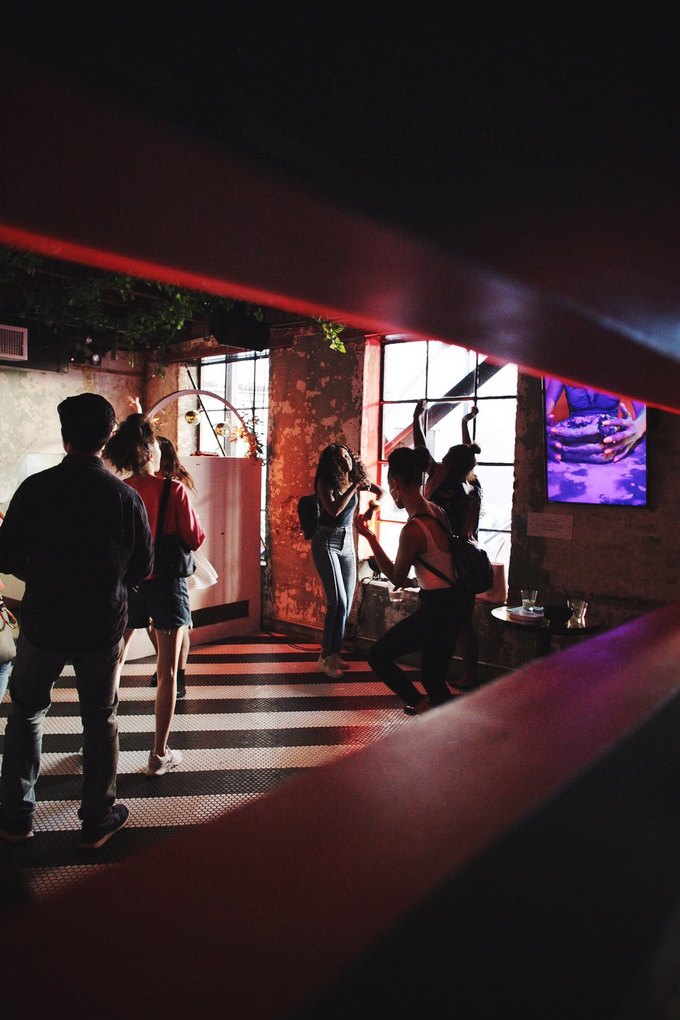 With a little bit of luck and a whole lot of perseverance, Zappas got accepted into a two-year-long mentorship program at Givaudan to become a perfumer. During those years, she spent a few hours every morning blind smelling and memorizing hundreds of raw scents and got trained in perfumery. Now, besides collaborating with Elsewhere as their artist in residence, she's working as a freelance scent designer and creating her own collection of perfumes.
You can smell Zappas' work in action until mid-January anytime you go to an event at Elsewhere. If you just want to check out the Landscape fall installations, you can stop by on October 22, from 6 p.m. to 9 p.m., for the free opening event. Just RSVP here.
---
Cover image courtesy of Luis Nieto Dickens.
Source: Smells like Bushwick Spirit: New Scent Installation at Elsewhere Club Creates Unique Atmosphere — Bushwick Daily